Prince Harry Visits Halo Trust in Mozambique | Pictures
Prince Harry Follows in His Mother's Footsteps in Mozambique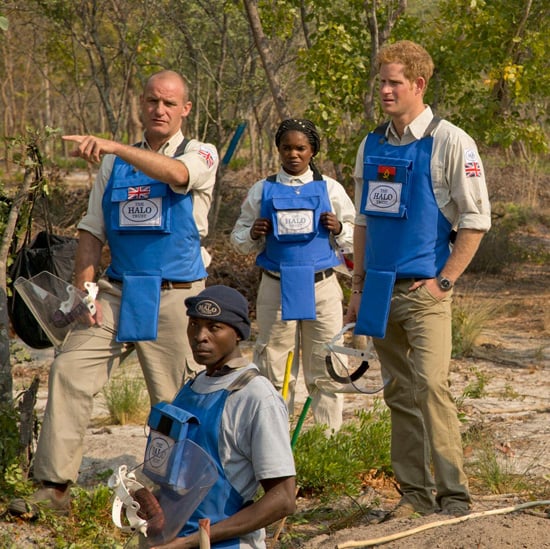 Prince Harry traveled to the minefields of Mozambique for a privately organized visit by The HALO Trust, in an effort to bring attention to the impact of mines on the civilian population. During his two-day trip, in which he spent the night in the HALO tented camp, the prince met with amputees and villagers to discuss their struggle against the remaining mines as well as participating in preliminary training with HALO equipment and mine clearance practices.
The visit to the African country was a special one for Prince Harry, who continued his mother Princess Diana's legacy, since she remained dedicated to the cause of landmine clearance up until her death. Of his visit, HALO's Chief Executive Guy Willoughby, said: "HALO is delighted that Prince Harry has come out to support us in this quest to clear Mozambique of mines — a task we could complete in the next four years. By being with us in the field, and even personally destroying mines, he has learned something of the dirty, boring, dangerous work that HALO's 7,700 staff undertake, day-in, day-out, in the World's most mine-impacted countries. His mother was brilliant at getting the profile of the risk of mines globally recognized. Prince Harry clearly wishes to follow her magnificent example, and is supporting The HALO Trust in its mission."
The recent visit was not Prince Harry's first time teaming up with The HALO Trust, since he also met with the teams working in Mozambique back in 2010, and paired up with John McCain for a tour of a landmine exhibit, organized in partnership with The HALO Trust, in Washington DC during his visit to the US back in May.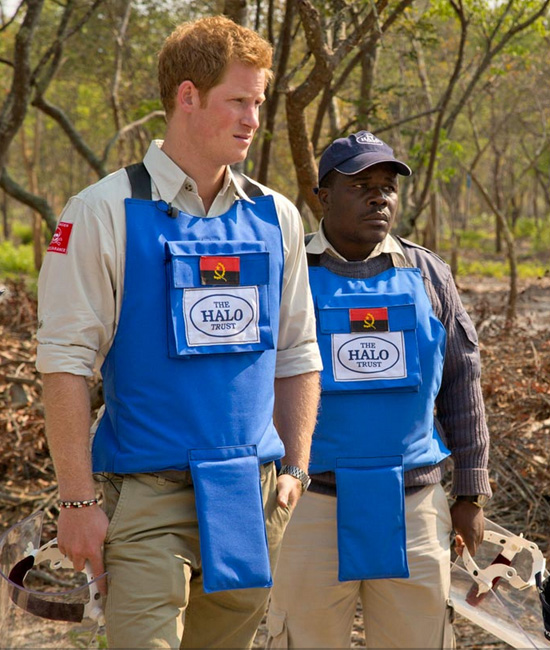 While Harry followed in his mother's footsteps with his goodwill, his grandmother, Queen Elizabeth II, also revisited the past by releasing previously unseen photographs of herself and other royals in a new book published by the Royal Collection Trust , titled The Royal Baby Book: A Souvenir Album.
See more photos from Prince Harry's Halo Trust visit below.