Prince William Playing Volleyball
Prince William Pulls a Kate Middleton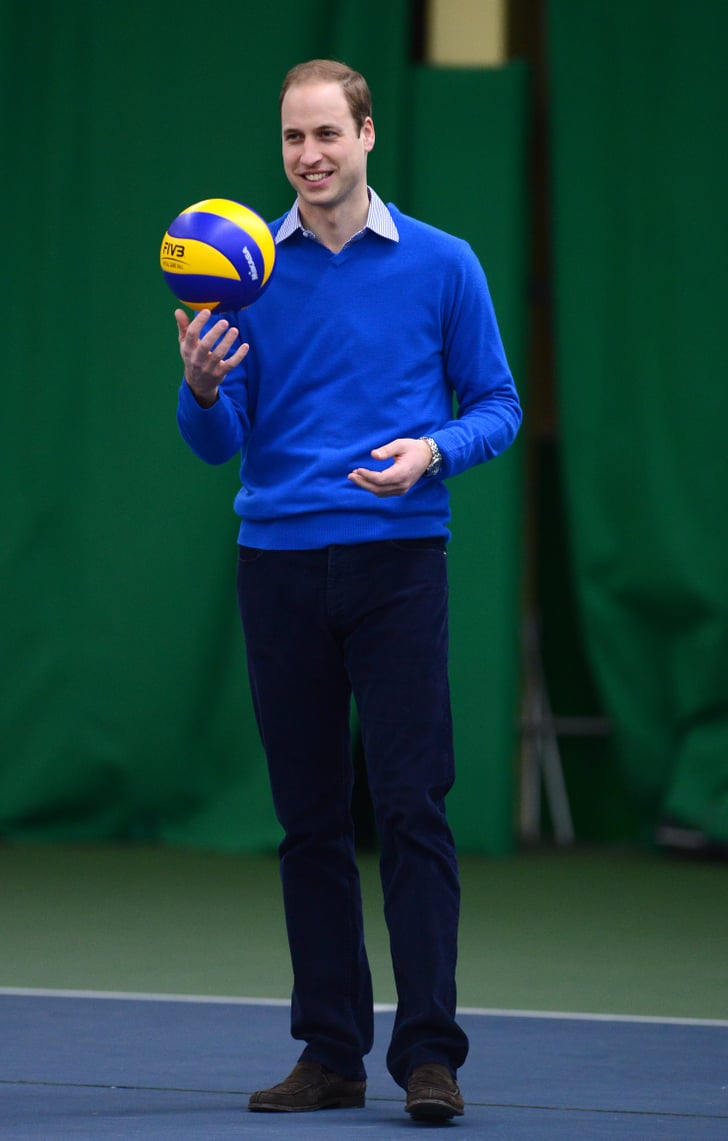 Just because he's the future King of England doesn't mean Prince William is afraid to show a little skin. The Duke of Cambridge flashed his torso while playing a round of volleyball when he attended a Coach Core apprentice training session at Westway Sports Centre in London on Wednesday. William's skin tease gave us a flashback to October when Kate Middleton flashed her stomach (which caused quite the stir) while playing volleyball at a similar charity appearance.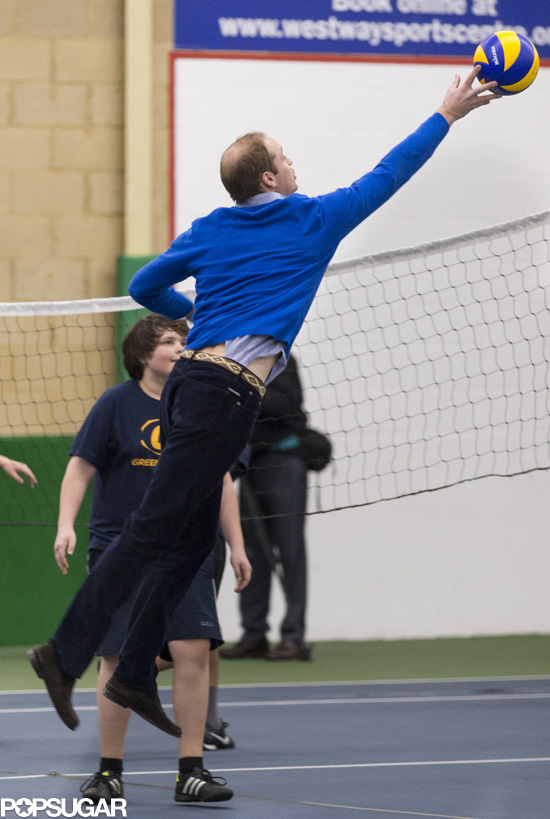 William has had a busy week as he has been slowly ramping up his royal duties after leaving the Royal Air Force earlier this year. On Tuesday, William joined a tiara-wearing Kate for a diplomatic reception at Buckingham Palace. The appearance was considered by many to be a sign of William's king-training as greeting diplomats and hosting receptions is one of the many high-profile duties of a monarch. Elsewhere in the royal world, William's brother, Prince Harry, officially set off on his trek to the South Pole this weekend after weeks of training. He is racing with a group of wounded veterans for a charity close to his heart, the Wounded Warrior Project.
Keep reading for more photos from William's charity visit.