Princess Diana Leaving the Hospital With William | Pictures
Kate Channels Princess Diana For Her First Postbaby Appearance!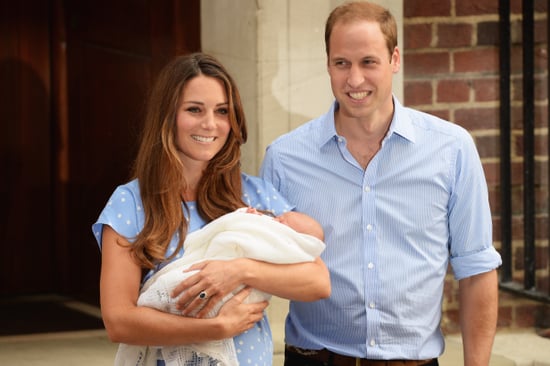 Kate Middleton and Prince William introduced their newborn son to the world today! The couple made their first public postbaby appearance outside of London's St. Mary's Hospital, the same health center where William was born in June 1982. His mother, Princess Diana, then 20 years old, appeared on the steps to present her first son to a crowd of excited onlookers. Back then, though, there were only two photographers, compared to Kate's hundreds today. It seems as though Kate took care to honor Diana with her big moment; she sported a blue polka-dot Jenny Packham dress for the event, similar to Diana's green dotted frock, and even swaddled the little prince in a white crocheted blanket like the one William was wrapped in as a newborn.
What do you think of Kate's postbaby tribute to the late Princess Diana?