Quentin Tarantino Oscars Backstage Quotes
Quentin Tarantino Talks Django Controversy and Huge Success at Oscars
Quentin Tarantino won the Academy Award for best original screenplay at this evening's show. He seemed to be going off the cuff thanking his cast on stage during his acceptance speech, and afterward he stepped backstage to the press room to continue celebrating his win. Here are highlights: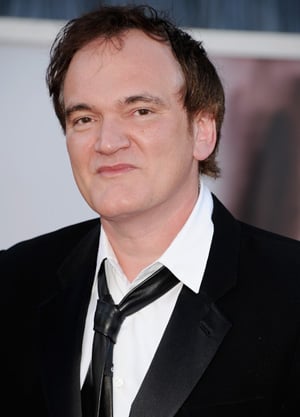 On making movies for a global audience: "I've always prided myself on being an international filmmaker. The way I look at it is I'm not an American filmmaker. I'm an American and a filmmaker, but I make movies for the planet Earth. To me, America is just another market. I make my movies for Earth."
On the Django backlash: "I have to say, all that criticism that came out ended up being kind of a good thing. One of the things I wanted to do was I wanted to actually start a conversation about slavery. I wanted to take an audience in the 21st century and stick them in the antebellum South. That back and forth is really what I wanted for the end of the day for this movie and I hope that continues for the next few years."
On the commercial success of a movie with such an adult theme: "I go into my own little film study from time to time especially during crazy moments like this. I've been doing a lot of study on the films made in the early 1970s, the beginning of what they call 'New Hollywood.' I was doing this study for my own edification. I looked at the nine nominees and more than most other times I can think of, I recognize the spirit that was going on then. Even the commercial success, there's nothing about the subject that suggest they would be commercial or popular, but they have been. The fact that we are not making every movie for teenagers is sort of a cool thing, especially since I'm not a teenager anymore."