R-Bils Maybe Possibly Moves on to Darth Vader*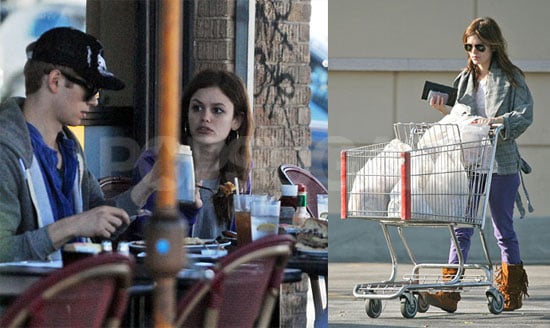 0
R-Bils Maybe Possibly Moves on to Darth Vader*
Well, sigh, it was bound to happen sometime. Needless to say, the Bilson/Brody split of '06 rocked me pretty hard (and not in the good rock way), but it was only a matter of time before we had photographic evidence of one of these little cherubs hanging with someone new. Rumors of Adam's post-Bilson trysts already surfaced, but until now Bils has laid pretty low. But this cutesy feeding Jumper co-star Hayden Christensen lunch and buying groceries while he waits in the car? Well, it looks like things may have gone from co-star to co-star pretty quickly.
Is this the day the music, and by "music" I mean "hope that Adam and Rachel are secretly still together," died? Okay, okay. They might just be friends. They might just be friends.
*This pairing is probably very cute. I'm totally not biased.
To see the rest of the pics of this ::cough::couple::cough:: and Rachel showing off the latest bright bottom trend just