Rachel Zoe Is 9 Months Pregnant
Pregnant Rachel Zoe Is "Going Into Hibernation"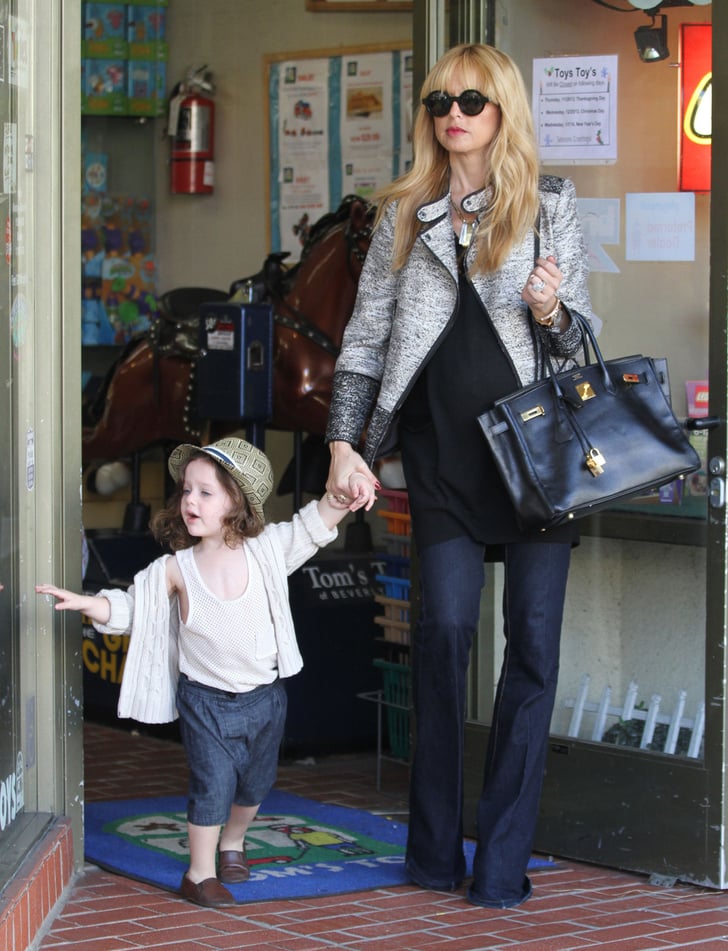 Rachel Zoe is ready to give birth! The designer revealed that she is currently nine months along and is "going into hibernation" to await the arrival of her baby number two. Rachel told reporters at the Baby2Baby Gala in Culver City, CA, on Saturday that the bash would probably be her last big event before she gives birth, saying, "I'm literally nine months pregnant, so this I think will probably be one of my last outings. I'm going into hibernation!" She also added that she's understandably tired, but wanted to attend the gala over the weekend since it was for a good cause.
On Saturday, Rachel made time for one more big event: her baby shower. She posted snaps of her outdoor party on her Instagram over the weekend, which was hosted by Juicy Couture founder Pamela Skaist-Levy. On Monday, Rachel returned to running errands with her little man, Skyler, as they went on a shopping excursion in LA.