Reactions to Beyonce's Surprise Album
The Internet Cannot Handle Beyoncé's Surprise Album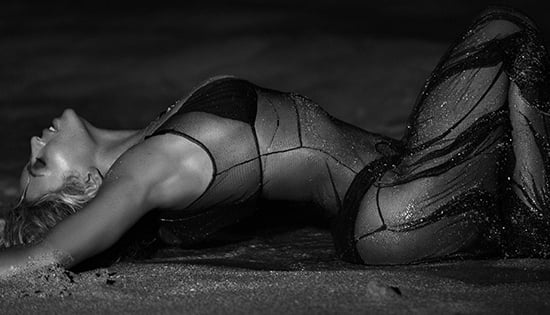 Beyoncé inspired shock and awe when she dropped a new album out of nowhere on Thursday at midnight, prompting somewhat of an Internet meltdown as fans and celebrities took to Twitter with their excitement. The surprise album, titled Beyoncé, features 14 new songs along with 17 new videos, and the singer calls it a "visual album." As the world tries to process what, exactly, just happened — and how she somehow managed to pull off the surprise — take a look at some of the sweet, hilarious, and appropriately dramatic reactions from celebrities.
Don't talk to me today unless it's about @Beyonce THANX

— KATY PERRY (@katyperry) December 13, 2013
I'm literally FUH-REAKING OUT over this new #BEYONCE... The music vids?!!?! I CANT HANDLE THIS MUCH FIERENESS.... #NOJOKE #DYING

— Demi Lovato (@ddlovato) December 13, 2013
I'm sitting here watching THE most artful and perfect project ever....@Beyonce

— solange knowles (@solangeknowles) December 13, 2013
LOL! ❤️ THIS ---> "@MzTyeSwaggz: #Handled that!! #Beyonce @Beyonce @kerrywashington #Scandal #Hiatus pic.twitter.com/mMpF4dM8FJ"

— kerry washington (@kerrywashington) December 13, 2013
For more reactions, just keep reading.
Love this!! Shine on mama!!!! ;-) @Beyonce "@MatthewACherry: Scandal winter finale & a new Beyonce album. Women havin the best Thurs ever."

— Alicia Keys (@aliciakeys) December 13, 2013
@GKidW @Beyonce omg. She is stardust.

— Sara Bareilles (@SaraBareilles) December 13, 2013
And now... 1. Download @Beyonce and then 2. Watch @scottkfoley on @JimmyKimmelLive !!!!!!!

— kerry washington (@kerrywashington) December 13, 2013
hiding in the beyhive tonight bye guys please don't knock thanks

— christine teigen (@chrissyteigen) December 13, 2013
Beyonce. Are you kidding me with this?! #Supreme #love #everything

— Emma Roberts (@RobertsEmma) December 13, 2013
Beyoncé releases a surprise album and 17 corresponding videos. I have a weird rash on my neck. So there's that.

— Ingrid Michaelson (@ingridmusic) December 13, 2013
I just...I just...@beyonce is amazing.

— Jordin Sparks (@JordinSparks) December 13, 2013
I guess @beyonce's day has 48 hours instead of 24 ... #loveher

— Nina Garcia (@ninagarcia) December 13, 2013
This #Beyonce album is everything. Can I be her? #PrettyHurts

— Sarah Hyland (@Sarah_Hyland) December 13, 2013
I have to go to bed, but @beyonce...

— Kevin McHale (@druidDUDE) December 13, 2013
I'm in loooooove! So much yummy all in one FIERCE moment! beyonce @joansmalls @chaneliman… http://t.co/RrIZk11PNG

— Gabrielle Union (@itsgabrielleu) December 13, 2013
The girl is undeniable.. #beyoncé http://t.co/0E7UKd945X

— Christina Milian (@ChristinaMilian) December 13, 2013
Who else is already loving the new visual album by @Beyonce? What a wonderful surprise! Check it out on iTunes!!!

— Kris Jenner (@KrisJenner) December 13, 2013