Reasons For Robert Pattinson and Kristen Stewart's Breakup
Robert Pattinson Reportedly Held Kristen Stewart's Infidelity "Over Her Head"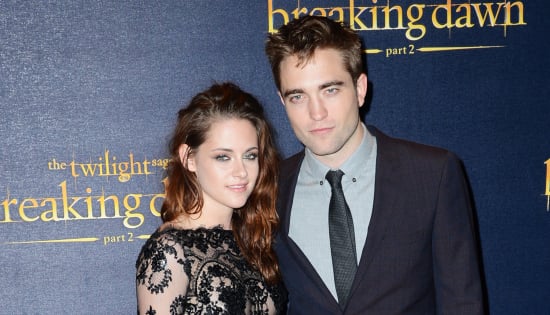 Robert Pattinson and Kristen Stewart reportedly split last weekend, and now Us Weekly claims that a big reason behind the breakup was Kristen's scandal with Rupert Sanders last July. Sources told the magazine that Rob put Kristen "through the ringer" about the affair and "held it over her head," even after they had gotten back together last year. One source continued, "Ultimately, it was like, 'Either we move past this or we don't.' It wasn't good for either of them."
Rob and Kristen allegedly split after Rob didn't attend a 27th birthday bash that Kristen had organized for him. Sources claim that Rob had a separate party at his home, which Kristen didn't attend. Robert Pattinson was spotted moving items out of Kristen's home on Sunday, with their two dogs, Bear and Bernie, by his side. For her part, Kristen hasn't been sulking alone at home since the news broke — she allegedly hung out with friend Taylor Swift over the weekend and was seen smiling during a dinner with pals in LA on Monday. Sources have left the idea of a reconciliation open ended, saying that the two could very well get back together.