Reese Goes on a Coffee Run as Jim Gets to Know Her Family
Reese Witherspoon showed off her toned legs in a pair of short shorts, which she paired with her favorite sweatshirt, out to coffee in LA yesterday. She was out by herself, but Reese has been spending lots of time with her boyfriend Jim Toth this Summer between lunch dates and couples jogs. Things seem to be getting more serious, as Reese took him along for a recent visit to her Tennessee hometown, and he's been bonding with Ava and Deacon. The actress is focusing on her family now that she and Robert Pattinson are done with Water for Elephants and before she goes back to work on her next exciting movie projects.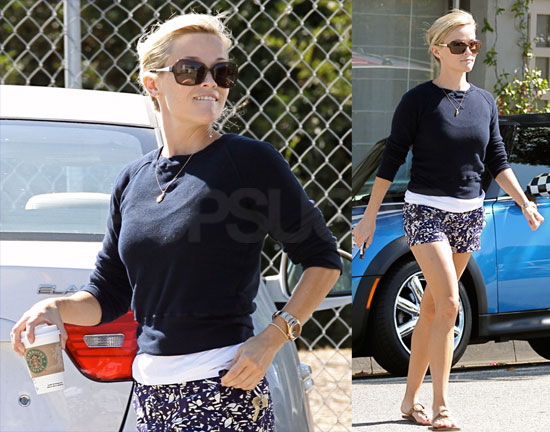 To see more Reese, just read more.