Reese Says Life Got In the Way of Marriage
Yes, we know we are a bit late posting these adorable pics of a fake-pregnant Reese and Jake but bear with us - we are going through some interesting changes to make sure PopSugar is around for the long haul. This may mean missing out on the latest Britney pic right now but trust us, it will all be well worth it and we'll make it up to you. Photos are a very important part of this site so we want to make sure we can continue to provide the latest and greatest so just know we're working on it... and to all you photo agencies - a big THANK YOU for working with us. We are so happy about all our new friends.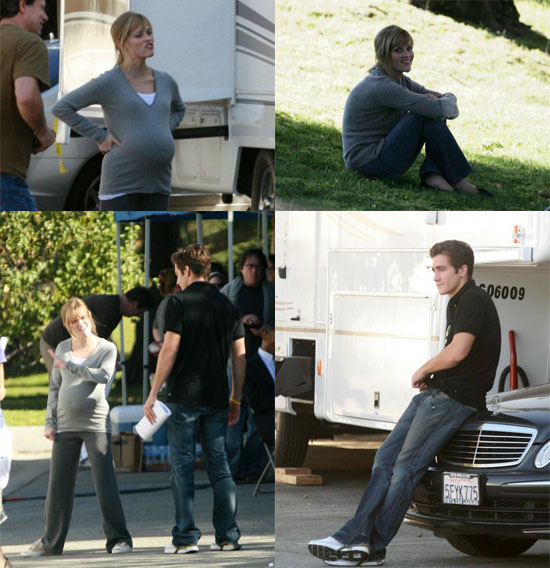 OK back to the good stuff. As for these Reese and Jakey G pics, we figured, better late than never. The two are on the set of their new movie, Rendition. We were so excited to hear about this pairing, but we're still in mourning over Reese & Ryan's dead marriage. Reese even claimed the cause of their split was that they both neglected each other. She said,
"Love is a beautiful thing. But you've got 50 things that come during the day, like driving the kids to school, picking up the in-laws at the airport and working on a script when one of the kids has a high fever."
The split is still just so sad, but we like seeing cute pregnant Reese smiling again on the set of her new movie Rendition. Lots more pics of Reese and Jakey G hard at work so read more