Reese Witherspoon Pregnant Reports
Reese Witherspoon Is Reportedly Pregnant!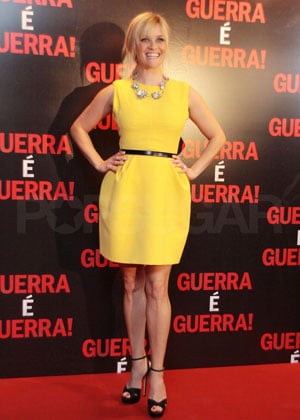 Reese Witherspoon is pregnant! Us first reported the news and now People has confirmation from sources close to Reese, saying that the actress does not have plans to announce that she is expecting. The timing is almost exactly one year after Reese's wedding to Jim Toth, which took place at her Ojai ranch on March 26, 2011. Tomorrow is also Reese's 36th birthday. Reese has two kids, Ava and Deacon, from her previous marriage to Ryan Phillippe and has spoken about expanding her family with Jim. Reese recently brought her latest movie This Means War to Brazil, but since then has been relaxing at home with Jim and her children.
Congrats to Reese, Jim, and their growing family!