Reese Witherspoon With Tennessee Toth in LA
Look How Much Tennessee Toth Has Grown!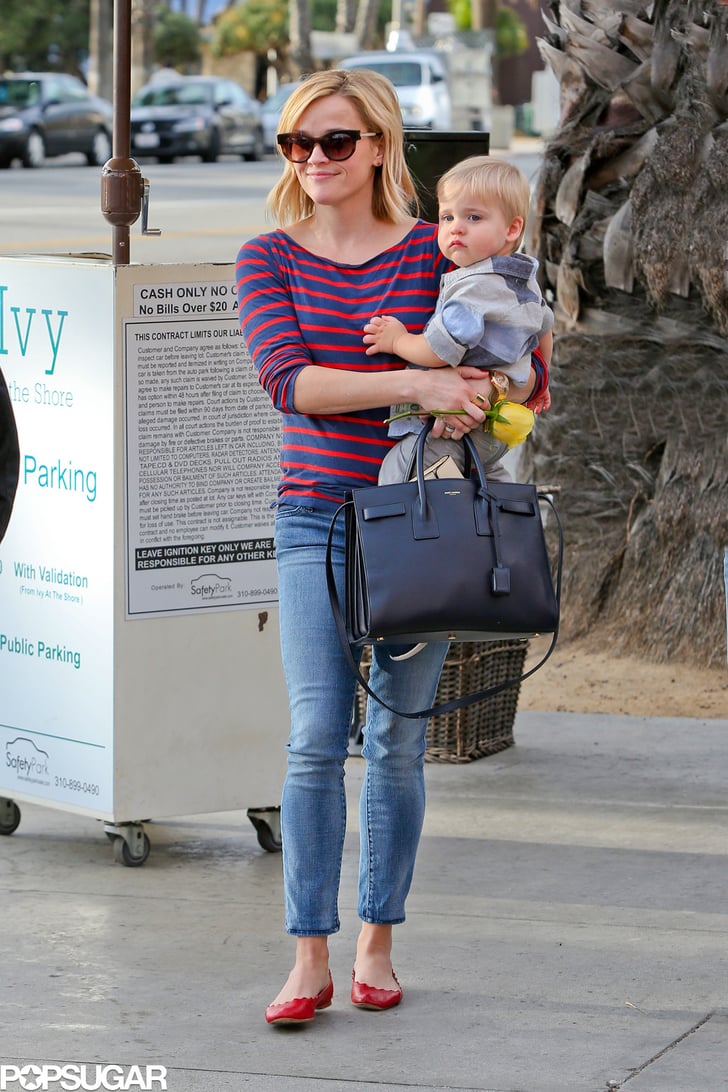 Reese Witherspoon wrapped up her romantic getaway to Paris last week and is now back home with her little ones, including her youngest son, Tennessee Toth, whom she took to lunch in LA on Sunday afternoon. Reese is back in her home turf after dividing much of her Fall schedule between LA and Portland, OR, where she was filming her latest project, Wild. Her time on film sets won't be slowing down any time soon as she's set to costar alongside Robert de Niro in Nancy Meyers's new comedy, The Intern. Reese will star as a founder of a successful fashion website who hires an older intern, played by Robert, who used to run his own company.