Renée Opens Up About Kenny
It's not often that Renée opens up about her personal life. When she and Kenny split after only being married for four months she wouldn't say much at all. But this week she was featured in LIFE magazine and it seems that enough time has passed for her to talk about the break-up. Still, it's obvious that the pain from that experience is still very close. Here's more: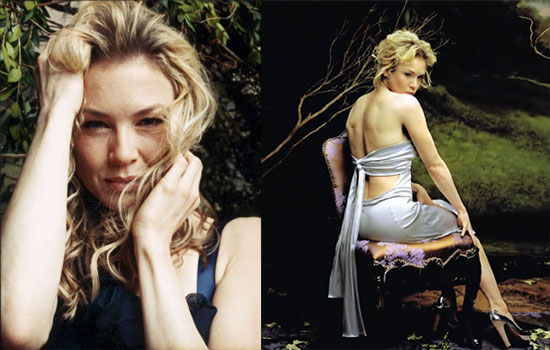 When asked what the hardest part of 2006 was:
Well, I'm sure that if you buy groceries, you might have read something about it. It's not on the top of my favorite things that have ever happened. [Her eyes well up] I'm not a superficial person. I don't care about what's on the grocery-store shelves. That's just salt in the wound. But it's not a television show. I lived it. [A breakup] is a very sad experience for anyone to go through, and it's not fun when people decide that it's a lovely thing to capitalize on. But you're oblivious to that because you are living the reality of the experience—which is devastating.
When asked if her and Kenny are still friends:
I'll tell you that I was saddened. I'll tell you that it took . . . it's, it's not something I could [reason] away. It's something that I'll live through, but I don't want to talk about it beyond that because it matters to me.
It's got to be tough to not only deal with a failed marriage, but to have to see headlines of it all over the place every time you go to pick up some groceries. I guess it's part of the job but Renee seems so sweet and we feel for her. Check out how beautiful she looks in the pages of Life magazine. For more great pics just read more