Rihanna Helps Haiti by Getting Stranded With Jay-Z
Rihanna looked lovely in her intricate outfit during a television appearance in Norway yesterday. She's making a short stop in the country before heading to London, where she's scheduled to sing her new song "Stranded" with Jay-Z and Bono for George Clooney's Hope for Haiti telethon today. Rihanna also encouraged her fans to support relief efforts by performing Bob Marley's "Redemption Song" Wednesday on Oprah. This evening's event is sure to be star-studded, and one of the most anticipated presenters, Robert Pattinson, will be right there in England with Rihanna.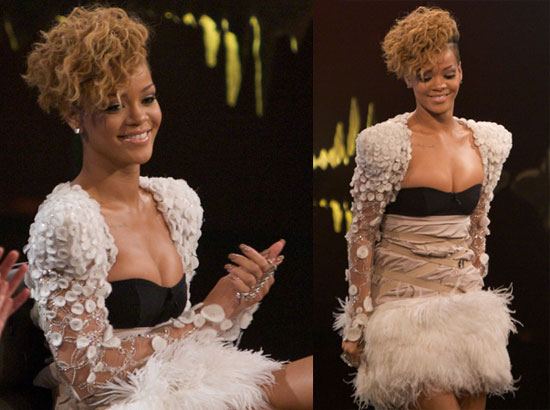 To see more Rihanna, just
.