Robert Pattinson Adopts Tai the Elephant!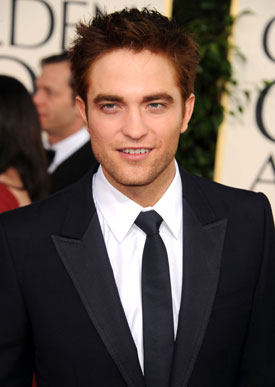 Robert Pattinson is ready to make it official with the lady in his life! After sharing a special bond with his famous pachyderm costar, Tai, on the set of Water For Elephants last year, the actor has decided to officially adopt her as a pet! Rob has talked extensively about falling in love with Tai when they worked together, even calling her the "best actor I ever worked with in my life." Robert also recently added a dog to his family and now it seems he's made room in his heart for one more companion. Rob and his costar, Reese Witherspoon, both developed relationships with the gentle giant, and it's been reported previously that he cried on their last day of filming.
Now he'll never have to shed another tear, though Tai will primarily continue to stay on the lush facility where she currently lives. To read more about how Rob will manage elephant ownership with his jet-setting lifestyle, just
.
Just jokin'! Happy April Fools' Day! Robert hasn't adopted Tai, but we're sure there are plenty of people and pets who would love to get some affection from the Twilight star.