Robert Pattinson and Kristen Stewart Breakup Details
A Rundown of Rob and Kristen's Newsworthy Week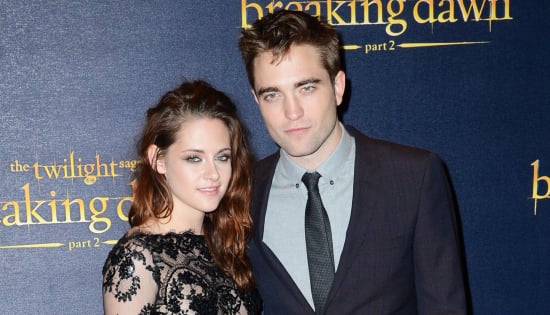 Robert Pattinson and Kristen Stewart's reported split has been the talk of the town this week — what started with a botched birthday party has seemingly progressed into a full-blown breakup, including late nights on the town and a sudden move. We're catching you up on the Twilight couple's parting by breaking down the news into daily bites. Keep reading for the play-by-play of Rob and Kristen's crazy week.
Saturday, May 18: News broke that Robert and Kristen had reportedly called it quits, after Rob apparently did not attend the 27th birthday celebration that Kristen organized for him early last week.
Sunday, May 19: The breakup rumors gained more steam when Rob was spotted leaving Kristen's home in a pickup truck packed with a suitcase and several garbage bags, as well as his two dogs, Bear and Bernie.
Get the rest of the rundown on Rob and Kristen's breakup when you keep reading.
Monday, May 20: Kristen emerged in LA after the split, smiling and wearing glasses while cruising in a car with a friend. It was later revealed that Kristen made a visit to Taylor Swift's Beverly Hills, CA, home to hang out with a group of mutual pals. Later that evening, Kristen and her friends visited an eatery in Silverlake. According to a source on the scene, she "was in a good mood" and was "talking, smiling, very relaxed."
Tuesday, May 21: Rob met up with friends at a bar in LA. According to People, the actor was reportedly "all smiles" during a night out at Teddy's at the Roosevelt Hotel. He arrived just after 1 a.m., and a source told the magazine, "You'd never know he had just gone through a breakup. He was smiling the entire night and was in a really good mood. There wasn't a trace of sadness on his face."
Thursday, May 23: It was revealed that reportedly one of the biggest reasons for the breakup was Kristen's scandal with Rupert Sanders last July. Sources told Us Weekly that Rob put Kristen "through the ringer" about the affair and "held it over her head," even throughout their reconciliation.