Robert Pattinson Working Out With Brunette Girl in LA
Is Robert Pattinson Moving On With a Mystery Brunette?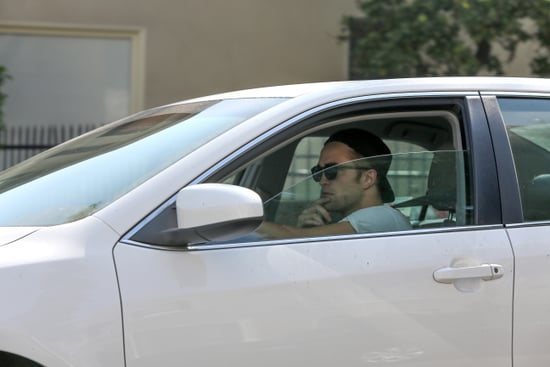 Robert Pattinson wrapped up a workout in LA today and was spotted leaving the gym alongside a mystery brunette. The two exited the building together before saying goodbye and getting into separate cars. Robert has reportedly been working hard on his fitness with this lucky lady recently, hitting the gym with her over the last couple weeks in a hoodie and baseball cap. Since his breakup with Kristen Stewart in May, Robert has been linked to Katy Perry and Riley Keough — but this could be his new flame.
Other than his gym routine, Robert has been keeping a low profile since he wrapped filming on Maps to the Stars in LA. He shot some very steamy kissing scenes with costar Mia Wasikowska last month and also garnered buzz when his short film for Dior Homme was released a few weeks ago. Mostly recently, though, he sent tongues wagging with an Australian interview in which he seemed to touch on his relationship with Kristen. He said: "I judge people on their actions. I don't really care if it's wrong or right, I give them the benefit of the doubt. If they do something I can't be bothered to deal with, I just cut them out." Meanwhile, Rob's ex has been stripping down on the set of Sils Maria in Switzerland.