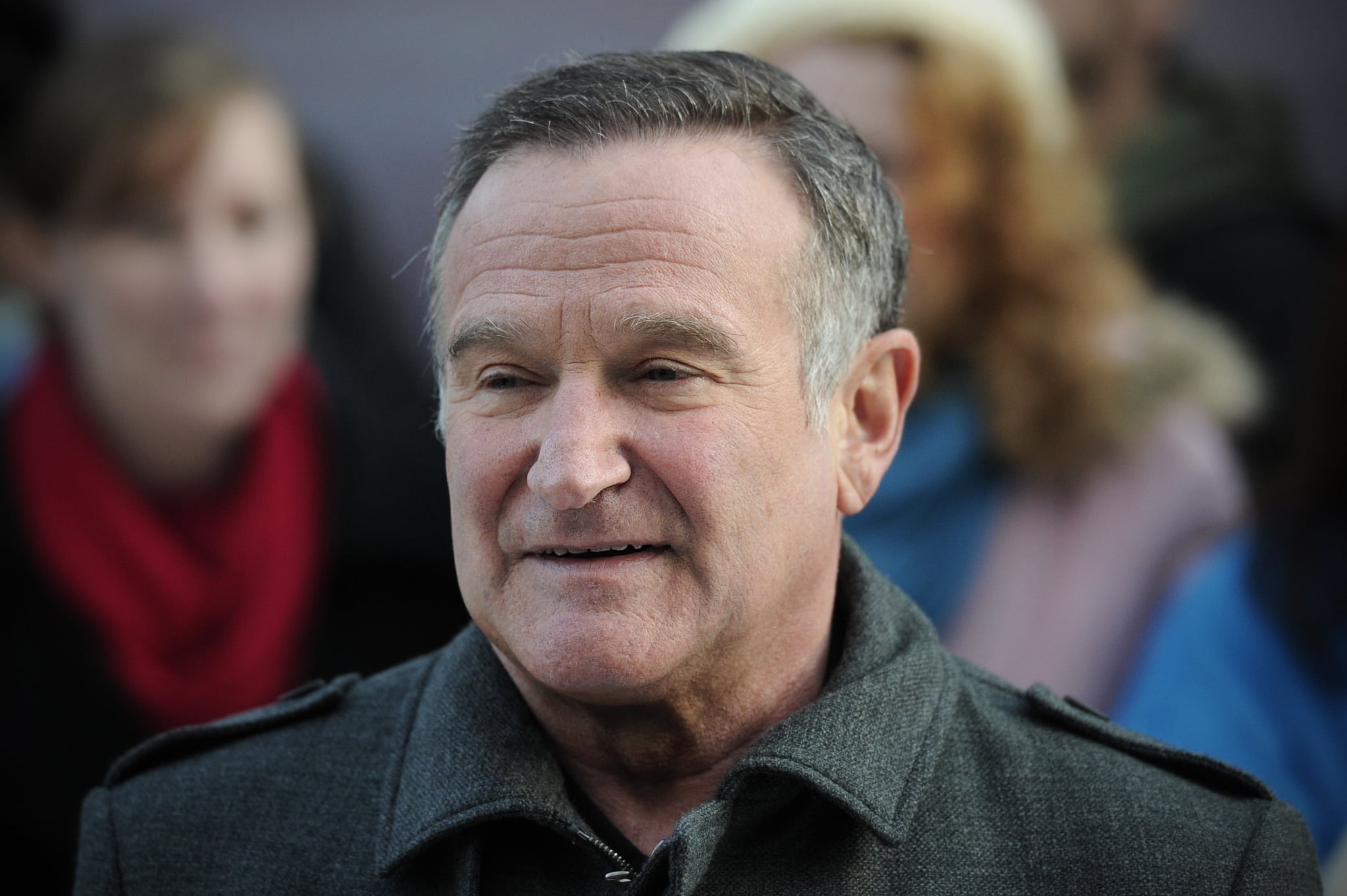 Source: Getty / Carl Court
Reflections on the passing of Robin Williams last year were mostly focused on the legendary actor's career and onstage persona, but there was much more to Robin than just the man that we knew (and loved) on screen. Robin's private life was full of ups and downs, including his dedication to philanthropy and his ongoing struggles with depression and addiction. Tuesday would have been the beloved star's 64th birthday, so keep reading to learn more about Robin as we reflect on the life and times of a man who touched the lives of so many.
He Was a Family Man
Robin was survived by his three children — Zak, Zelda, and Cody. Zelda shared a heartbreaking message to her dad after news of his passing broke, saying, "I love you. I'll miss you. I'll try to keep looking up." He also left behind a half-brother, McLaurin Smith-Williams. The two also had a brother, Todd, who died in 2007. According to McLaurin, the three of them got "along famously" and were very close. He was also an avid dog-lover and had a pug named Leonard, who pretty much dominated his Instagram feed.
He's the Reason Jessica Chastain Graduated From Juilliard
After getting a full scholarship to attend the Juilliard School, Robin continued to show support for the famed performing arts college by funding scholarships for other students. Jessica Chastain revealed that he was the reason she was able to finish her time at Juilliard, thanks to his generosity. "Robin Williams changed my life," she wrote on her Facebook page. "He was a great actor and a generous person. Through a scholarship, he made it possible for me to graduate college. His generous spirit will forever inspire me to support others as he supported me. He will forever be missed."
He Was Best Friends With Christopher Reeve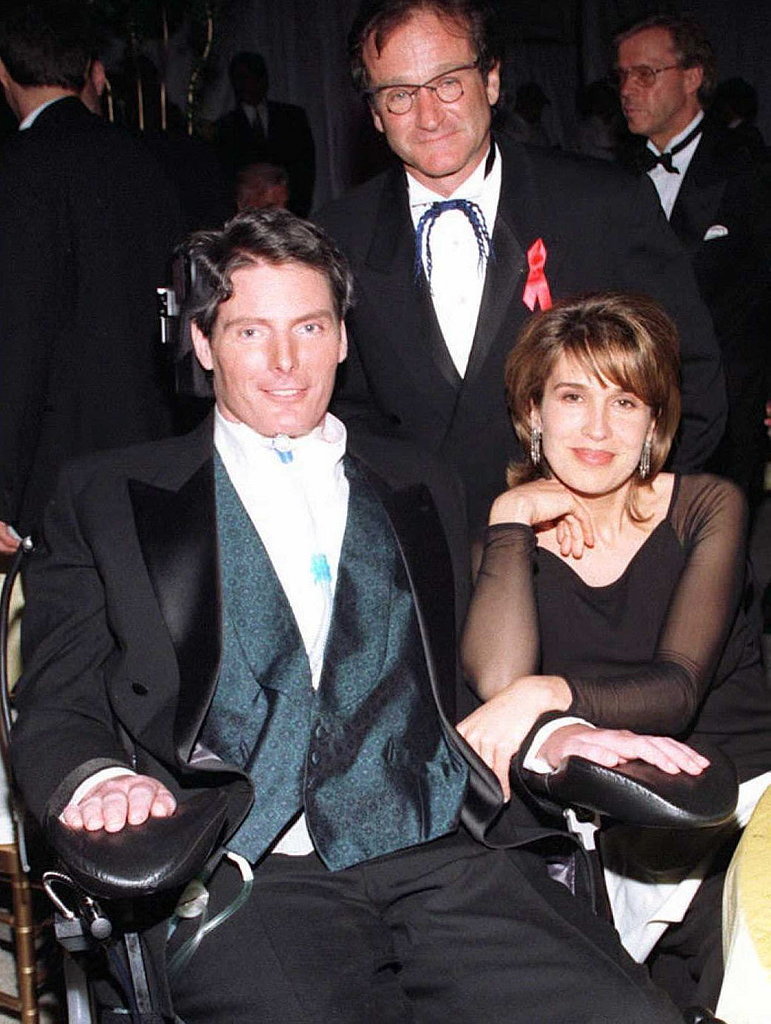 Source: Getty / Vince Bucci
Robin and Christopher Reeve became close friends when they met at Juilliard. The two actors were the only students of their year who were selected for Juilliard's Advanced Program, and they often had classes with just each other. After Christopher was left paralyzed from the neck down following a horse-riding accident in 1995, Robin visited him in his hospital room dressed as a doctor saying he was a proctologist who needed to examine him immediately. According to a statement released by Christopher's family, Christopher later said, "My old friend had helped me know that somehow I was going to be okay. For the first time since the accident, I laughed." Robin and his wife, Marsha Garces, also joined the Board of the Reeve Foundation and provided continued support to Christopher and his family.
He Was a Cycling Fanatic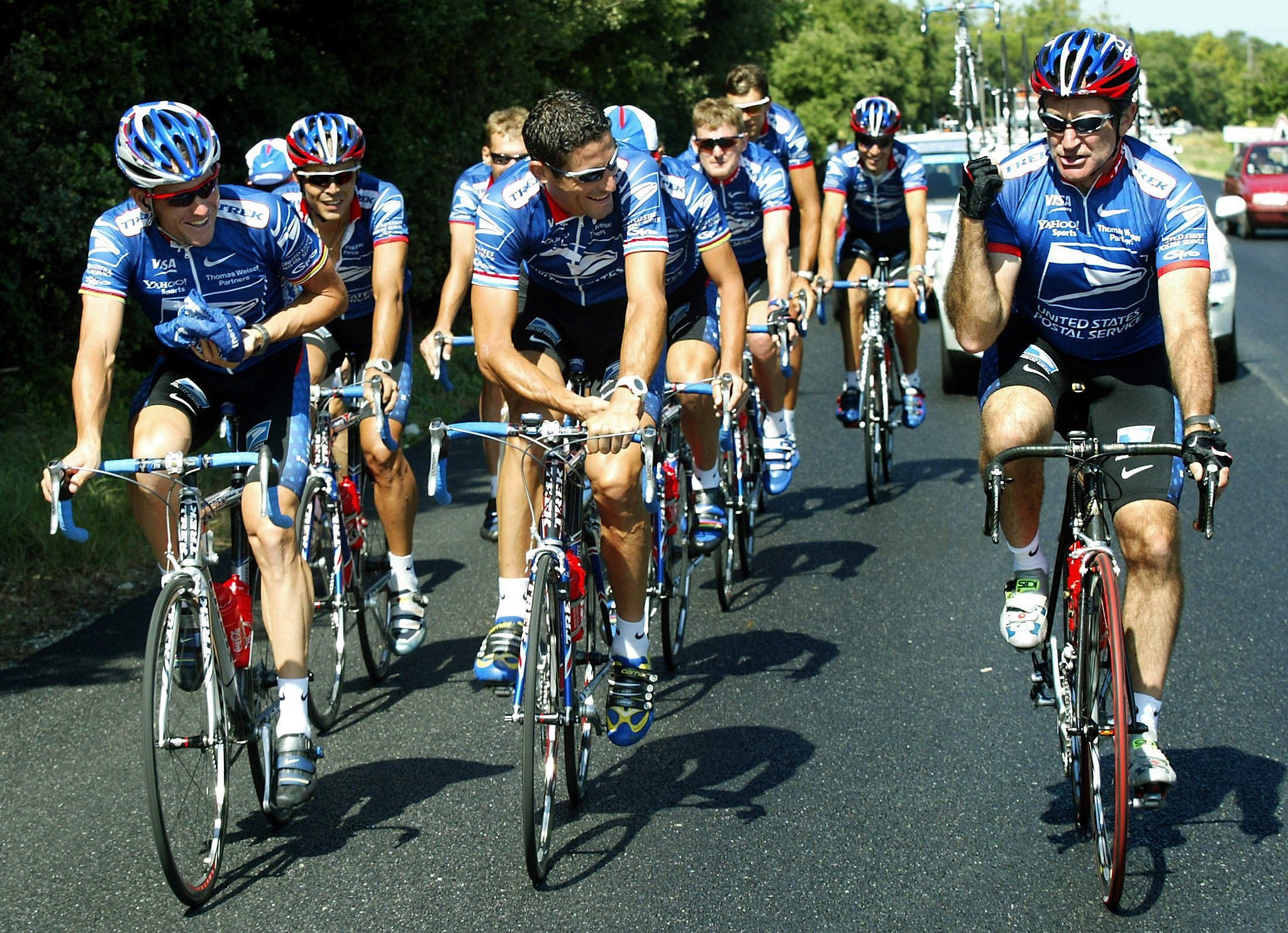 Source: Getty / Olivier Morin
Robin was good friends with Lance Armstrong, who apparently helped spark his interest in cycling. The actor took part in several charity races and would often travel to visit Lance and his team during the Tour de France. In 2002, Robin famously donned Lance's US Postal team uniform to ride with the group during a rest day on the tour. Following Robin's passing, Lance took a moment to remember his friend on Twitter:
RIP Robin. I will always remember you as one hell of a friend. I love you and will miss you terribly.

— Lance Armstrong (@lancearmstrong) August 11, 2014
He Supported the Troops
Robin was a frequent performer with the USO and would often travel to Afghanistan, Iraq, and Kuwait to entertain the servicemen and servicewomen who were stationed in those areas. During a performance in December 2007, Robin was memorably interrupted by the "Retreat" ceremony, a military tradition where the national flag is lowered at the end of the day and all troops stand and salute. Robin was initially a bit confused, but his response was perfect.
He Struggled With Addiction and Depression
Robin admitted in the past that he had struggled with an addiction to cocaine when he was part of the comedy party scene in the late 1970s and early 1980s. He later said that the death of his friend, John Belushi, was a wakeup call for him to deal with his issues. In 2003, he relapsed with alcohol and checked himself into rehab in 2006. Shortly after his treatment, Robin admitted in an interview that he sometimes suffered from bouts of depression. He said, "Do I perform sometimes in a manic style? Yes. Am I manic all the time? No. Do I get sad? Oh yeah. Does it hit me hard? Oh yeah." He also shared that his depression fueled his addiction issues and thoughts of suicide, saying, "It's the same voice thought that . . . you're standing at a precipice and you look down, there's a voice and it's a little quiet voice that goes, 'Jump.' The same voice that goes, 'Just one.' . . . And the idea of just one for someone who has no tolerance for it, that's not the possibility." A few years after his stint in rehab, Robin got divorced and underwent heart surgery. He returned to show business in 2009, when he took up standup comedy again and performed on Broadway with a one-man show.
Just a few weeks before his death, Robin checked himself into a rehab center to "fine-tune and focus" on his commitment to sobriety.
He Was a Fan of Video Games
Robin was apparently an avid gamer and even named two of his children after video-game characters (Zelda was named after Princess Zelda, and Cody got his name from a character in Final Fight). Robin and Zelda also appeared together in a 2011 ad for The Legend of Zelda: Ocarina of Time 3D.
He Was Extremely Charitable
Robin was an active philanthropist, raising money for Comic Relief, an organization that uses comedians to raise money for those in need; his friend Christopher Reeve's foundation, which focuses on improving the lives of those who were paralyzed; the LiveStrong foundation, which supports people with cancer; and St. Jude Children's Research Hospital, which focuses on research and support for children suffering from cancer. Comic Relief creator Bob Zmuda remembered Robin's dedication to helping the homeless, saying, "Robin came from a family with money — he was brought up with a silver spoon in his mouth, and I think he felt so blessed that he wanted to do something for people who weren't brought up like that."
He Hoped God Has a Sense of Humor
Finally, Robin shared during a 2001 appearance on Inside the Actor's Studio that he hoped there would be "laughter" in heaven. Watch what Robin had to say below.