Rosy Smiles Rule for Victoria's Secret Pink Carpet
Rosy Smiles Rule for Victoria's Secret Pink Carpet
Start Slideshow
ADVERTISEMENT ()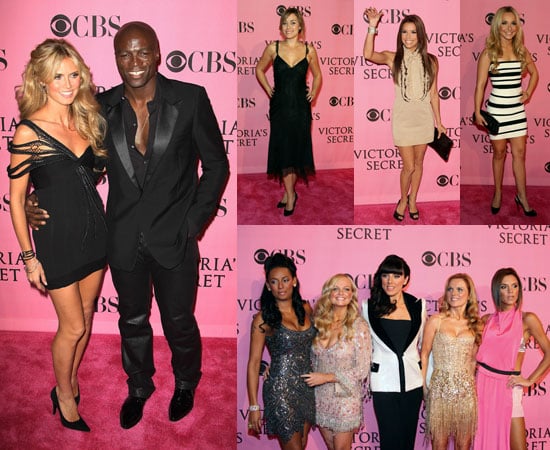 0
Rosy Smiles Rule for Victoria's Secret Pink Carpet
The pink carpet reigned supreme at last night's 12th Annual Victoria's Secret Fashion show at LA's Kodak Theater. Fab, Bella and I were on the red carpet taking in all the beautiful people. Of course, the Spice Girls stole the spotlight, especially Victoria's outfit which was bizarre to say the least. That woman can go from smiley to Posh-faced posing in the blink of an eye. Heidi quickly made her way down before getting ready for the catwalk, but I will say that she is absolutely stunning in person. Just perfection. We had the chance to chat with some of the celebrity guests including Hayden Panettiere and LC who both told us that they were most excited to see the Spice Girls on stage. Eva Longoria was sans husband, but she did have a very important man in her life by her side, her BFF Ken Paves. Overall everyone looked great scurrying in to see the big show.
To see more from the pink carpet including Rachael Leigh Cook, Gerard Butler (who is hot), Jeremy Piven (who looks like a sleaze), Seacrest and others just
Images include Hayden Panettiere, Heidi Klum, Eva Longoria, Rachael Leigh Cook, Gerard Butler, Jeremy Piven, Lauren Conrad, Seal, Spice Girls, Will.i.am, Ryan Seacrest.