Royal Christmas in Sandringham
Talk About Posh: Inside the Royals' Christmas Traditions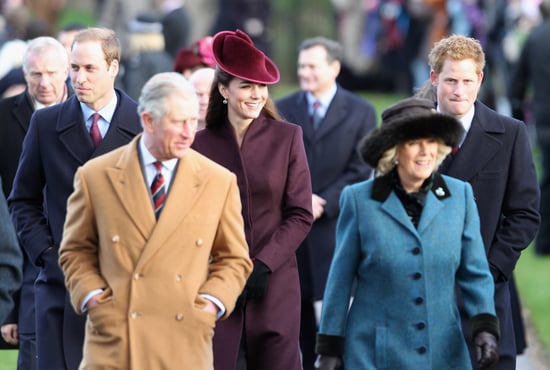 Queen Elizabeth II has officially departed London to prepare for her Christmas break, so we thought it was a great time to take a look at how the royal family traditionally celebrates the holidays. Unfortunately for the Duke and Duchess of Cambridge and Prince Harry, Christmas with Granny doesn't mean they'll be spending the holidays in a relaxed family atmosphere. In fact, Christmas at the queen's official Winter retreat, Sandringham, is a different beast altogether. If your only knowledge of British aristocrats comes from Downton Abbey, we've put together a handy guide to how the most famous family in the world celebrates the holidays.
The Protocol

While most of us think of Christmas as being a quiet, casual time at home, the holidays are hardly a low-key affair for the royals. Attendees to the queen's Christmas celebrations are required to adhere to court protocol, including bowing or curtseying to their royal superiors and paying attention to who enters a room first. Even the guests' arrivals are coordinated based on seniority, with junior members arriving at Sandringham first and the more senior ones arriving last. Prince Charles and Camilla, Duchess of Cornwall, always arrive last, as Charles is the immediate heir to the throne. The queen arrives at the estate usually a day before her guests so she can oversee the preparations.
In addition to coordinating their arrivals, guests have to adhere to the queen's perfectly timed schedule. They are typically given an outline of their activities upon arrival so they can coordinate their outfit changes and timing. Guest also cannot go to bed before the queen, who typically stays up until midnight. (However, we imagine exceptions would be made for sleepy babies like Prince George.)
The Clothes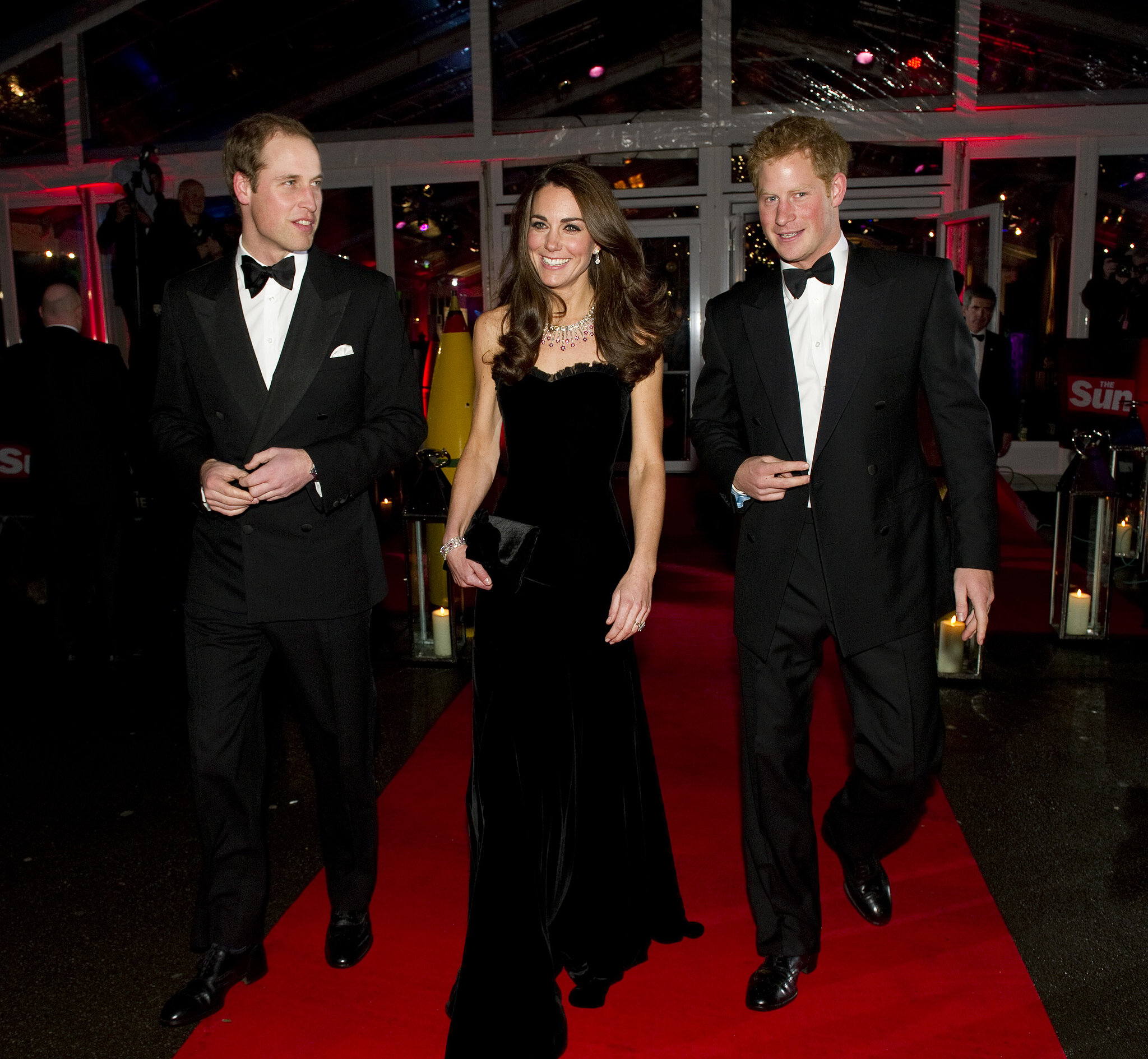 Again, Christmas at Sandringham is not a casual affair, and guests are expected to make at least three outfit changes throughout the day, including an outfit change for morning activities, a new ensemble for afternoon tea (usually a suit or tweed dress for women), and formal attire complete with jewels at dinner. Sarah Ferguson, the Duchess of York, once complained that she once had to wear seven different outfits in a 24-hour period when she used to be invited to the holiday celebrations.
The Food
Keeping with tradition, the food at Sandringham tends to be your typical holiday fare, including a Christmas turkey accompanied by winter root vegetables like parsnips. Royal guests also start their days on the estate with a typical English breakfast, complete with bacon, sausages, kippers, and kidneys; however, Princess Diana's former chef, Darren McGrady, remembers that women would often opt for lighter fare like fruit, which they would take in their rooms.
Prince Charles famously brings in his own organic vegetables and food to eat that come straight from his garden in Highgrove. Darren noted that Charles preferred poached plums from his estate, so his valet would often place up to four bottles of the treats in the estate's fridge. In addition to food, guests sometimes would bring their own china to dine on, even if that means that it won't go with the queen's setting. "They like the continuity," Darren said.
Christmas Eve
Guests typically arrive at the estate on Christmas Eve in the early afternoon, where they are ushered to their rooms to change for tea. At 4 p.m., the crowd gathers in the White Drawing Room for tea and snacks, while children are given last-minute ornaments to decorate the Christmas tree. Then, everyone is ushered into the Red Drawing Room, where tables are set up with presents which are, again, displayed in order of royal precedence. (The family opens their presents on Christmas Eve rather than Christmas Day, as the queen believes Dec. 25 should be reserved for religion.)
Rather than fancy gifts, the royal family exchanges cheap joke presents — the sillier, the better. Diana famously made a mistake during one of her first Christmases at Sandringham, bringing in expensive cashmere sweaters and luxury items to give to her in-laws. It appears that Kate has gotten the hang of royal gifting, as she reportedly gave Prince Harry a plastic Grow Your Own Girlfriend kit during an early visit. Previous gifts that made a splash include a padded toilet-seat cover that Princess Anne gave Prince Charles and a pepper mill that one guest gave to Prince Philip.
Later, the family changes once again for dinner, donning their best formal clothing and jewels. The adults and older children dine together, while the youngsters play in a nursery. After dinner, the queen stands to signal to the women in the party that they should move to another room for coffee, while the men stay behind for an after-dinner drink.
Christmas Day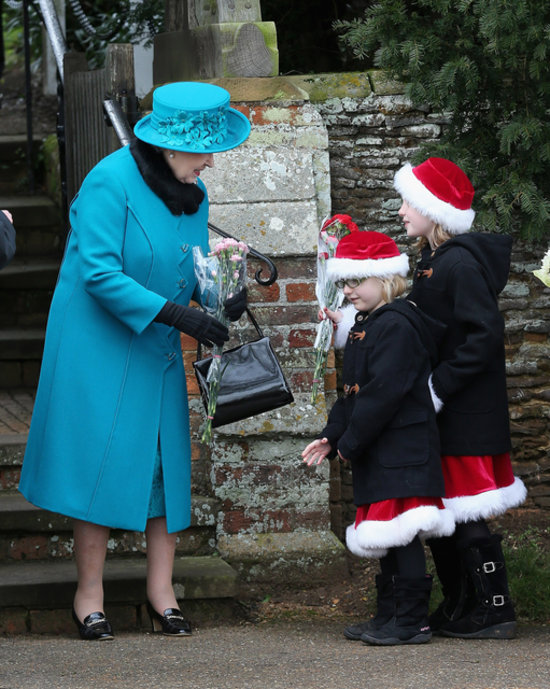 After breakfast, the entire royal family dons their best church clothing for a visit to the Sandringham parish church at 11 a.m., where they are usually greeted by a large crowd of fans and photographers. Then, everyone heads back to the big house for lunch, which includes a Christmas turkey and a selection of cold meats, before watching the queen's annual Christmas message on TV at 3 p.m.
After lunch, the family is free to roam around the estate or, if they prefer, stay inside and watch TV, which is usually full of special Christmas-themed TV shows from the country's biggest programs.
Boxing Day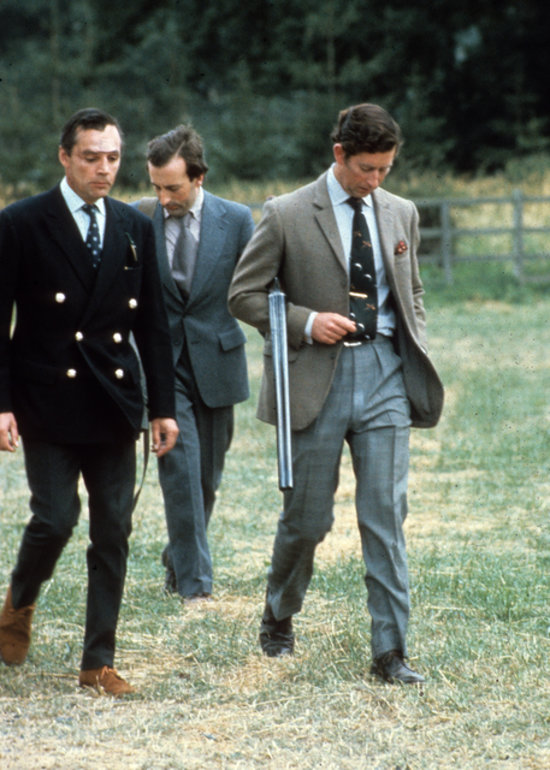 Following another traditional breakfast, the group heads out for an annual pheasant shoot on the estate. The men are the only people who are allowed to take part in the hunt, as ladies are not allowed to use a gun in the presence of the queen. Once the shoot is over, the party begins to break up, with everyone heading home to spend the holidays with other members of their families. Kate and William typically visit Kate's parents in Bucklebury before heading to Balmoral to meet up with Charles and Camilla again. However, now that the Cambridges have a home at nearby Anmer Hall (which sits on the Sandringham grounds) there is talk that the Middletons will stay at Anmer Hall and join the royal family for various events during the holiday.
While everyone else takes off, the queen and Prince Philip will remain at Sandringham until February. Reportedly, the queen insists that the Christmas decorations stay up during her entire term at the estate.