Royal Wedding in London
Would You Like to Be in London For the Royal Wedding Fun?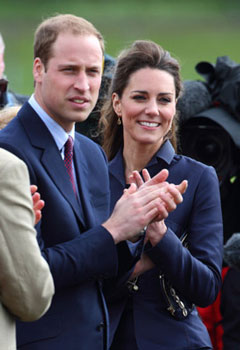 The royal wedding is under 24 hours away, and Prince William and Kate Middleton are putting the finishing touches on their big day. They'll soon retire to their respective residences before the ceremony, with William spending the evening with his father, Charles, and brother, Harry, at Clarence House while Kate will be with the Middletons at the Goring Hotel. Hundreds of thousands of people are expected to line the path from the Goring to Westminster Abbey tomorrow, all trying to catch a glimpse of future Queen Kate. We're livestreaming Will and Kate's wedding starting at 1:30 a.m. PDT, so it will be easy to get updates on the fashions, guests, and news from the ceremony. We're wondering, though, if you'd rather have celebrated the nuptials in England firsthand. So, tell us — would you like to be in London for the royal fun?