The Royals Landing in New Zealand 2014 | Video
Watch Kate and George's Windy — and Wiggly — Royal Tour Arrival!
Kate Middleton and Prince William touched down in New Zealand on Monday and disembarked from a New Zealand Air Force plane with Prince George. The weather was blustery, making for some windy moments, though Kate managed to maneuver down the aircraft steps while holding baby George and also avoiding a wardrobe malfunction when her skirt got caught in the wind. Once they made it safely to the ground, the family was all smiles — and George was all wiggles! — as they were greeted on the tarmac. Watch the clip above to see the royals kick off their first tour as a trio, and make sure to check out Prince George's most adorable royal tour moments so far!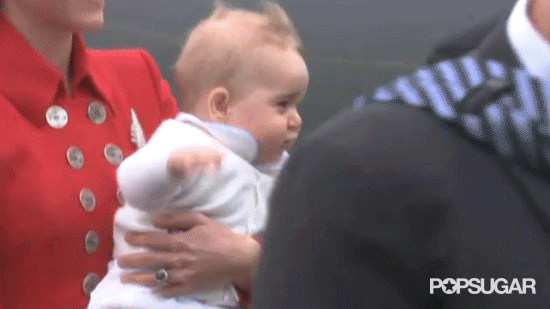 Source: BBC, Front Page