Rumors of Angelina Jolie Adopting a Syrian Baby Have Surfaced 2009-11-13 12:00:00
Do You Believe the Rumors of Angelina Adopting Again Are True?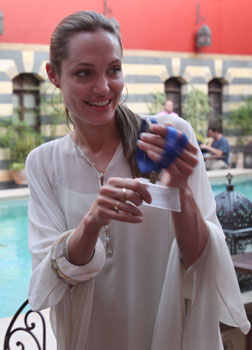 We started to suspect something was up with Angelina Jolie when she appeared on four magazine covers this week, and now rumor has it she filed paperwork to adopt a child from Syria. Angelina and Brad brought the twins along as they visited the country last month on a charity mission for the UN, where they visited the SOS Children's home. It has been over a year since the Jolie-Pitts added to their family, but there are always adoption stories when they visit a new country. So tell us — do you believe the rumors of Angelina adopting again are true?