Rumors That Britney Spears Is Pregnant Again — Bogus or Believable?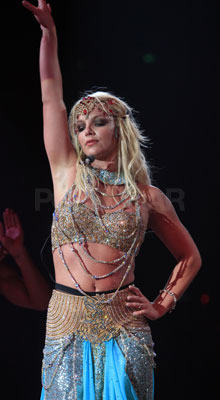 Britney Spears was baring her belly at her concert in Anaheim on Monday night, but now there are rumors there might be more going on in her much talked about mid-section. This morning on his radio show, Ryan Seacrest announced that he heard from a "reliable source" that Brit is pregnant again.
There have been rumors about her relationship with a backup dancer as well as the random story about the real estate agent that her people denied. Plus, earlier this week the news broke that Britney might be ending her tour early. It would be pretty surprising if Britney Spears had another baby right now, but then again she's unpredictable. So what do you think about rumors that Britney Spears is pregnant again — bogus or believable?