Ryan & His Real Suit Premiere The Real Girl
Ryan & His Real Suit Premiere The Real Girl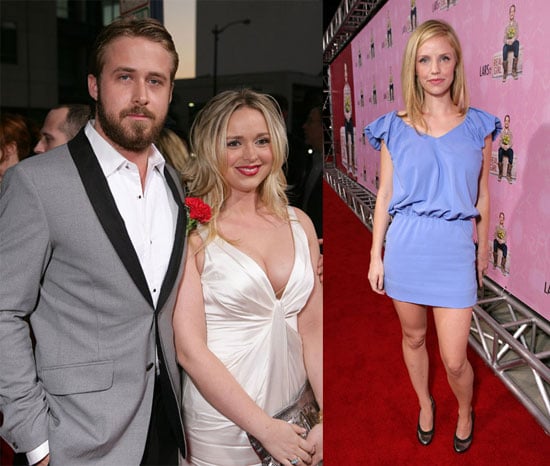 0
Ryan & His Real Suit Premiere The Real Girl
Ryan Gosling got all spiffed up for the prom LA premiere of Lars and the Real Girl last night. What can I say, the man loves himself a unique gray suit, but sadly (oooor happily) he left his fancy tuxedo shirt at home this time. Love love love Ryan on screen and can't wait to see him in this quirky film, but I do wish that he would bring Rachel on the red carpet with him more often. I guess she's busy hanging out in wedding gowns up in Toronto, but just the hope that the cutest couple ever are still on is good enough. Plus, on Ryan's arm last night was once again his sister, awww, can't help but love such a family man.
To see more Ryan on the red carpet with his costars just
Images include Craig Gillespie, Nancy Oliver, Ryan Gosling, John Cameron, Patricia Clarkson, Paul Schneider, Kelli Garner, Mandi Gosling.