Ryan's Little Ava Helps Him Through Hard Times
Ryan's Little Ava Helps Him Through Hard Times
Ryan and Reese seem to be handling their divorce in a classy way. No one is dragging the other through the dirt for the sake of those adorable kids. Even if we are sad that they split (and the supposed reason why), Ryan is still getting cute points. Most recently he appeared on Ellen to promote Breach and ended up talking about the woman who is helping him deal with the divorce and who inspires him most, his daughter. Here's highlights: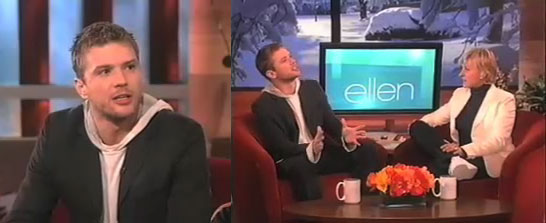 "It's devastating," Phillippe tells DeGeneres, "but the bottom line is the focus is on the children, and they're doing amazingly well and that's really all that matters."

"Going through something like this, as difficult as it is, my daughter has been the inspiration – my 7-year-old daughter Ava," Phillippe said.

The little girl is beyond her years in "conscientiousness and maturity," he says. "I know it sounds pathetic – I'm a 32-year-old guy, but my 7-year-old daughter is getting me through the toughest time in my life, and that's beautiful too."
Ugh. So sad! It makes you almost forget all the rumors about his infidelities - almost.