Ryan Phillippe Talks About Breakups From Reese Witherspoon and Abbie Cornish 2010-04-12 15:30:00
Ryan Phillippe Says He's Tired of "Getting S*** on" and Doesn't Deserve Bad Press — Sympathetic or Pathetic?
Ryan Phillippe called into Howard Stern's radio show this morning where talk turned to the newly single actor's love life. He basically called out Abbie Cornish for trying to spin their recent split to make it sound like it was her doing and also said that he's sick of all the bad press he gets during breakups. Ryan's had a rough romantic reputation since his divorce from Reese Witherspoon, but he thinks he's being treated too harshly. He said: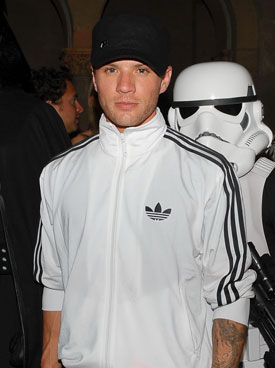 On breakups: "I have a new rule: not to date anyone who has a publicist . . . Who announces a breakup? I don't understand that! . . . I've been dumped on in the press for relationship stuff since Reese and I divorced. I'm tired of getting s*** on. I don't feel like I deserve it. Things happen! How many people have you broken up with over your life?"
On Reese: "It's gotten to a place where we're great friends and great co-parents . . . After I had my breakup, she called, and after she did, I called . . . I trust her to make the right decisions around our children. I hope she feels the same way . . . If the kids care about mom dad, and if that's consistent and they feel protected that way, they don't they don't really care so much about who the parent is dating. They just don't."
So what do you think about Ryan's quotes — are you sympathetic about what he's going through or think it's a little pathetic for him to be talking about Reese and Abbie?