Ryan Takes Time off To Be Dad
Ryan has always been a loving father in our eyes even if he may not have been the most faithful husband. For the first time since his split with Reese he is opening up about life without her. At a press event for his new film Breach, Ryan spoke out about going through the most difficult time in his life. His simple solution to the sad time is making Ava and Deacon his number one priority. Here's more: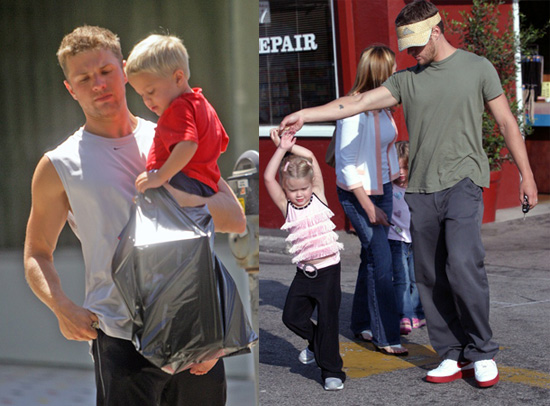 "I'm not a perfect person, but I'm not guilty of a lot of the things I have been accused of. My priority is and always has been the health and safety of my family."

"I acknowledge that the successes and the opportunities I've had recently have been the best of my career," he said. "I've got to say it's the last thing on my mind right now, considering what I'm going through in my personal life, but I definitely appreciate the opportunities."

But now, he said, he's ready to focus on his family: "I did three movies in the last year and a half and I'm going to take a good long break and be a dad. So that's No. 1 on my mind right now."
Ahh... makes you feel kinda sorry for the guy. Especially since Reese is absolutely glowing post break-up. At least Reese and Ryan have been able to keep it civil for the kids.