SAG Awards Let Actors Like Tina, Kate & Sean Mingle and Win
SAG Awards Let Actors Like Tina, Kate & Sean Mingle and Win
It was a big celebratory dinner party for Hollywood's finest last night as actors of TV and movies came together for the Screen Actors Guild Awards. Both the women and the men brought some excitement on the red carpet, but when they got inside it was all about mingling between awards. Brad and Angelina stayed in their seats other than when he was presenting Button as an ensemble cast nominee, but kept the smiles big for whenever the cameras panned their way. They were in better spirits than the red carpet at least. Penelope Cruz snuggled up to Meryl Streep who walked away with a statue while John Krasinski hung out with Josh Brolin and Steve Carell — let us know what you think about the winners here.
Tina Fey and Amy Poehler posed together. An emotional Gary Oldman accepted the award on behalf of Heath Ledger who earned another win. Otherwise, Katie Holmes looked fantastic presenting her award and we're always happy to see Mad Men recognized. In that same vein, yay for Slumdog Millionaire, which was the night's big winner, which bodes well for next month's Oscars.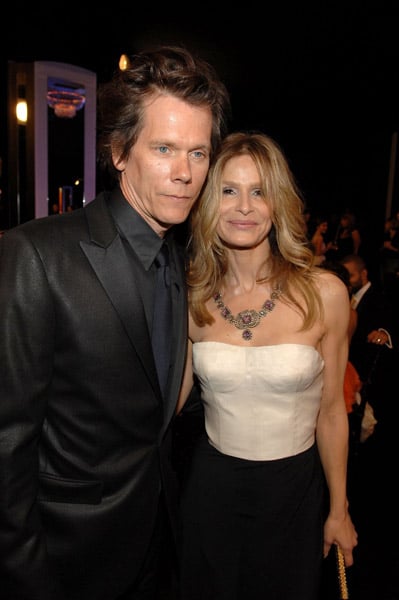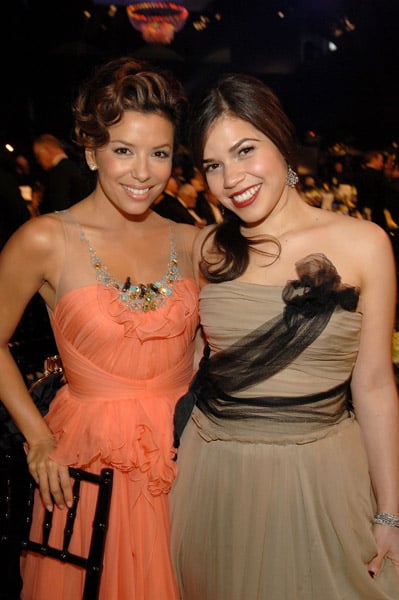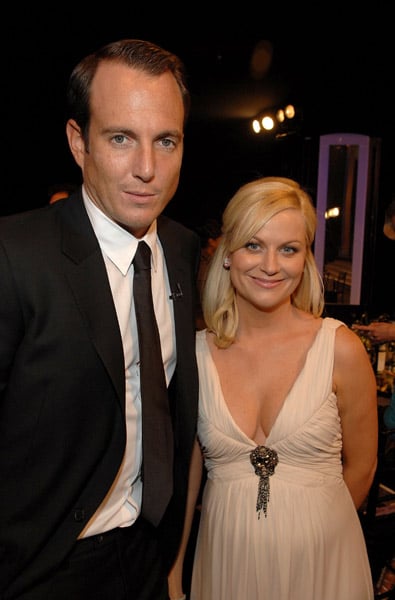 To see a lot more from the show and backstage including Rosario Dawson, Jon Hamm, Hugh Laurie, Marisa Tomei, Alec Baldwin, Sean Penn and many others just
.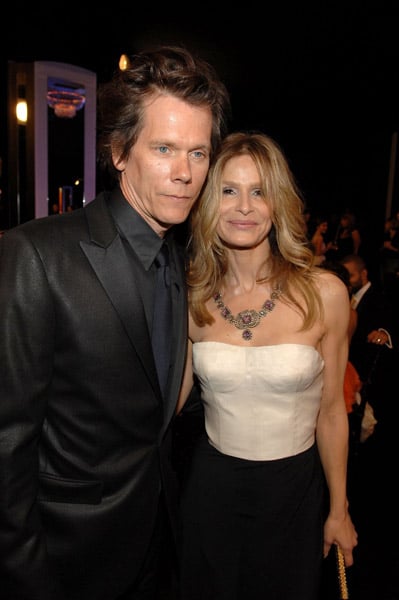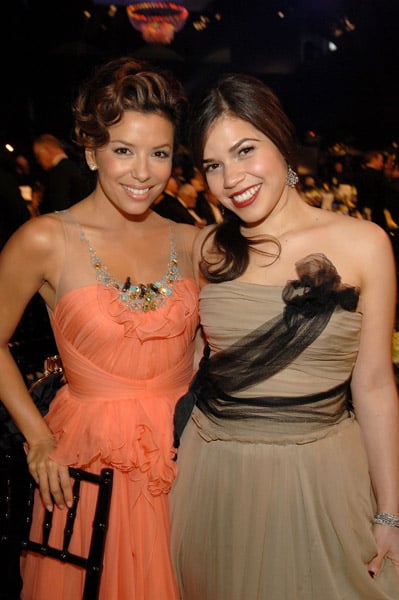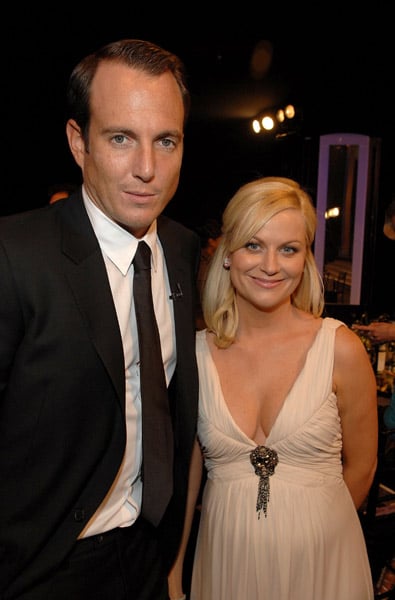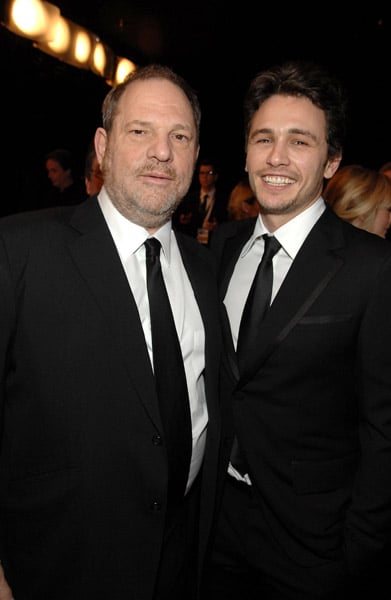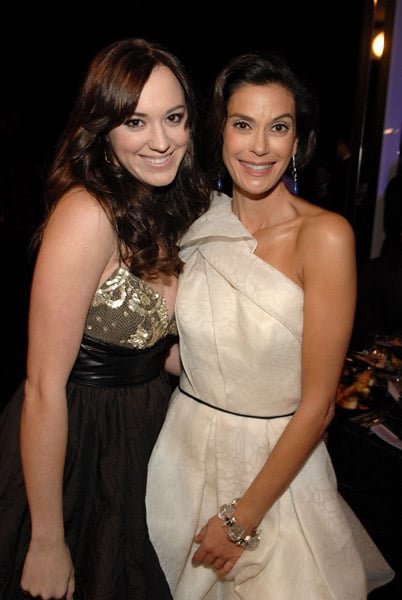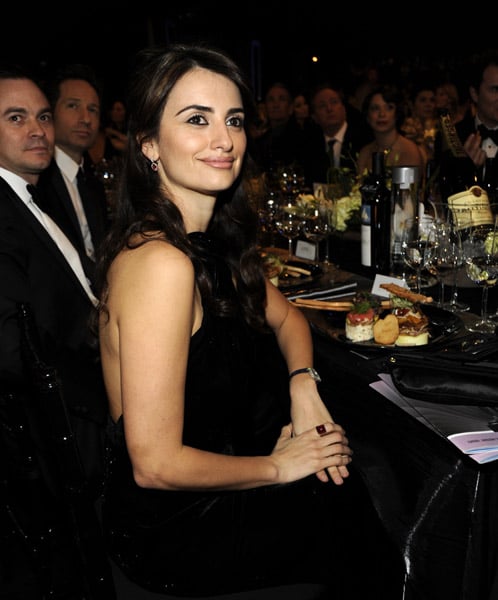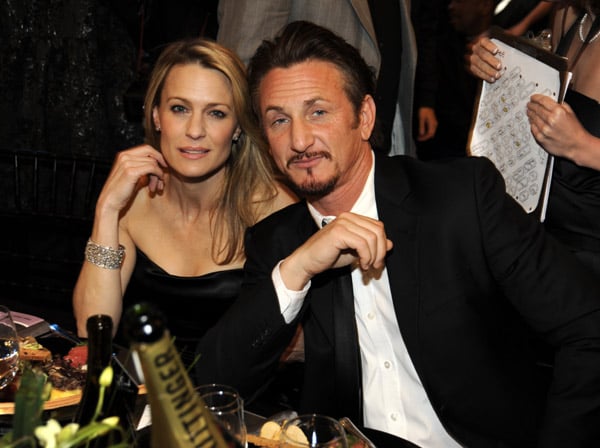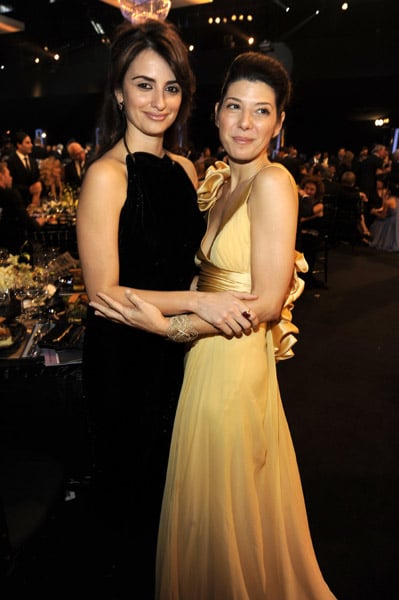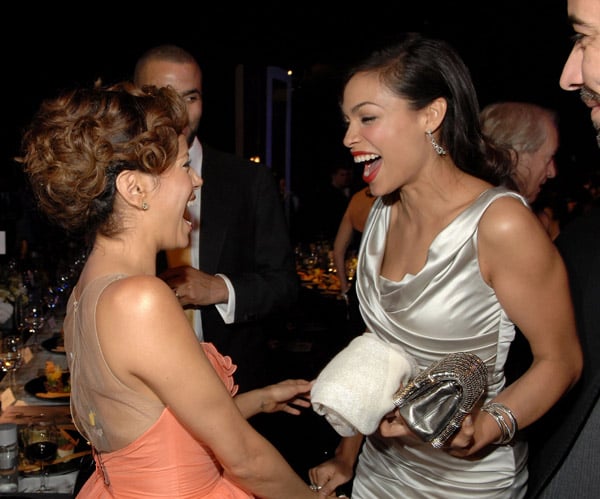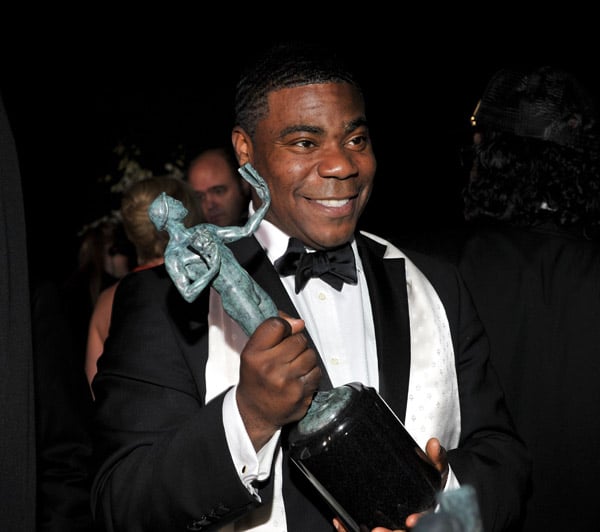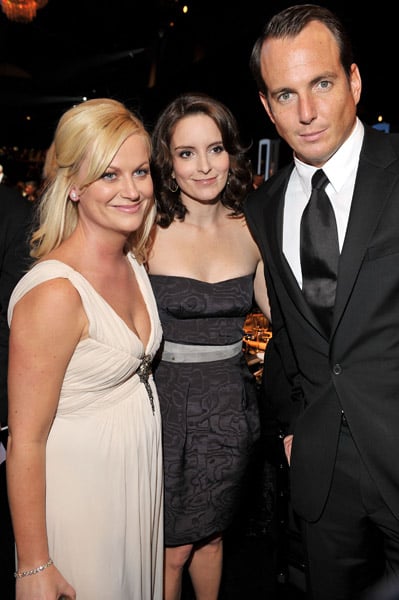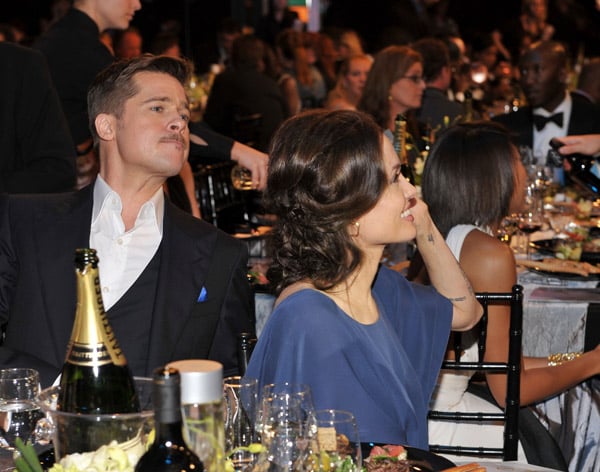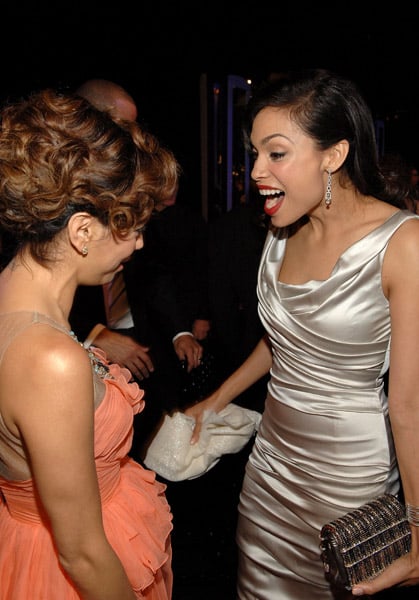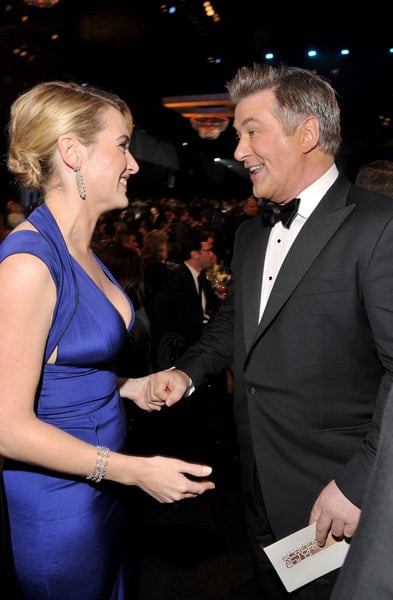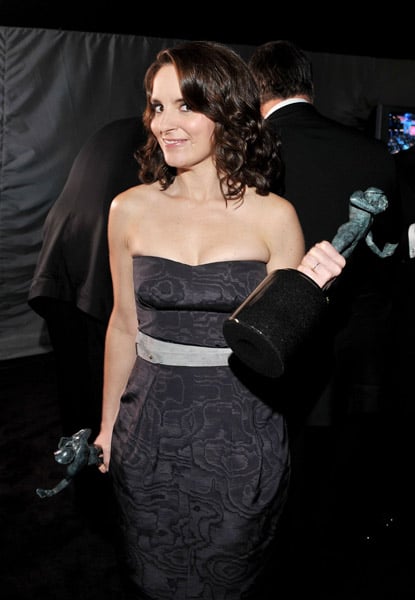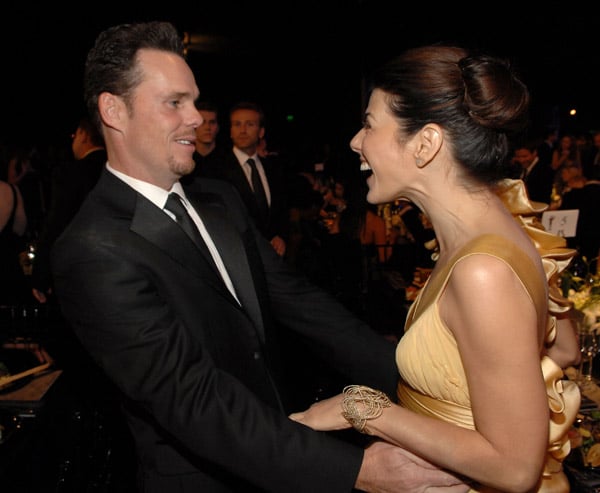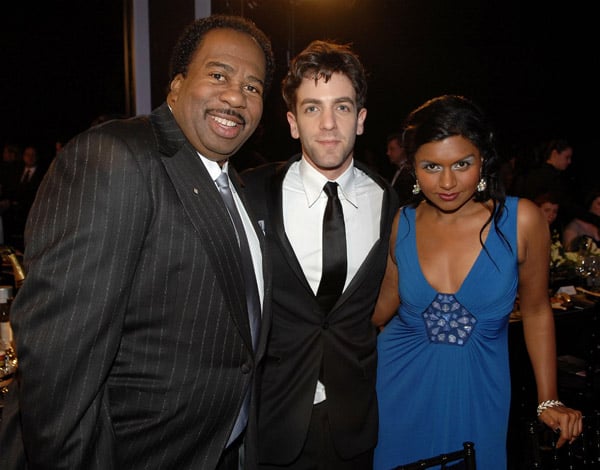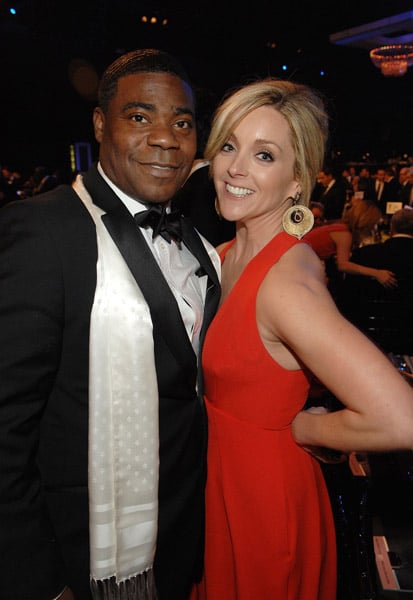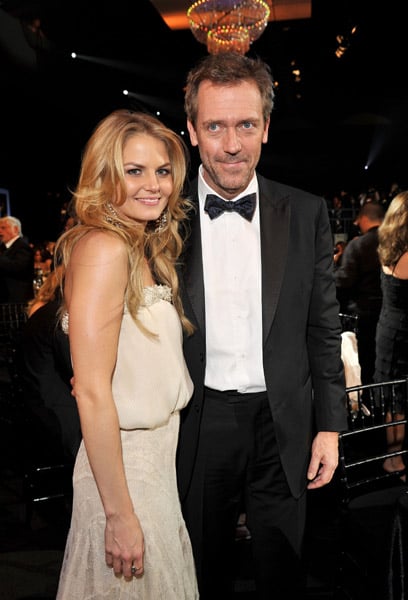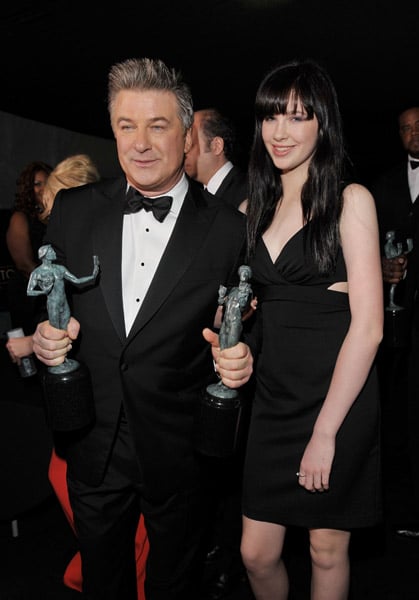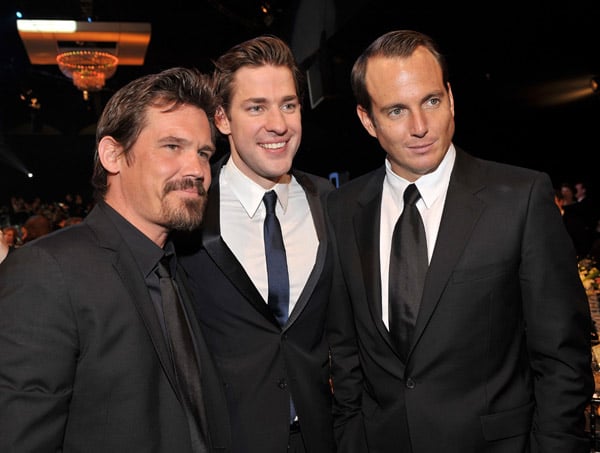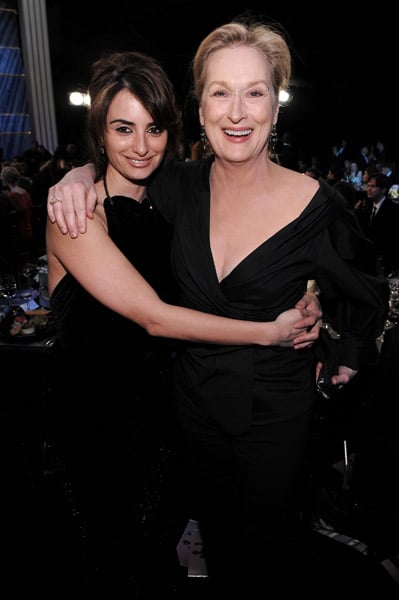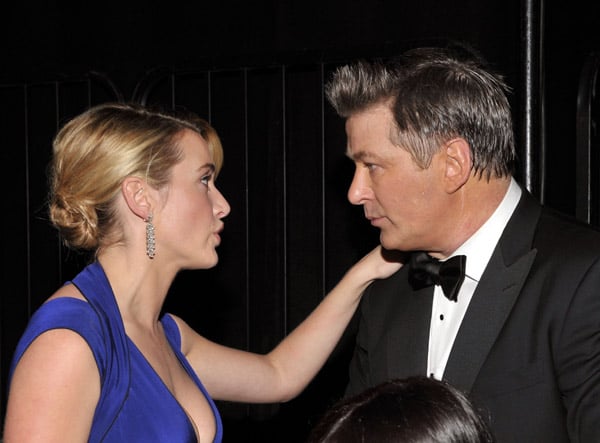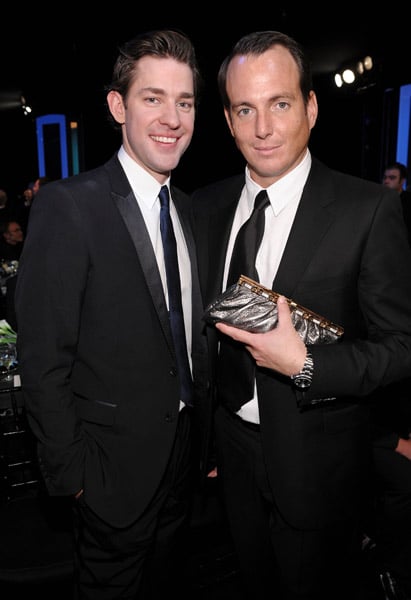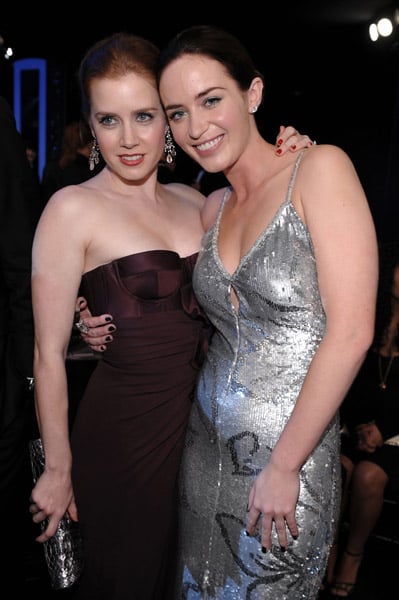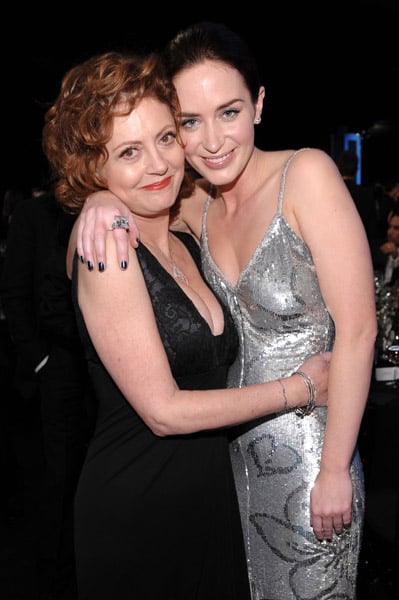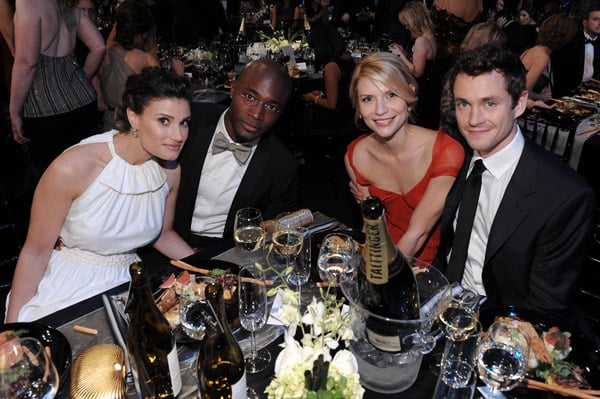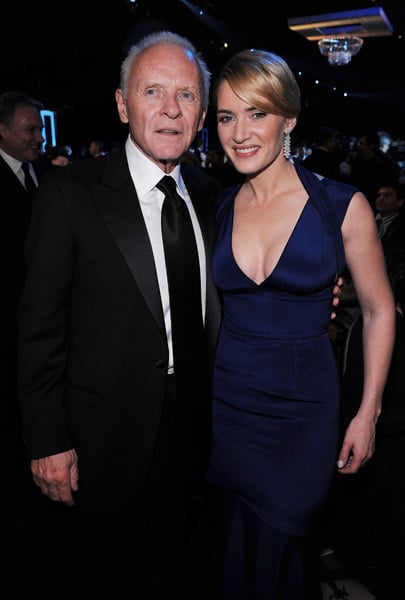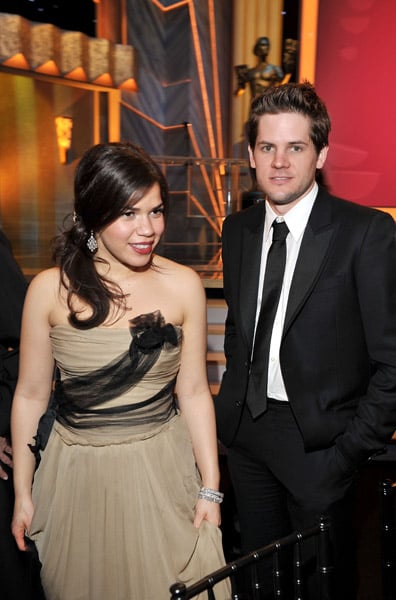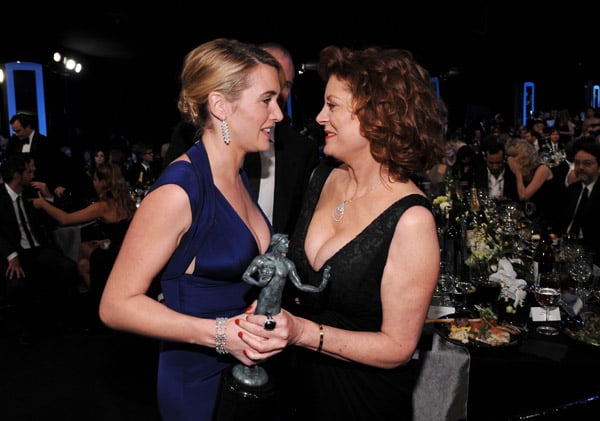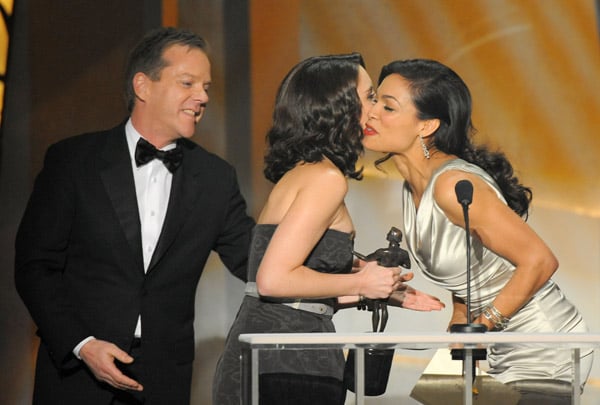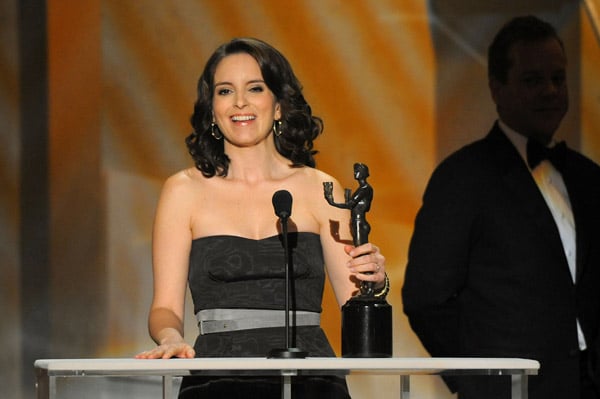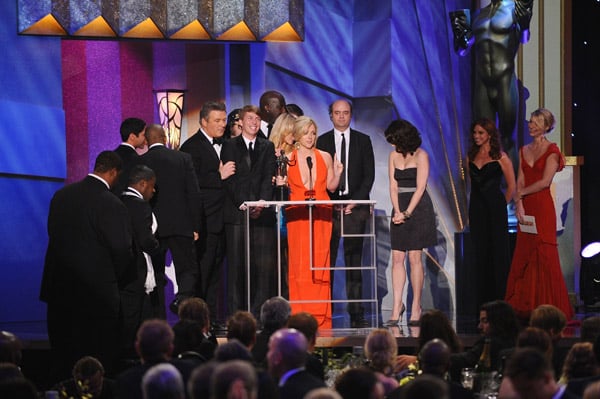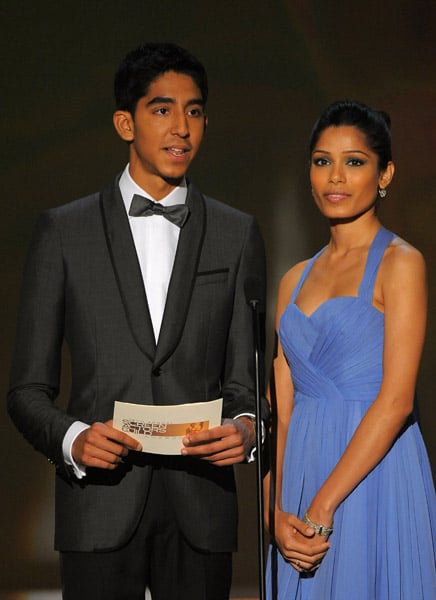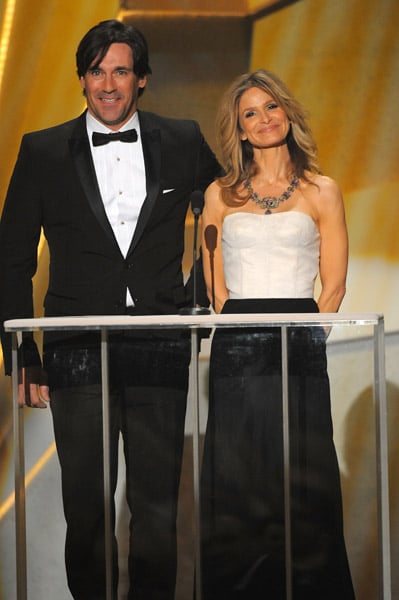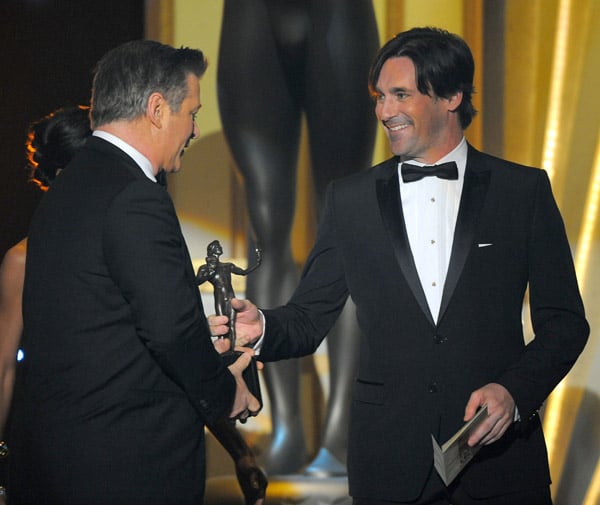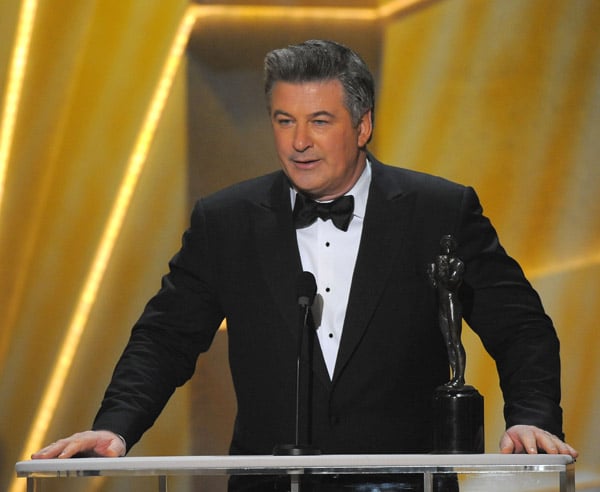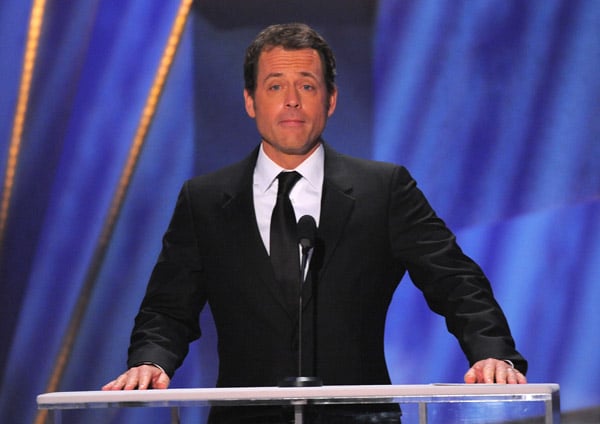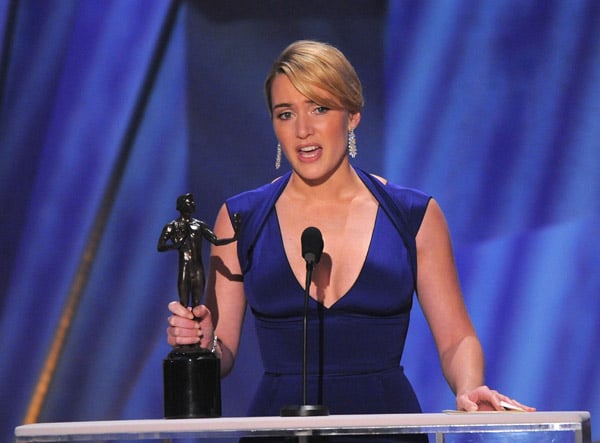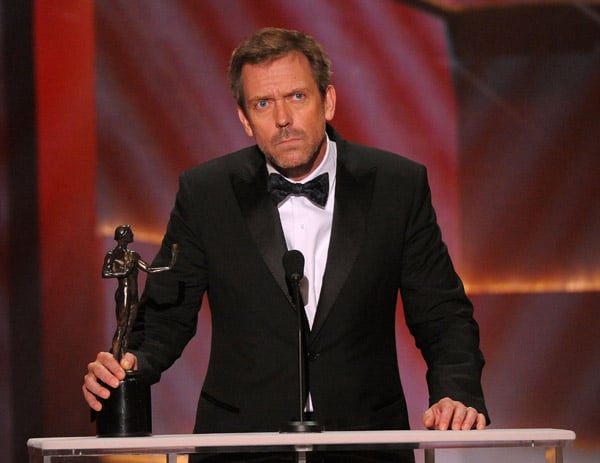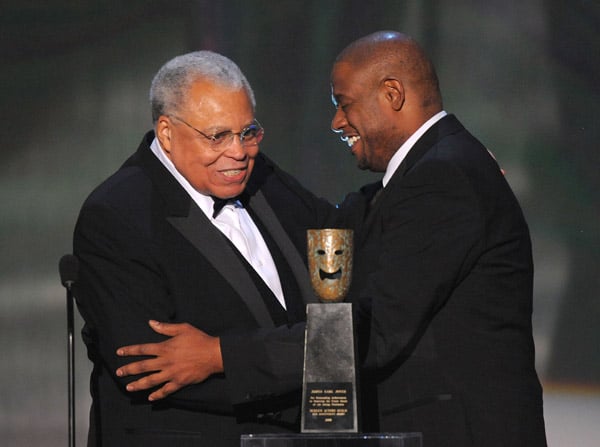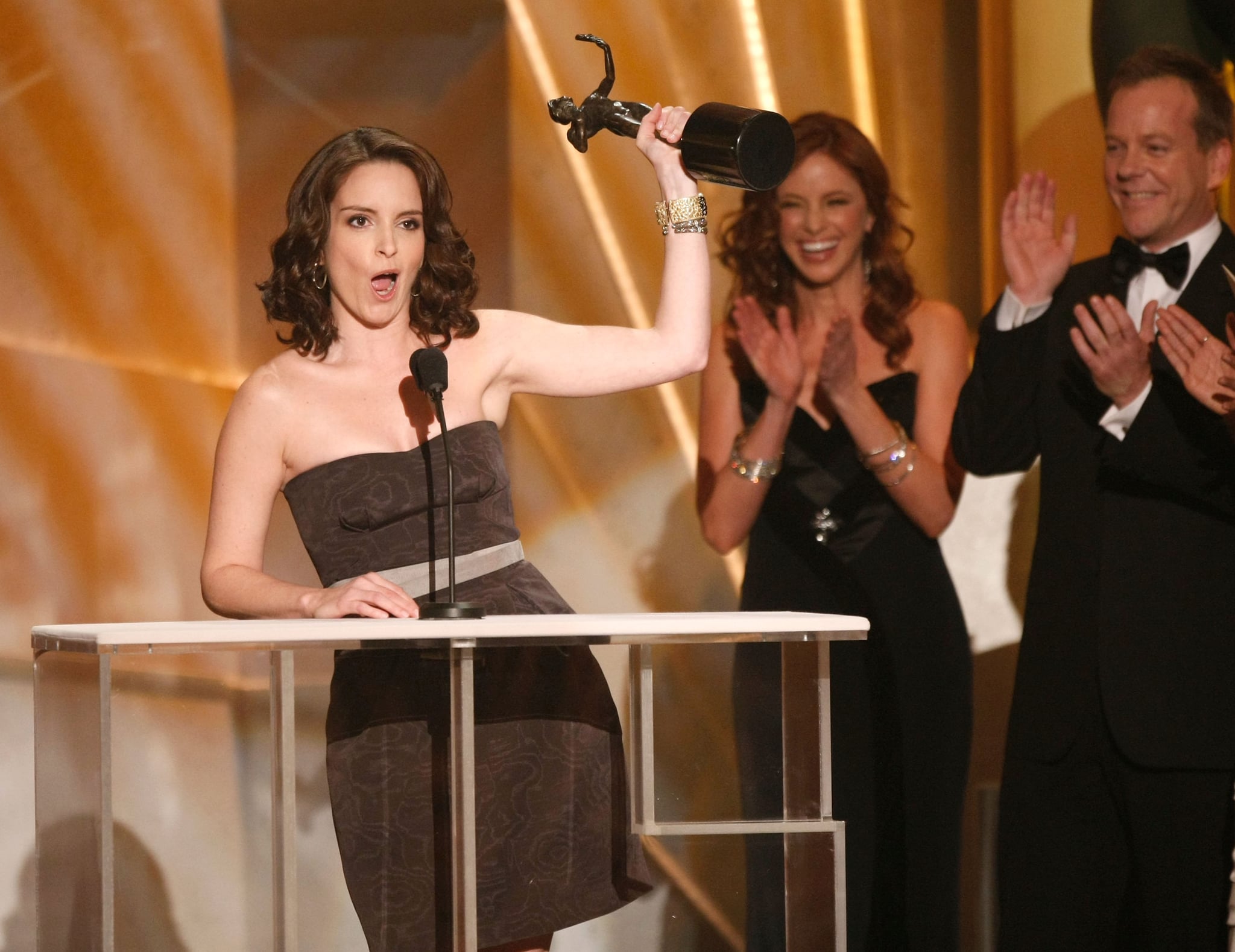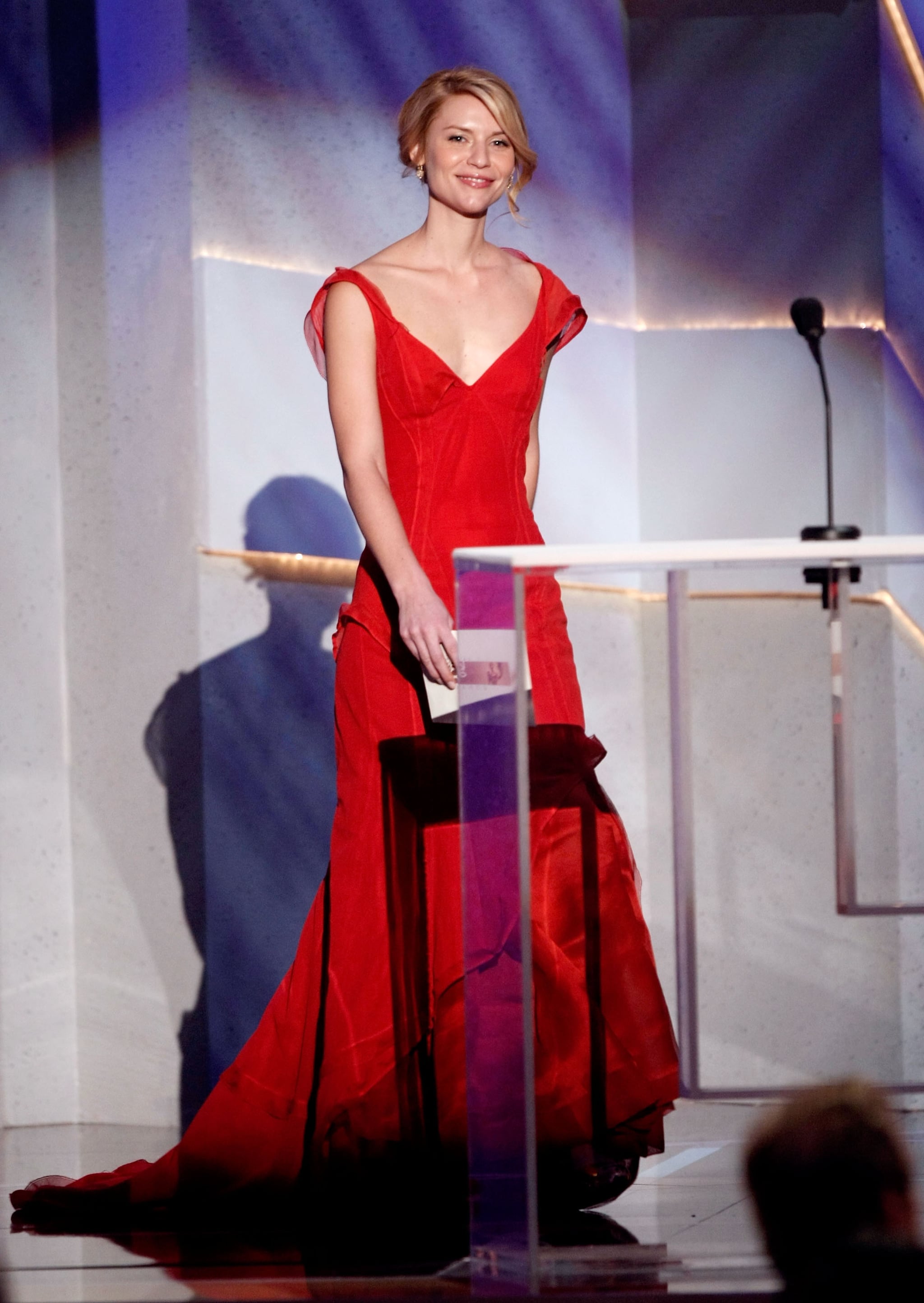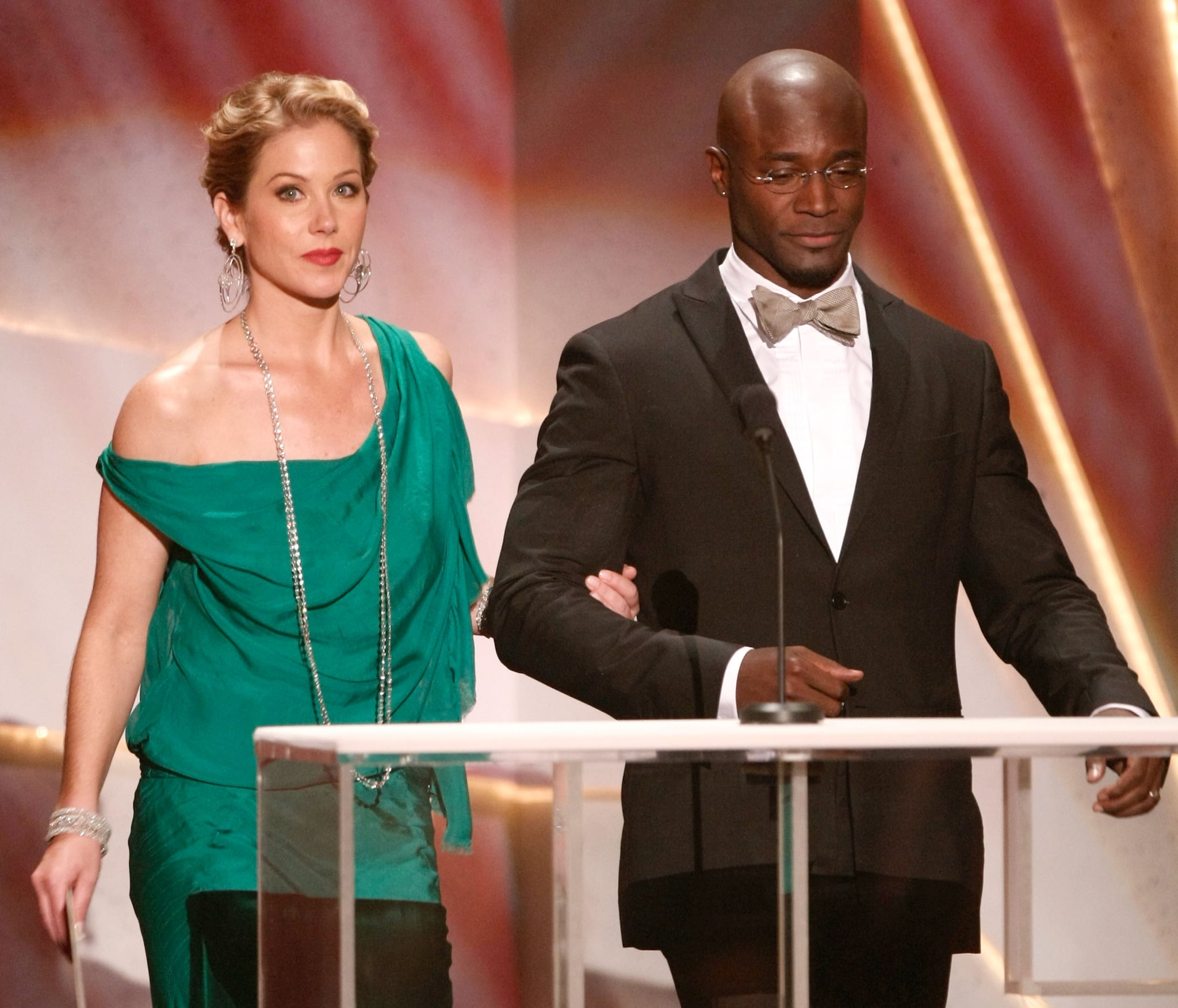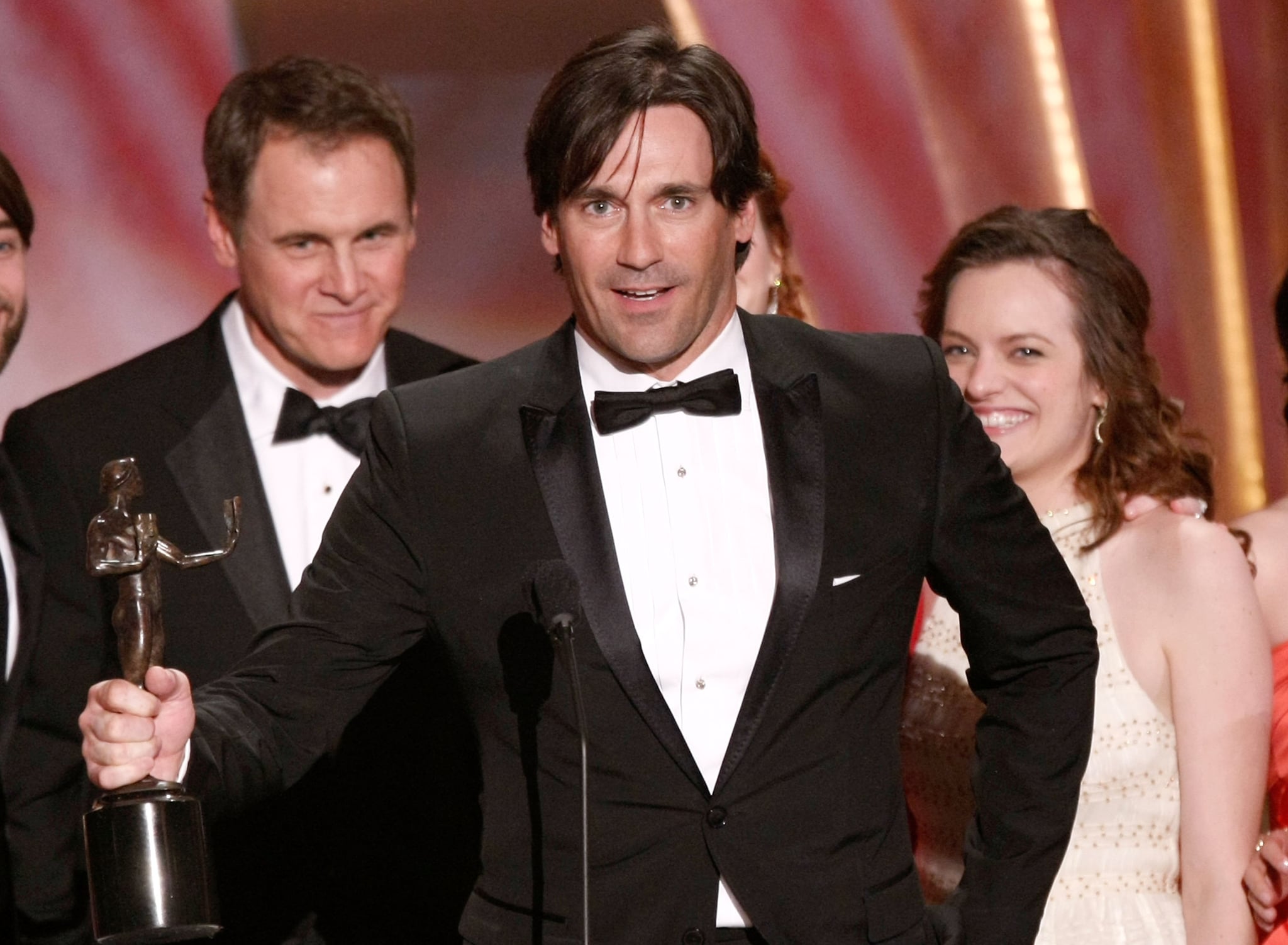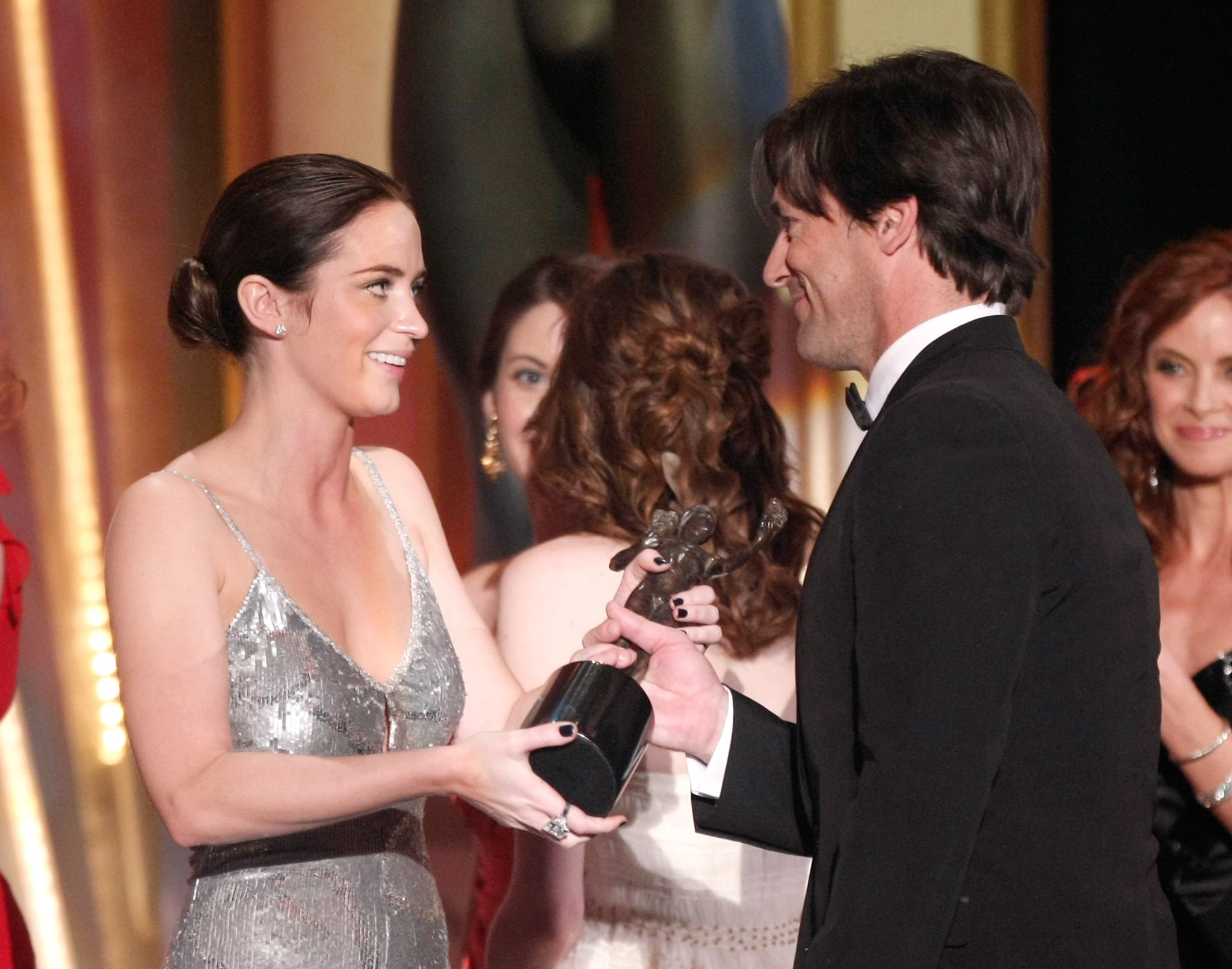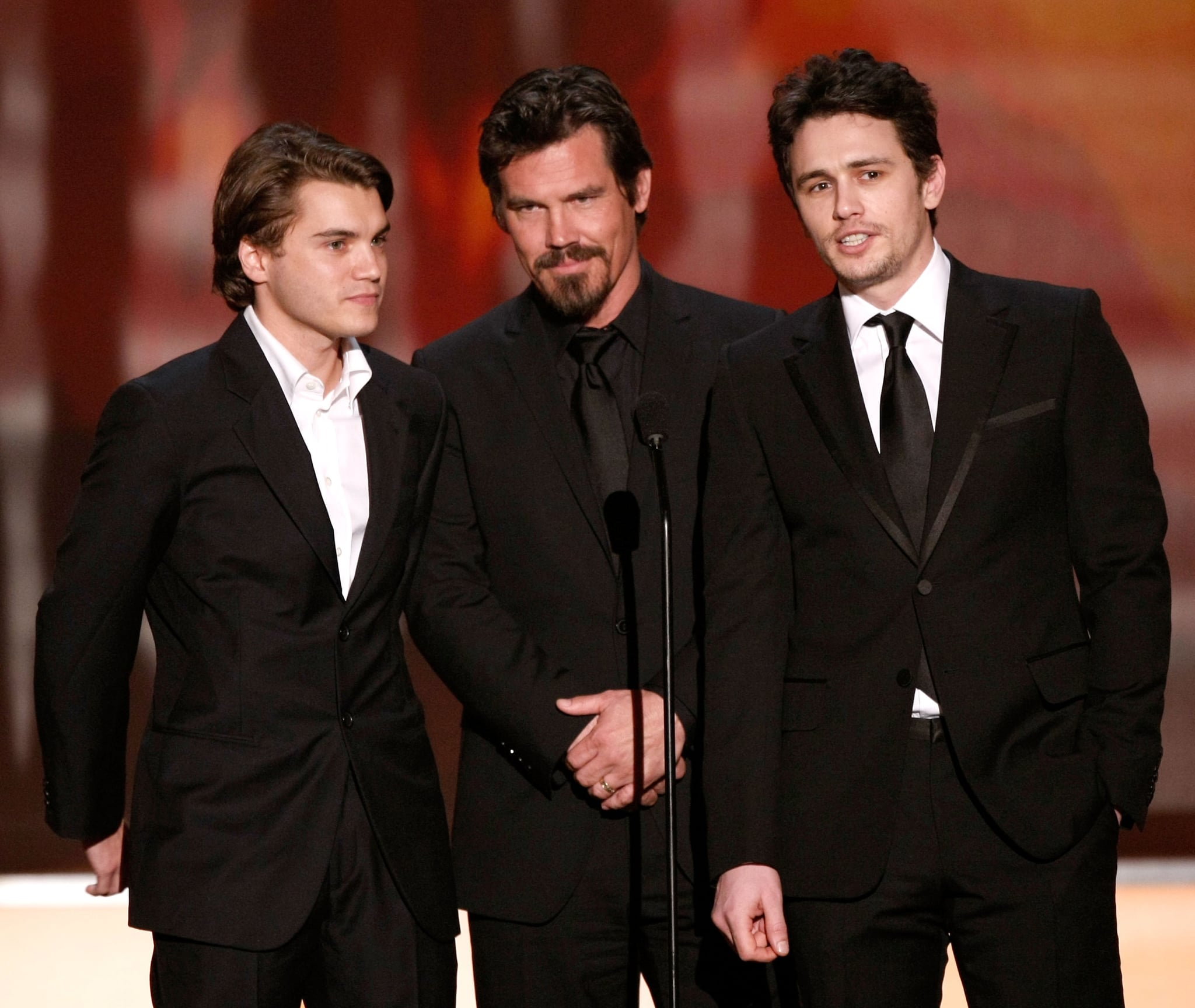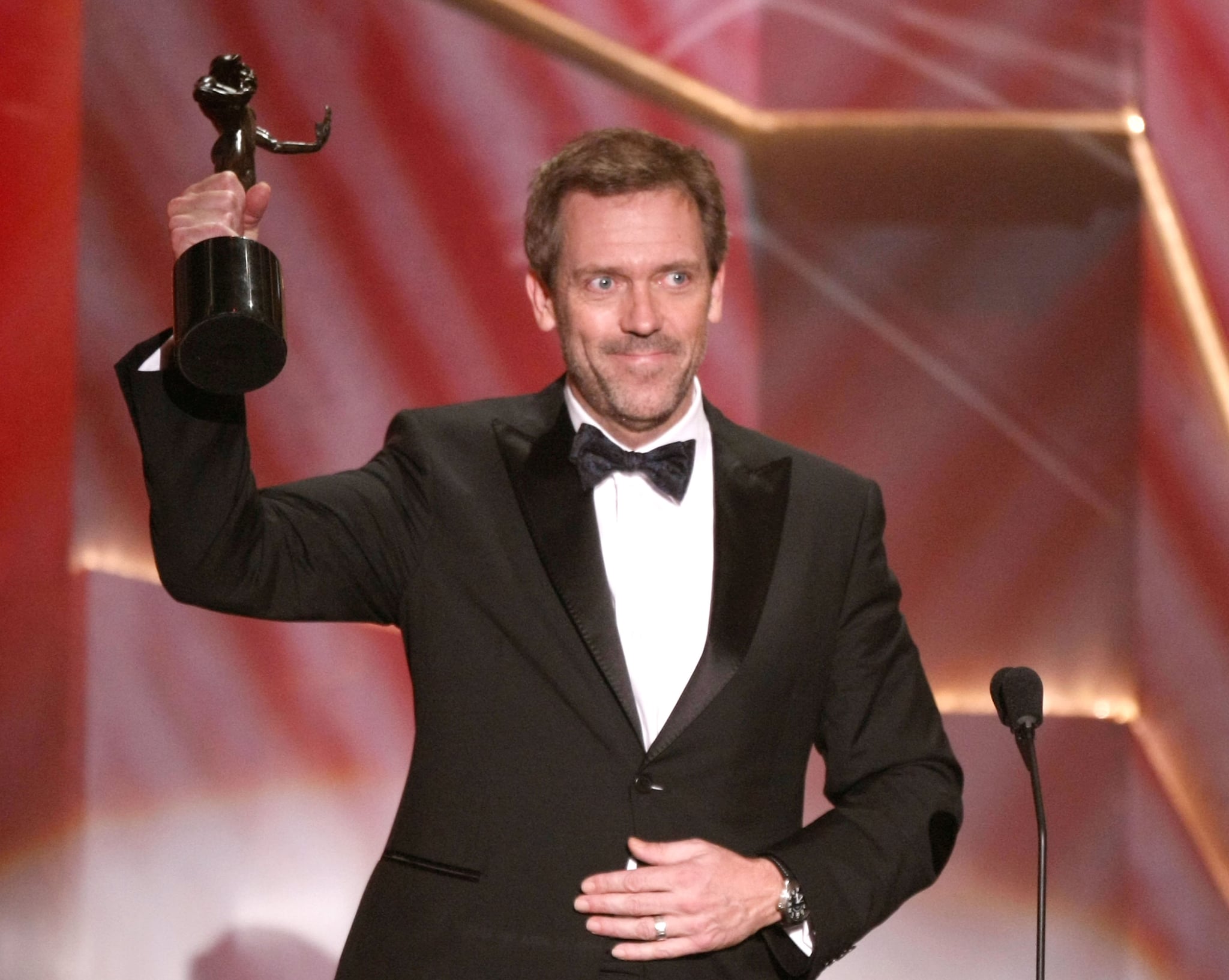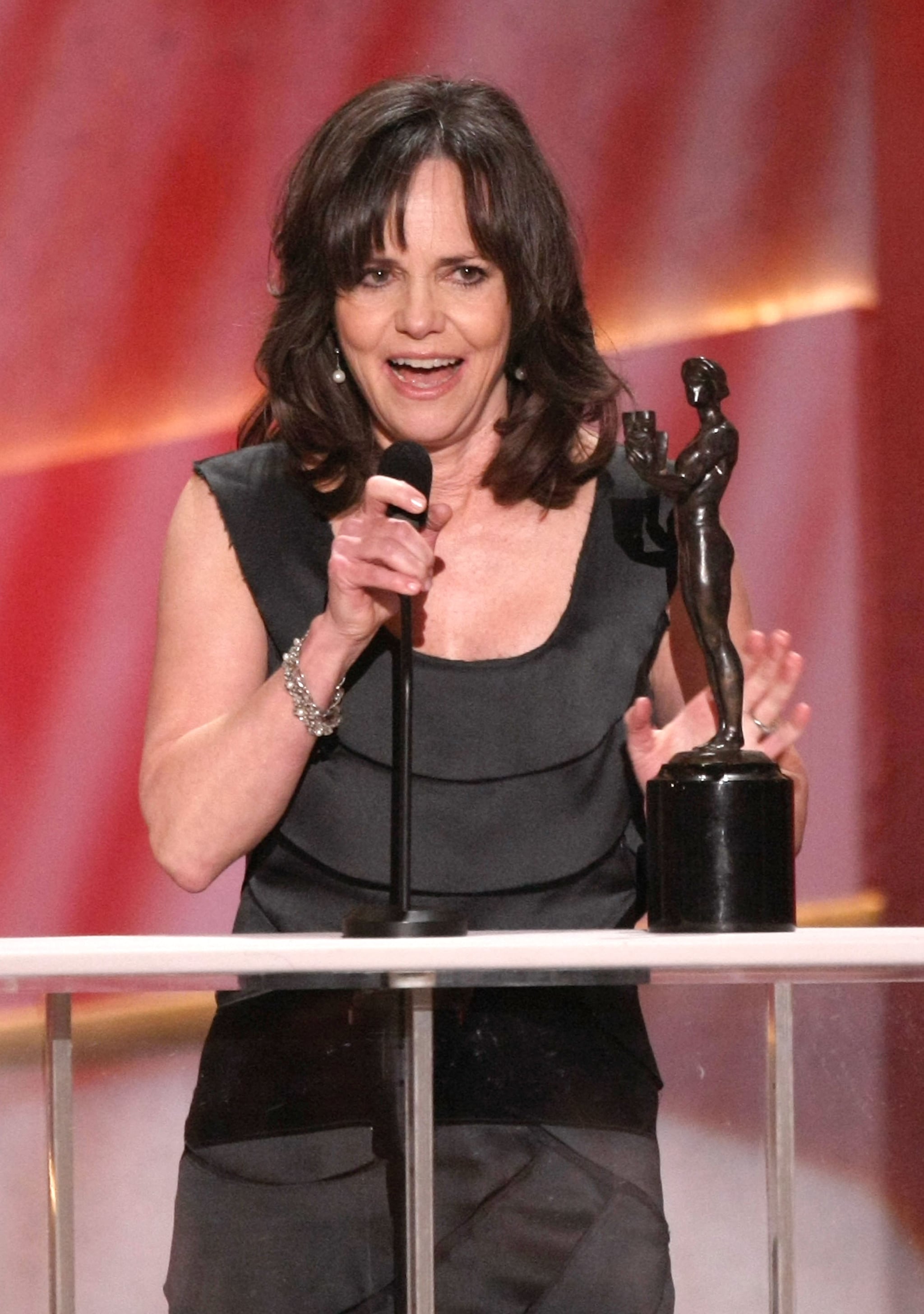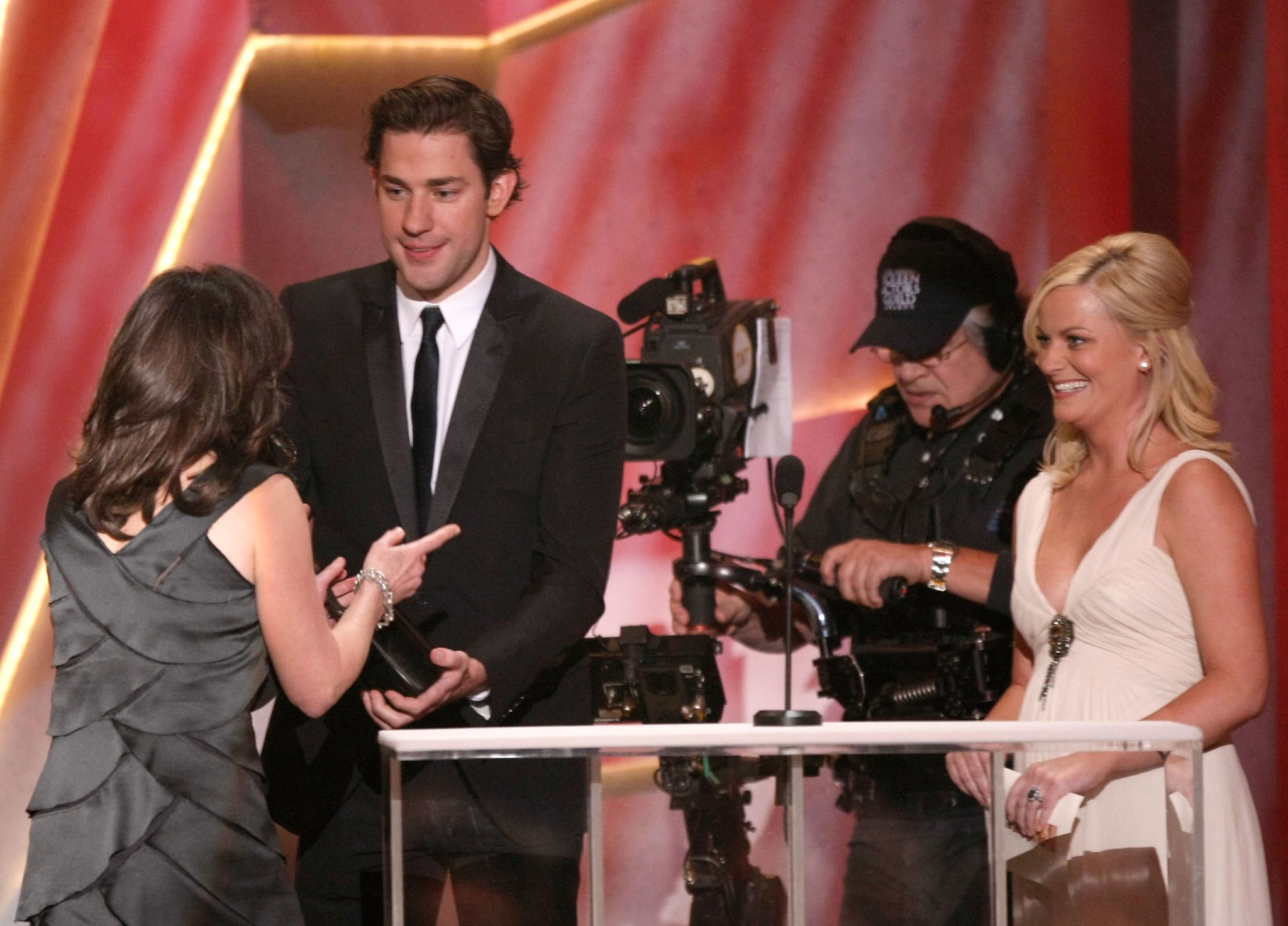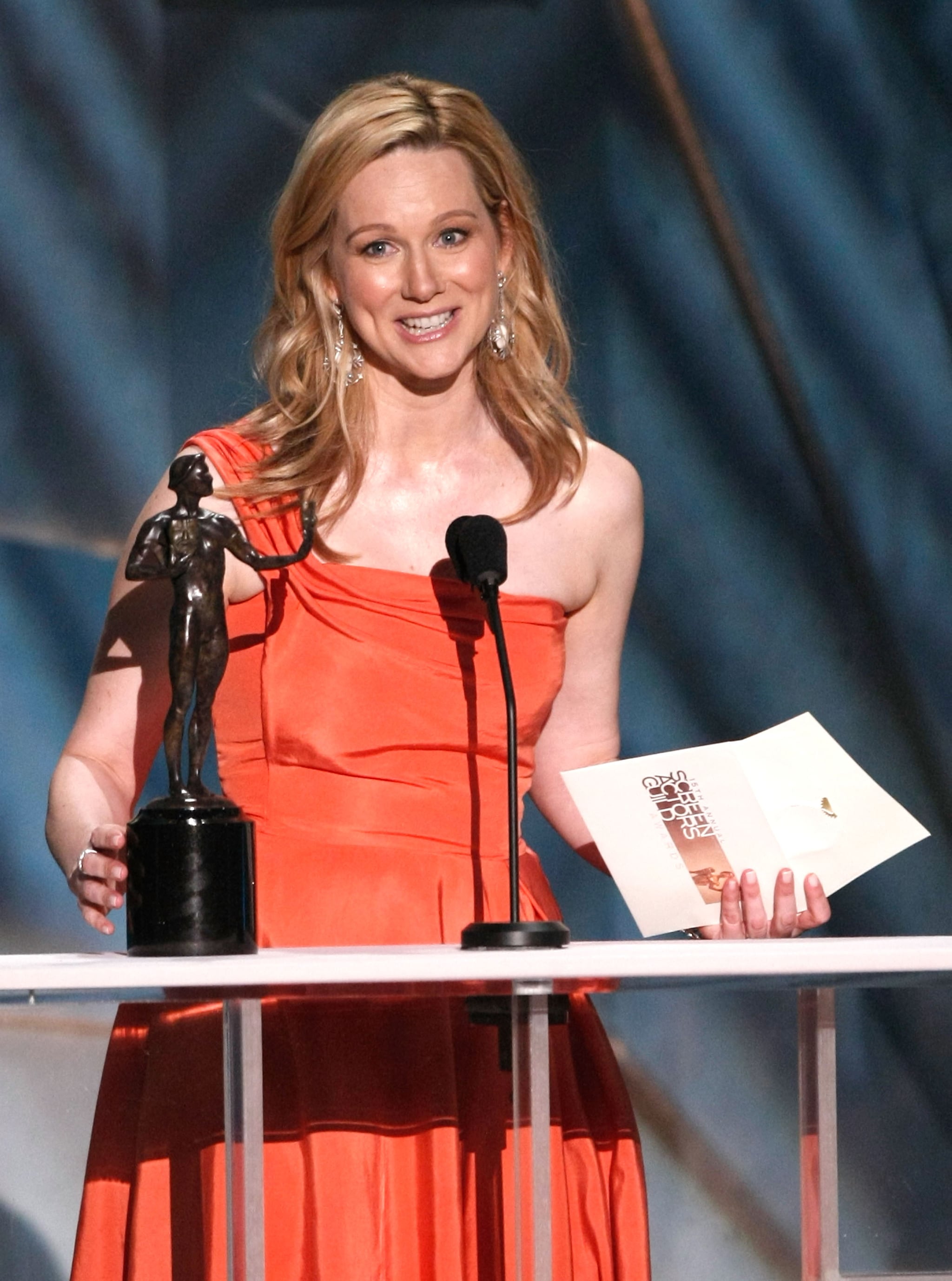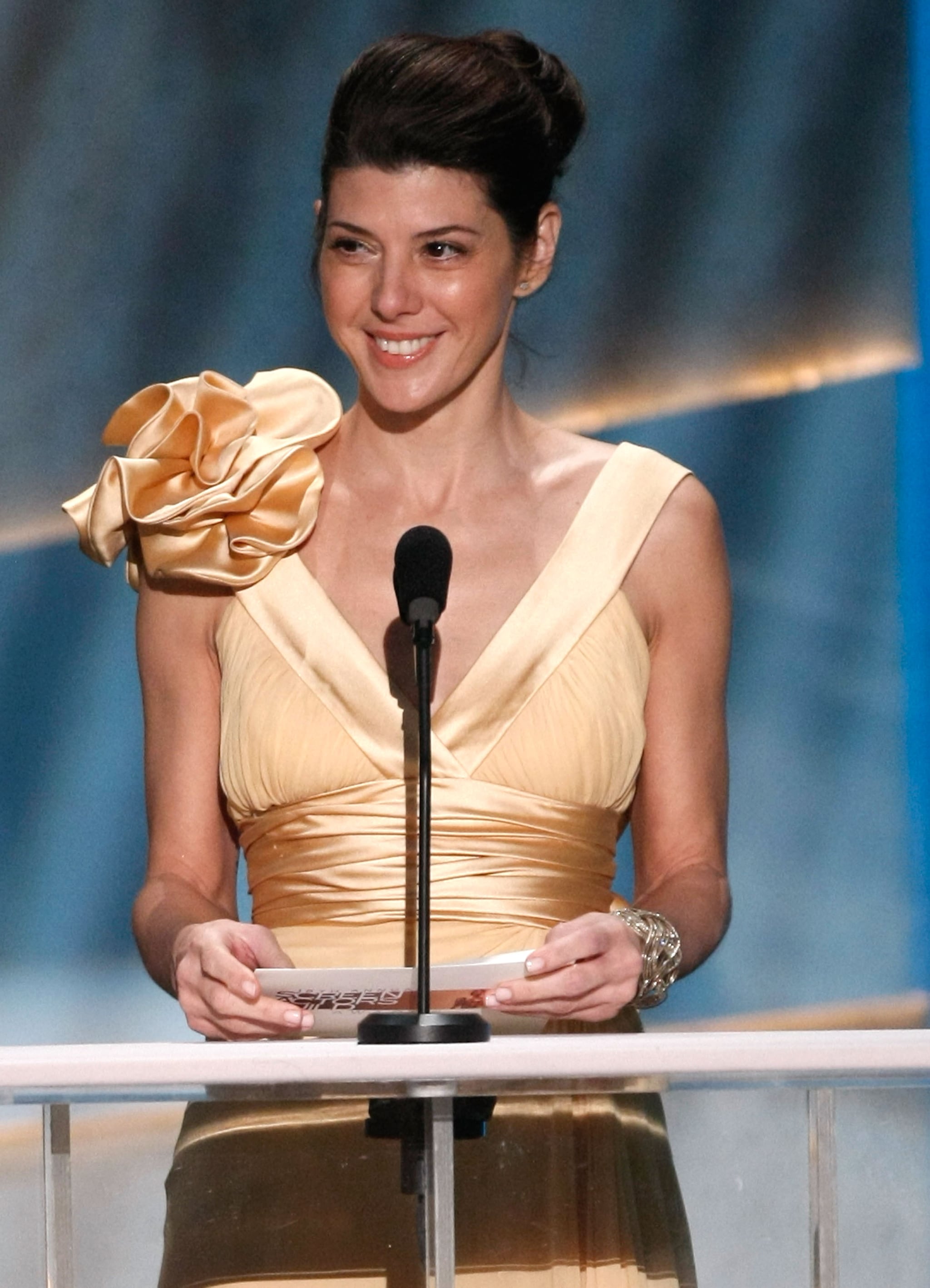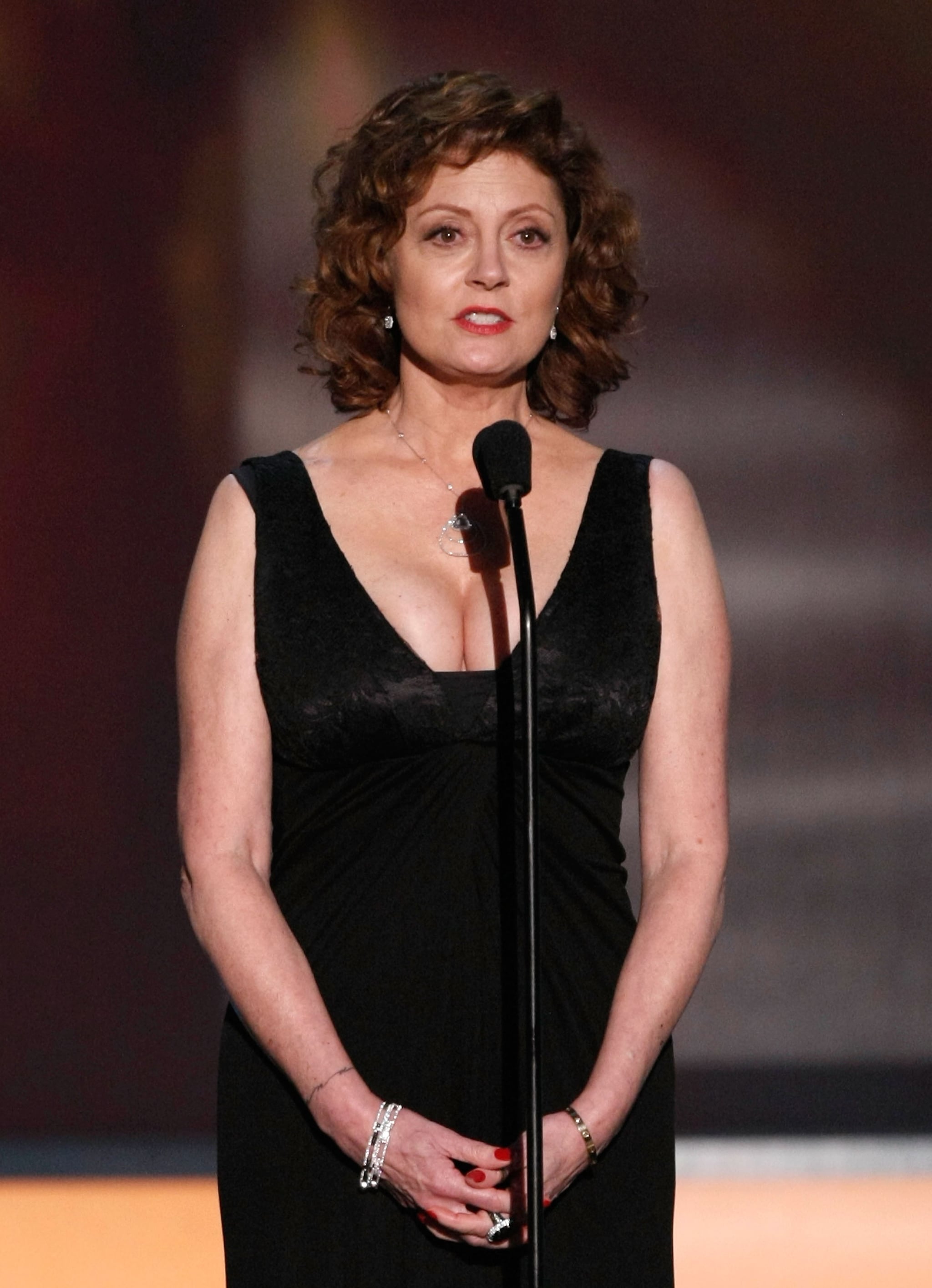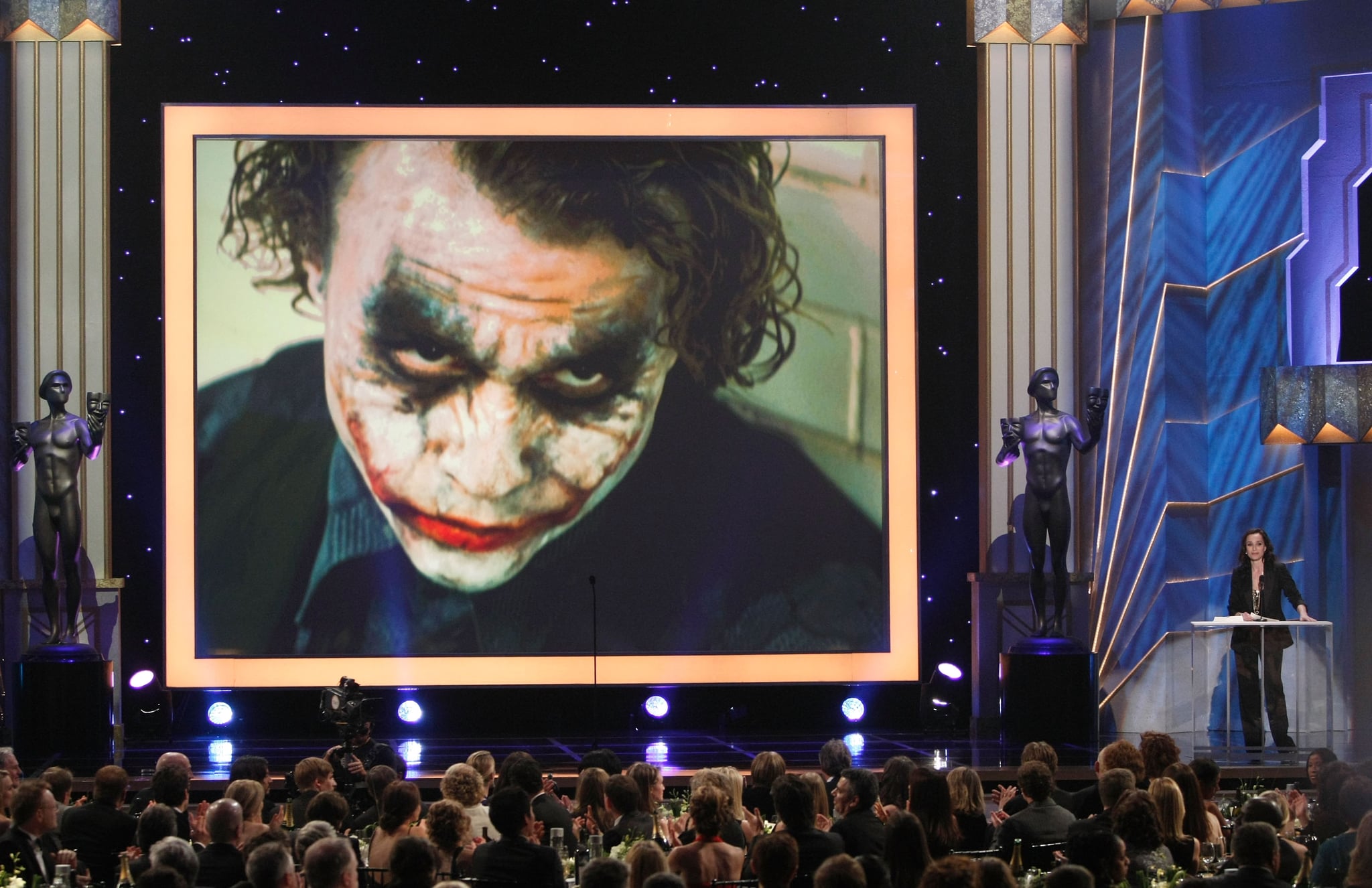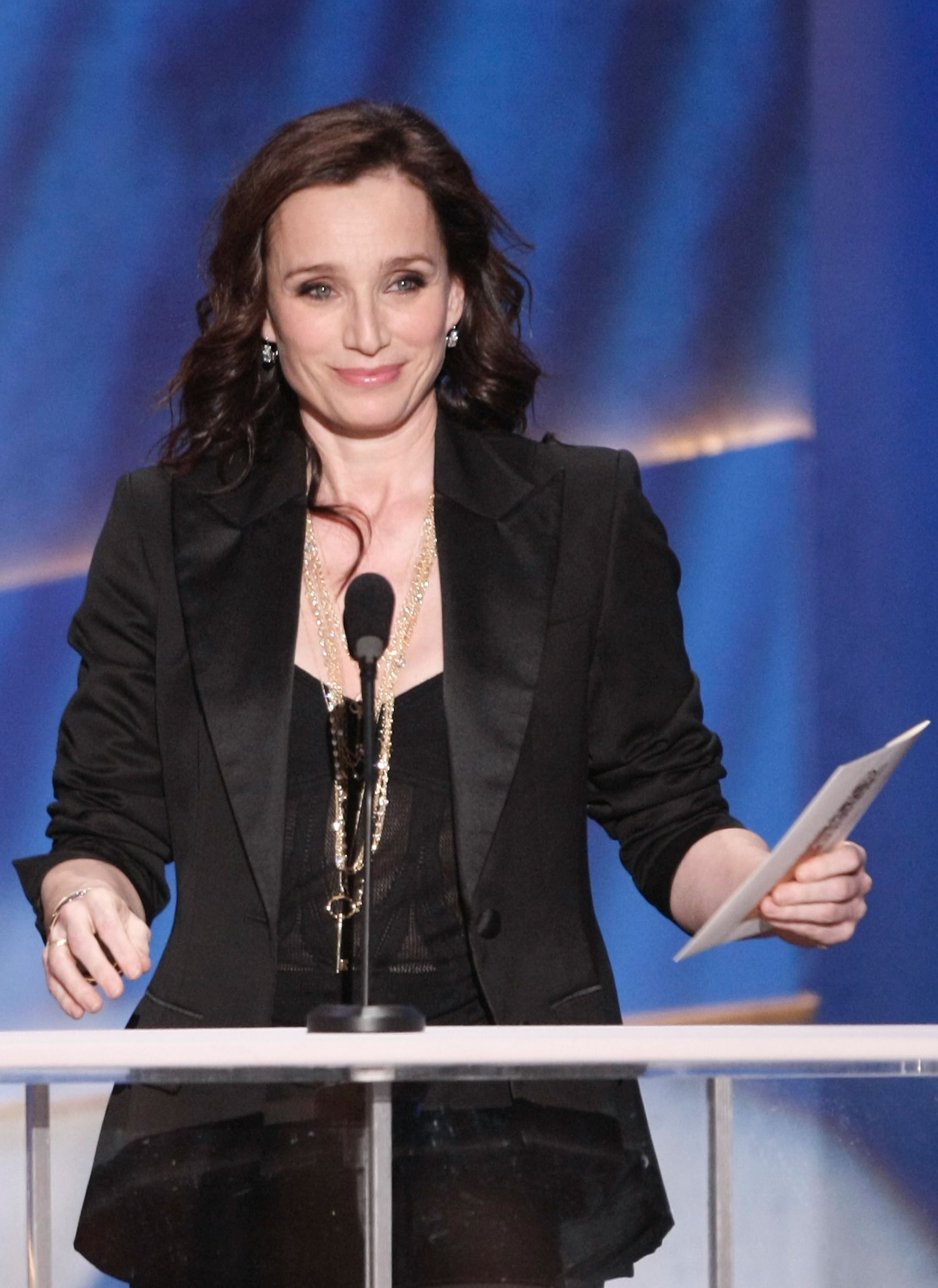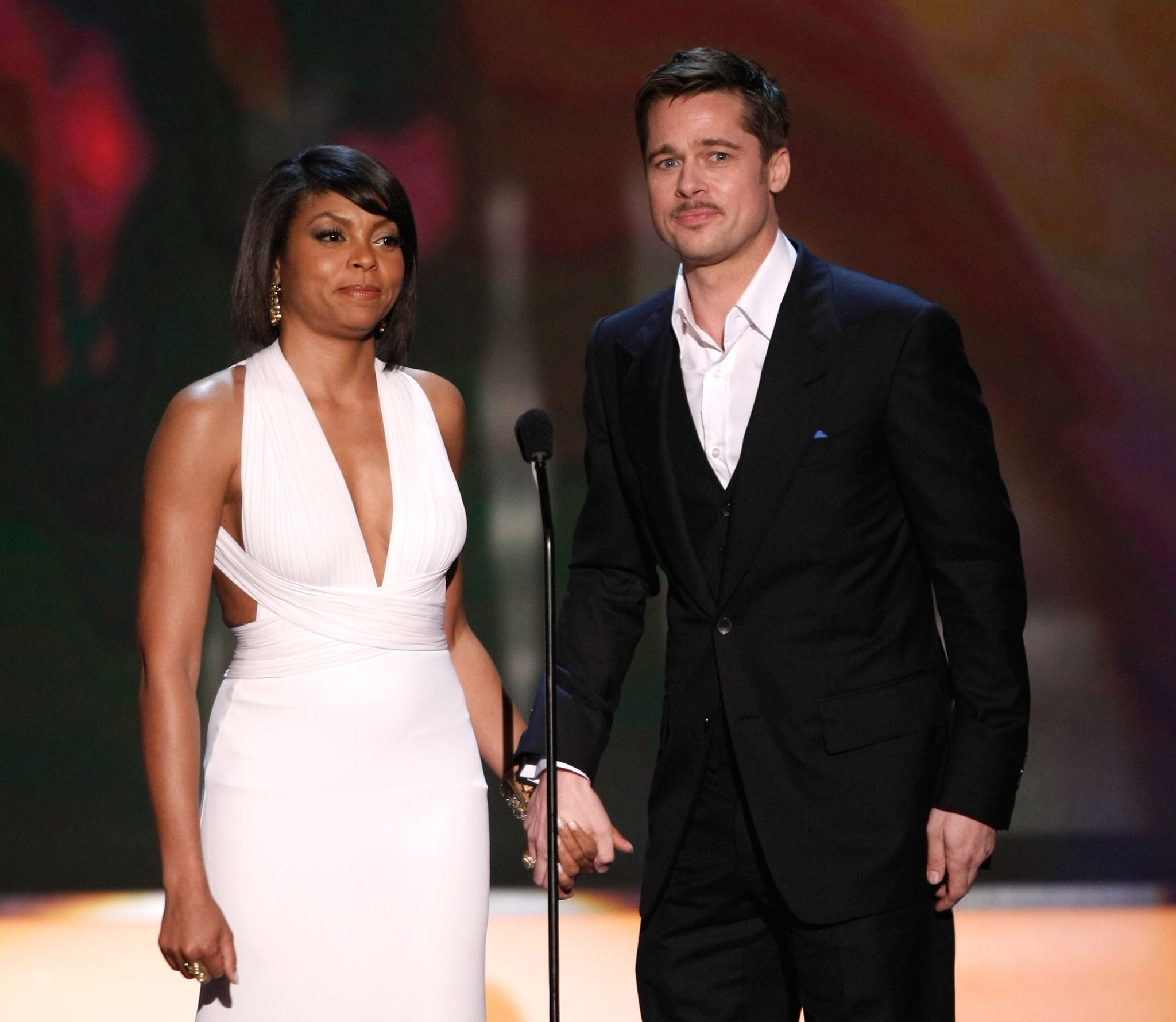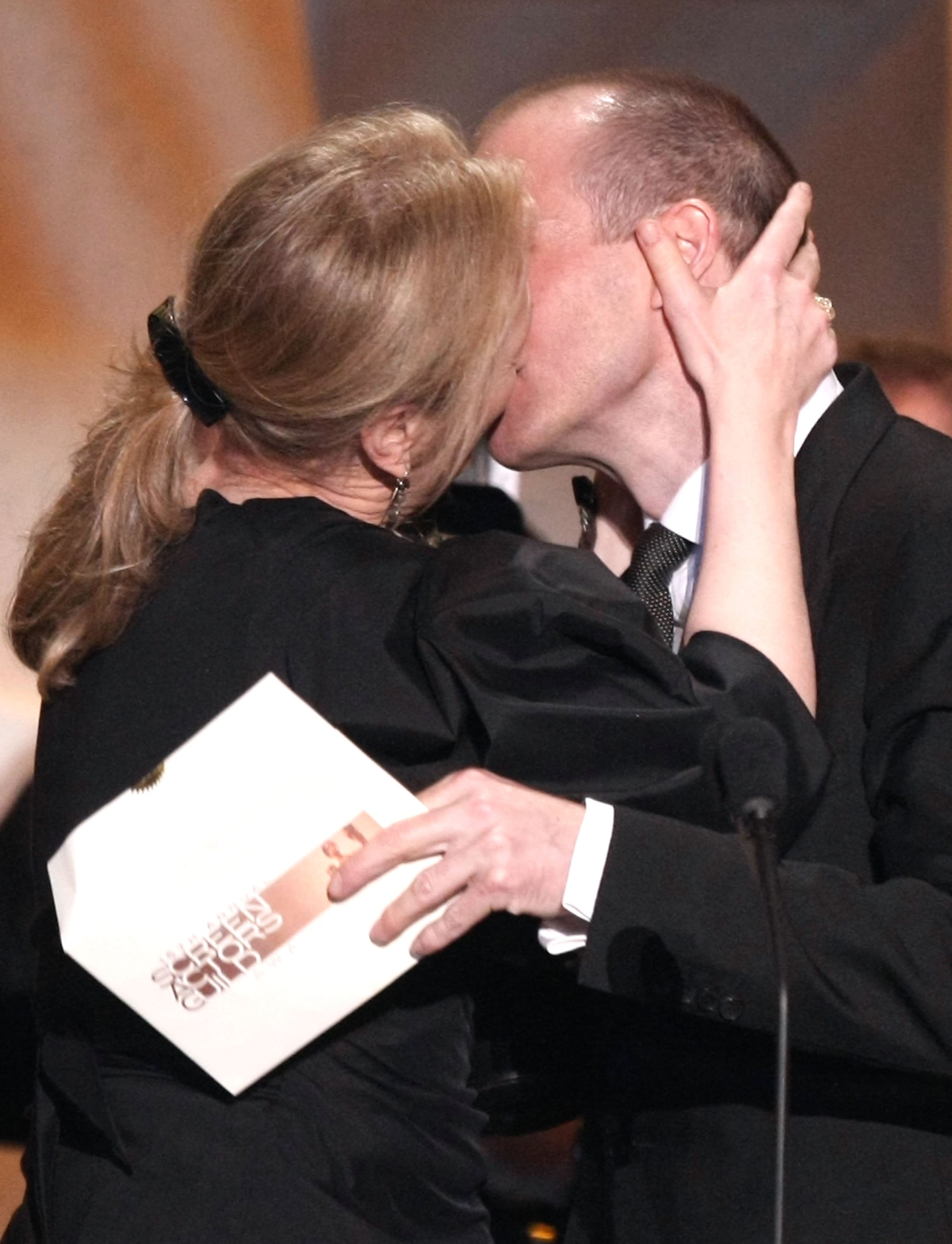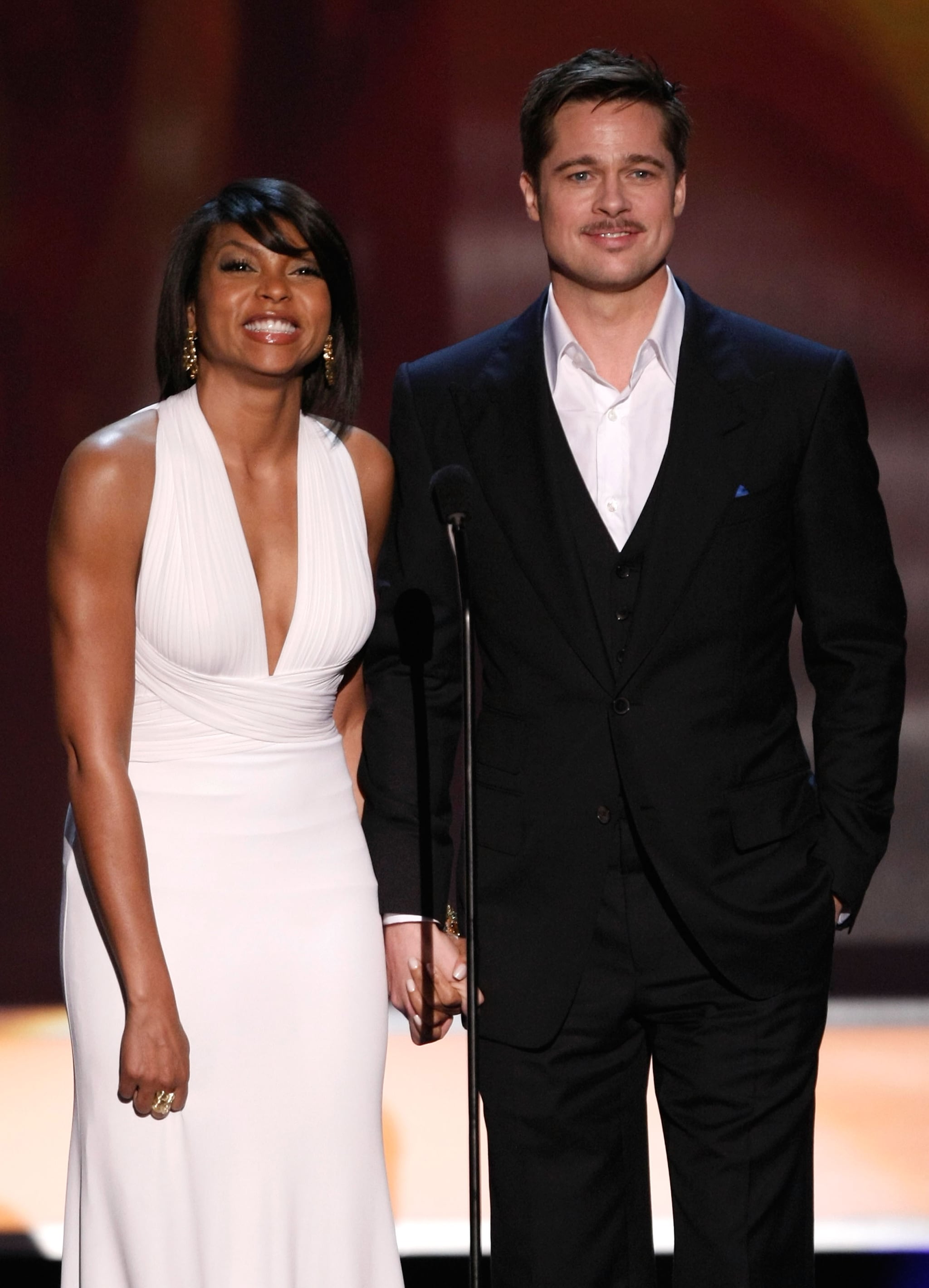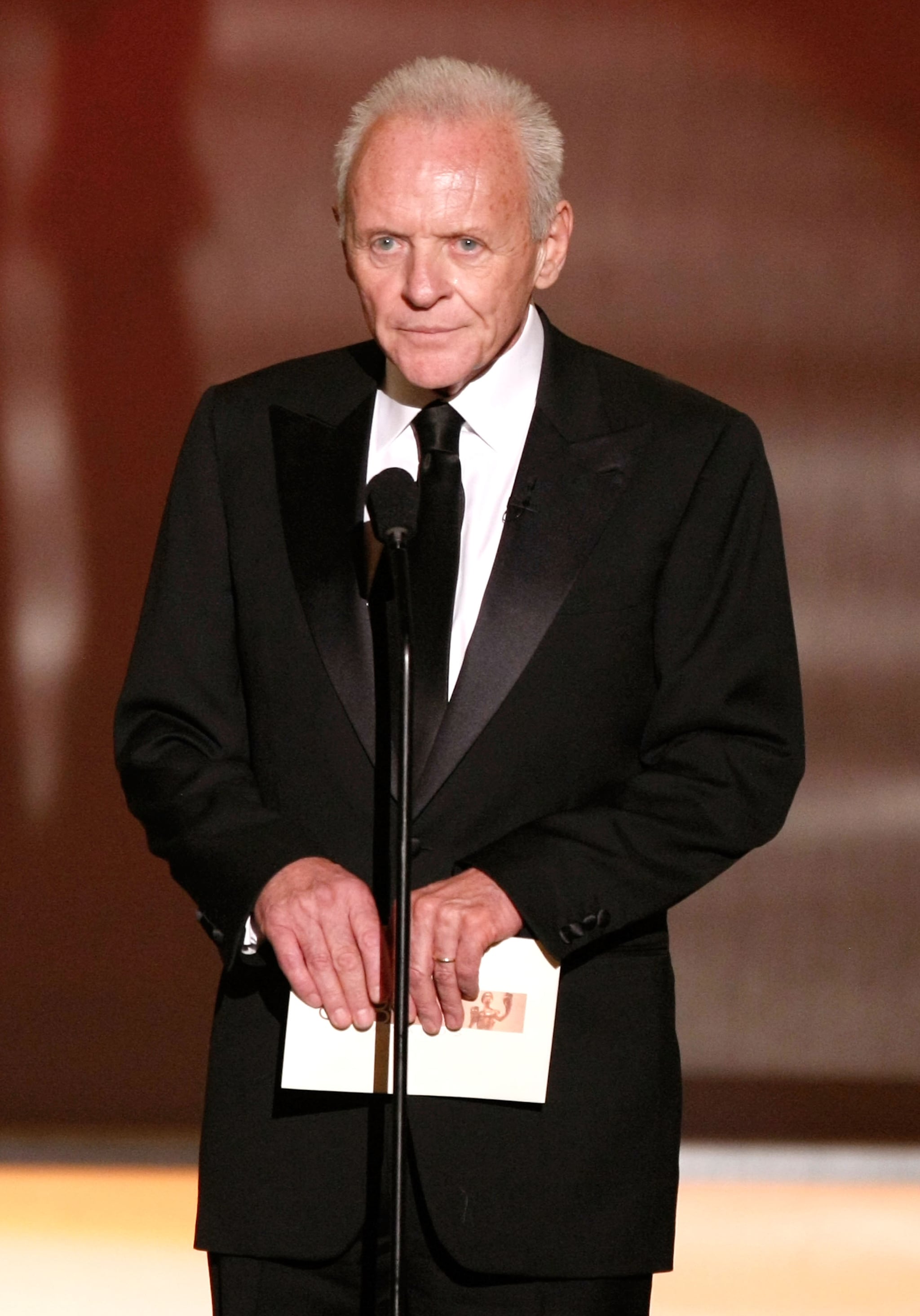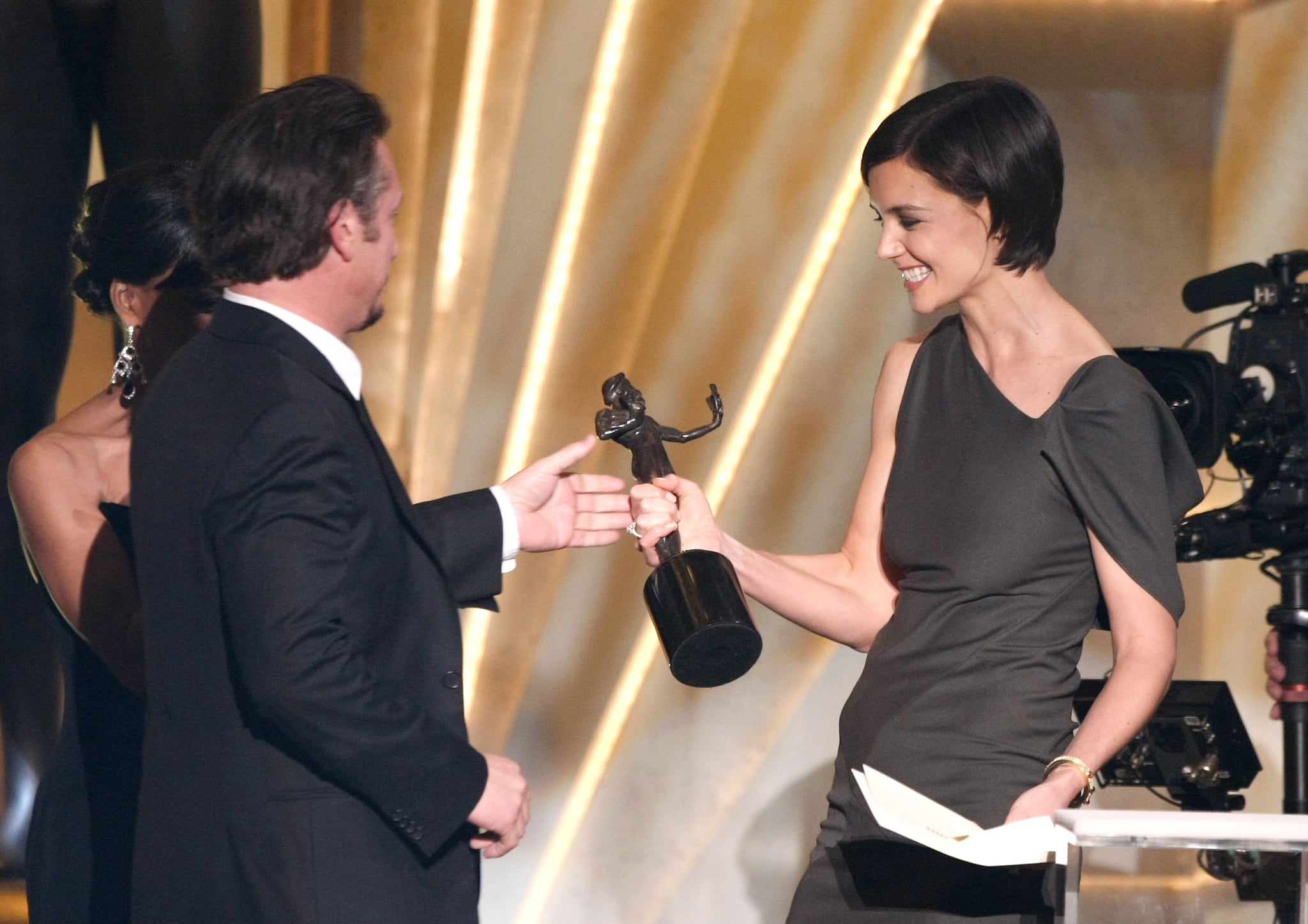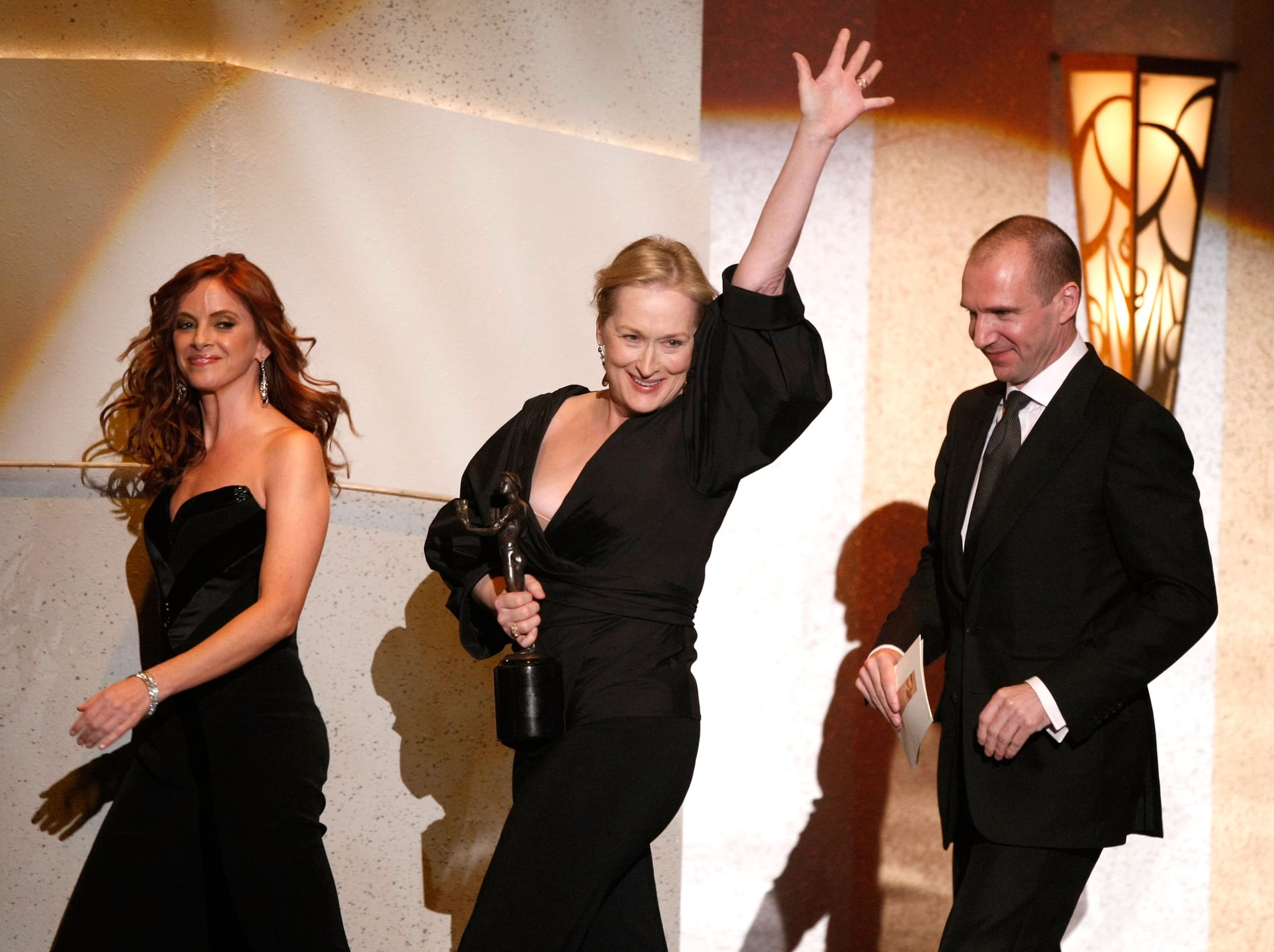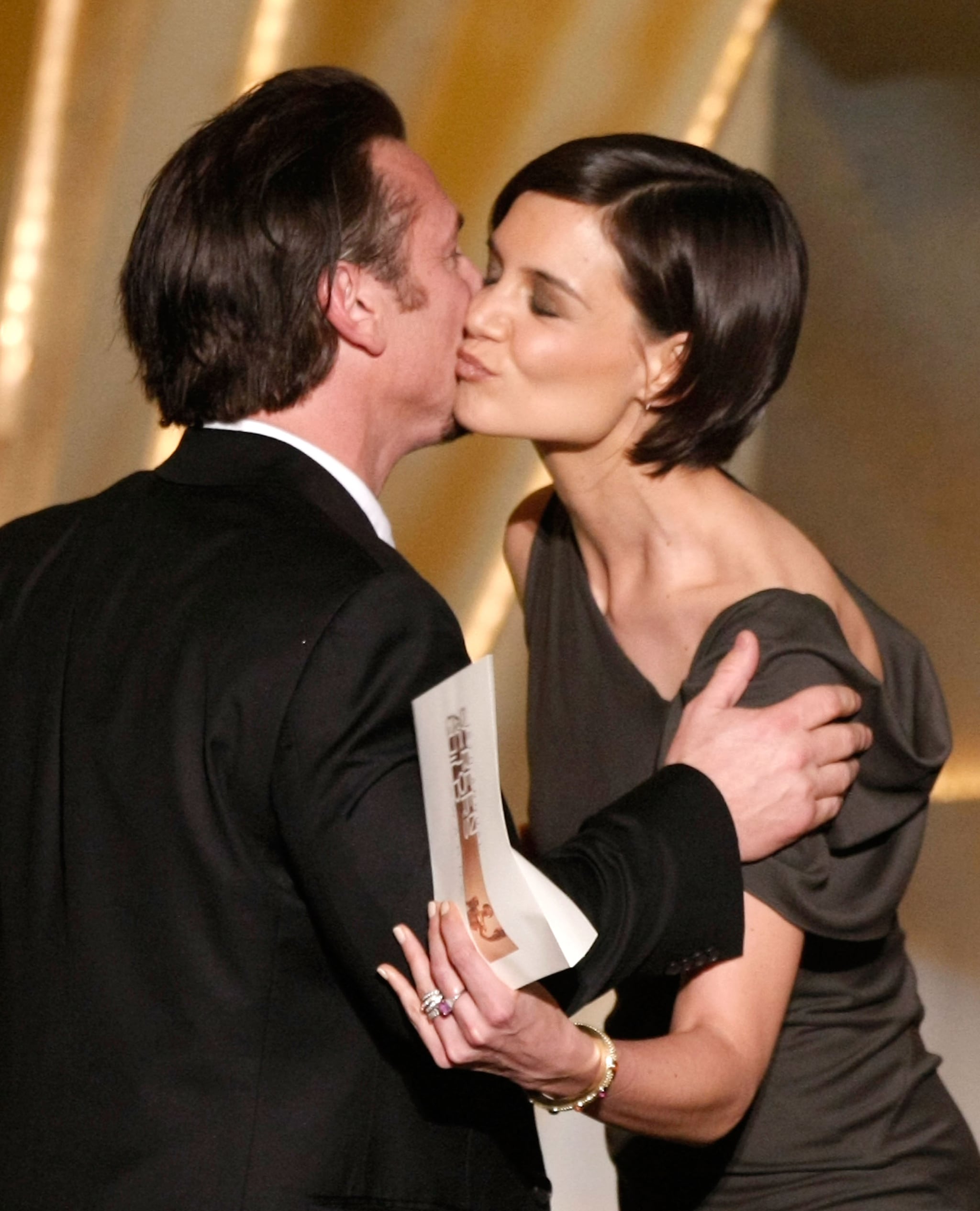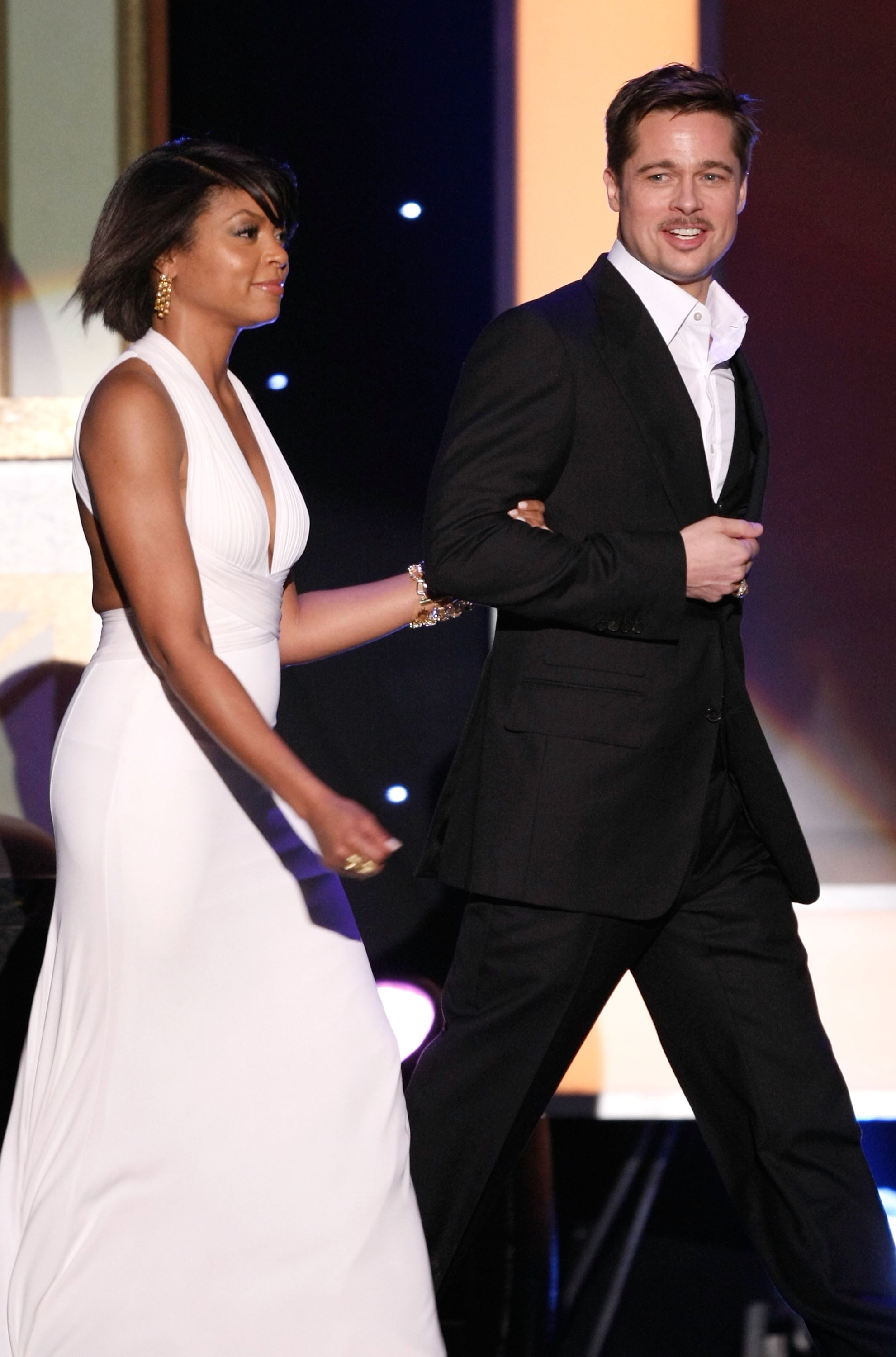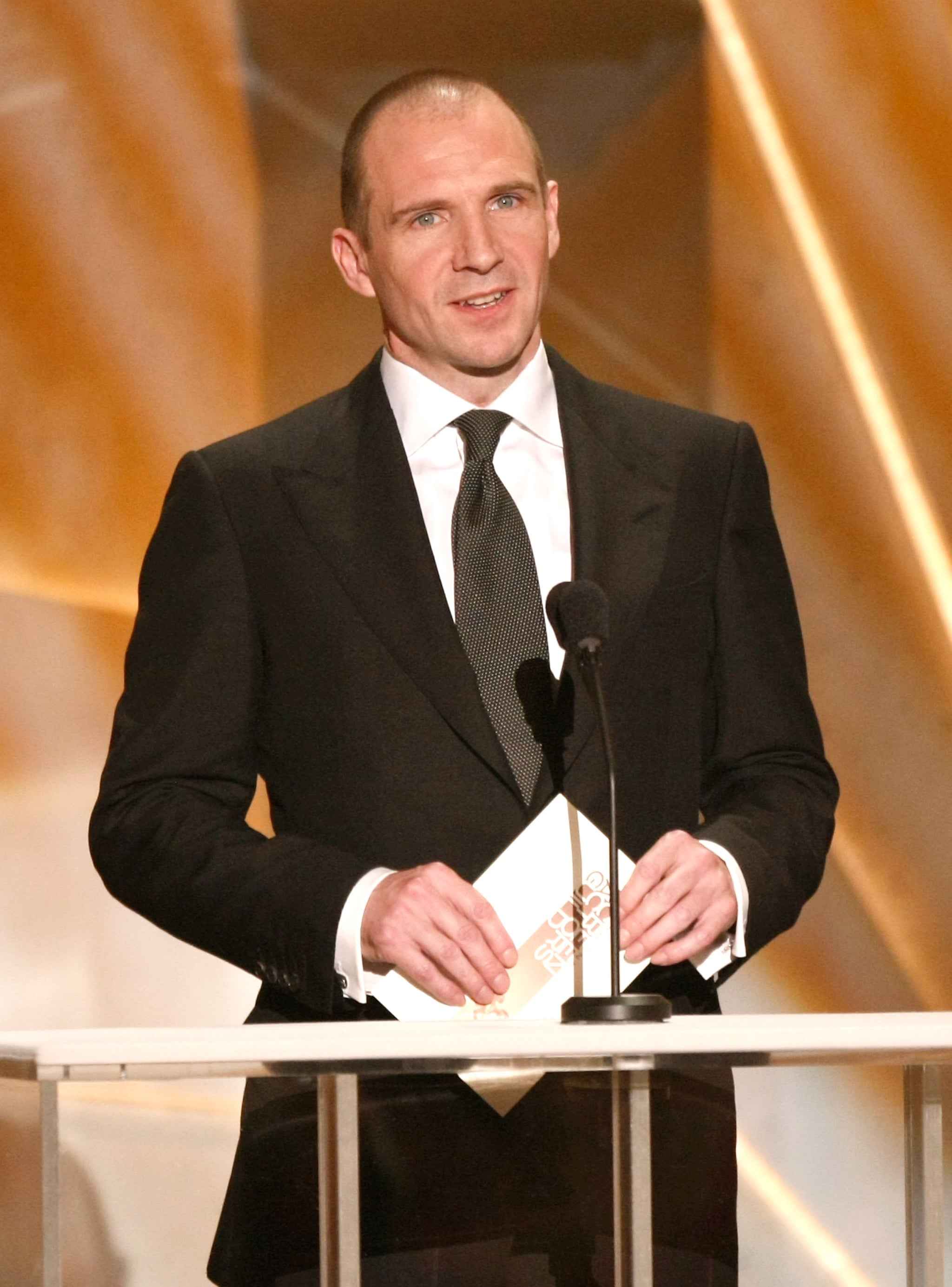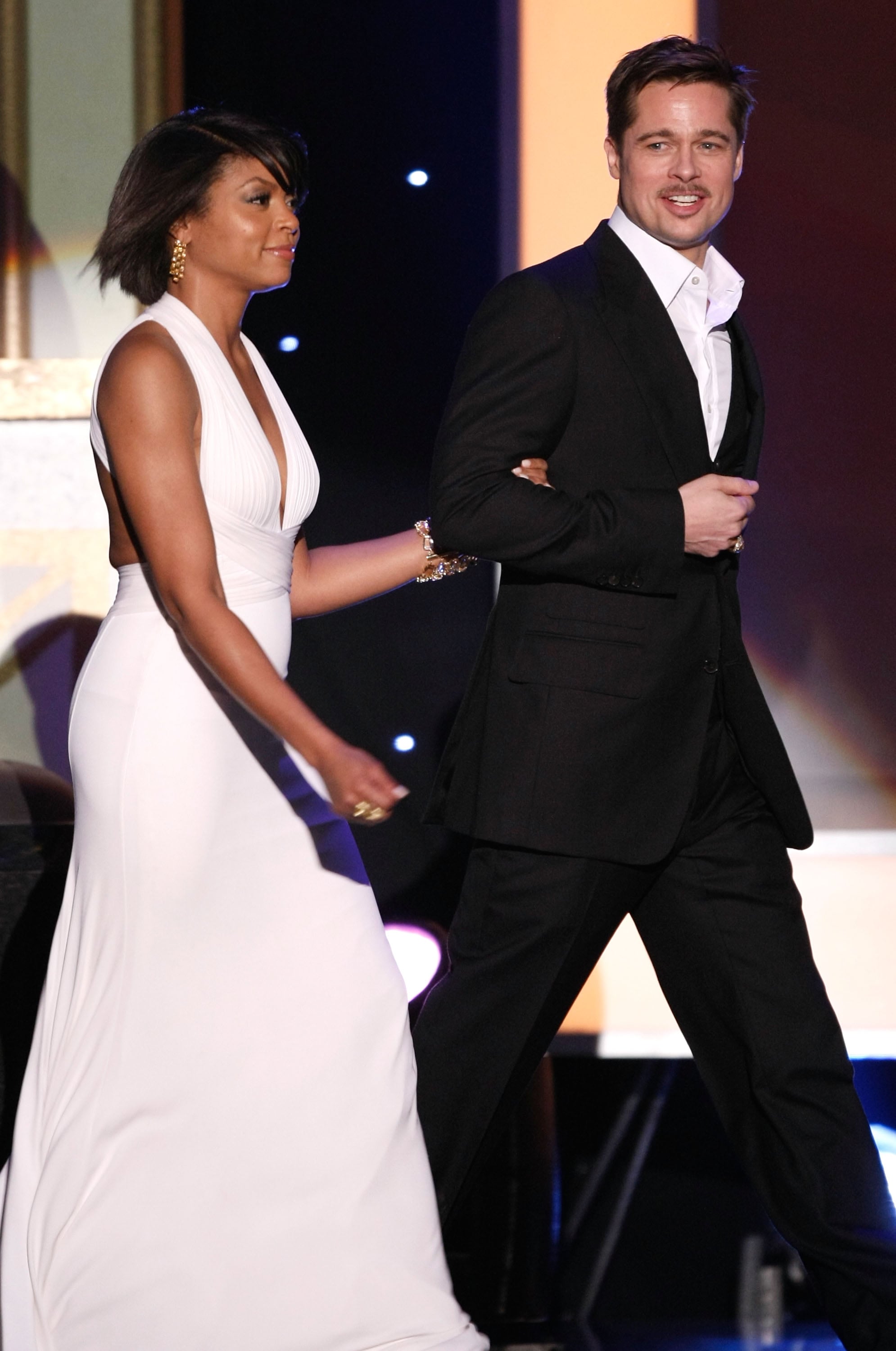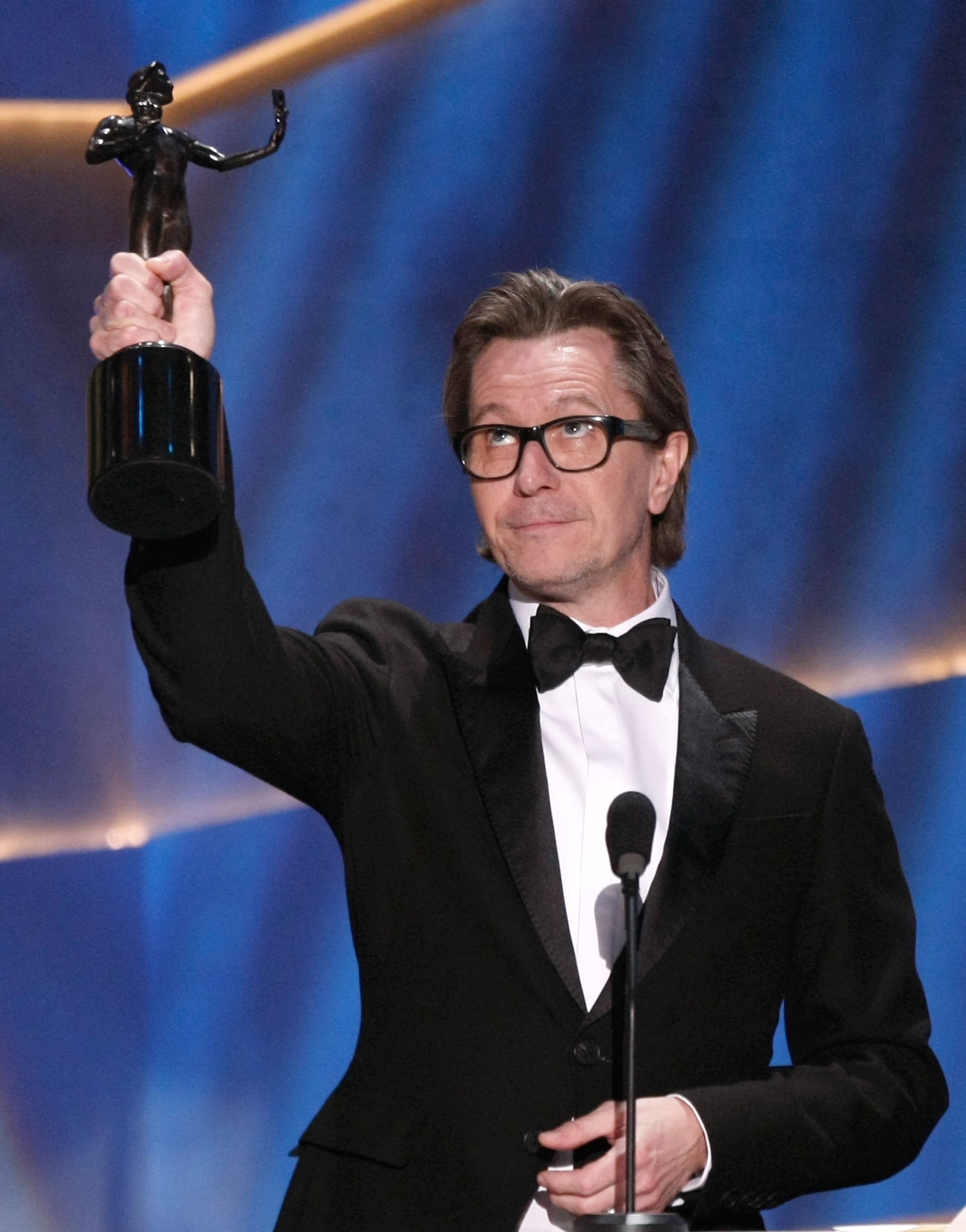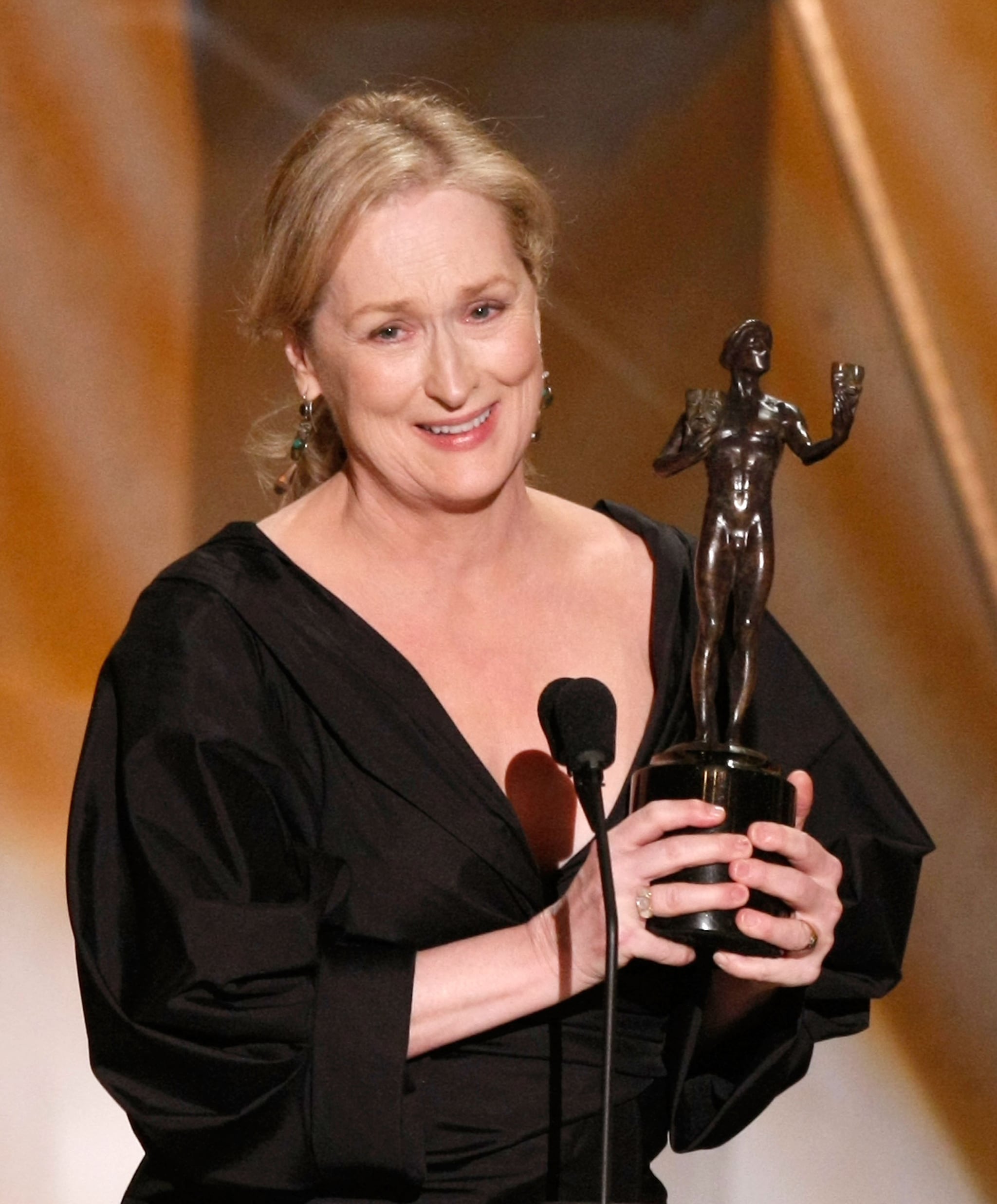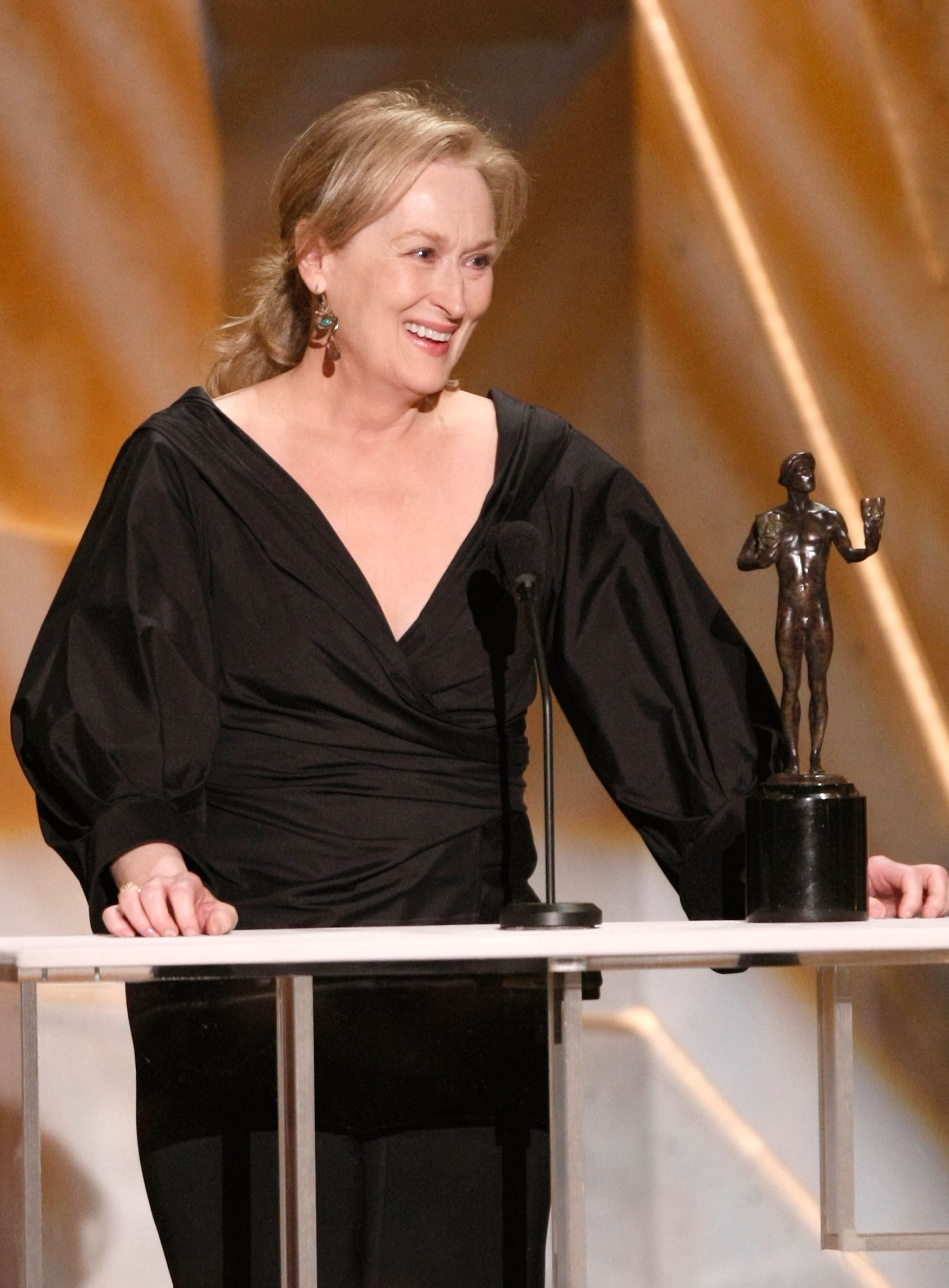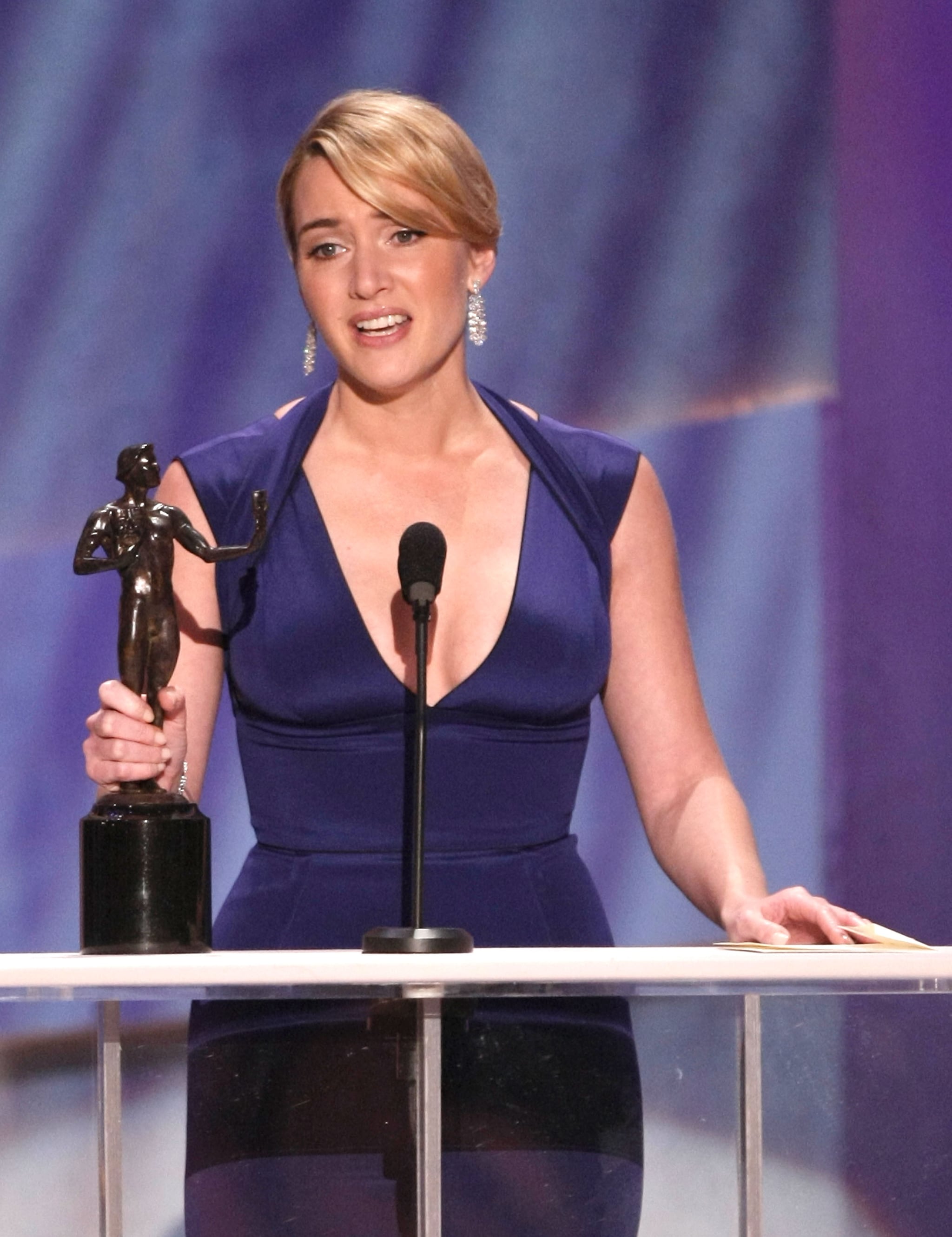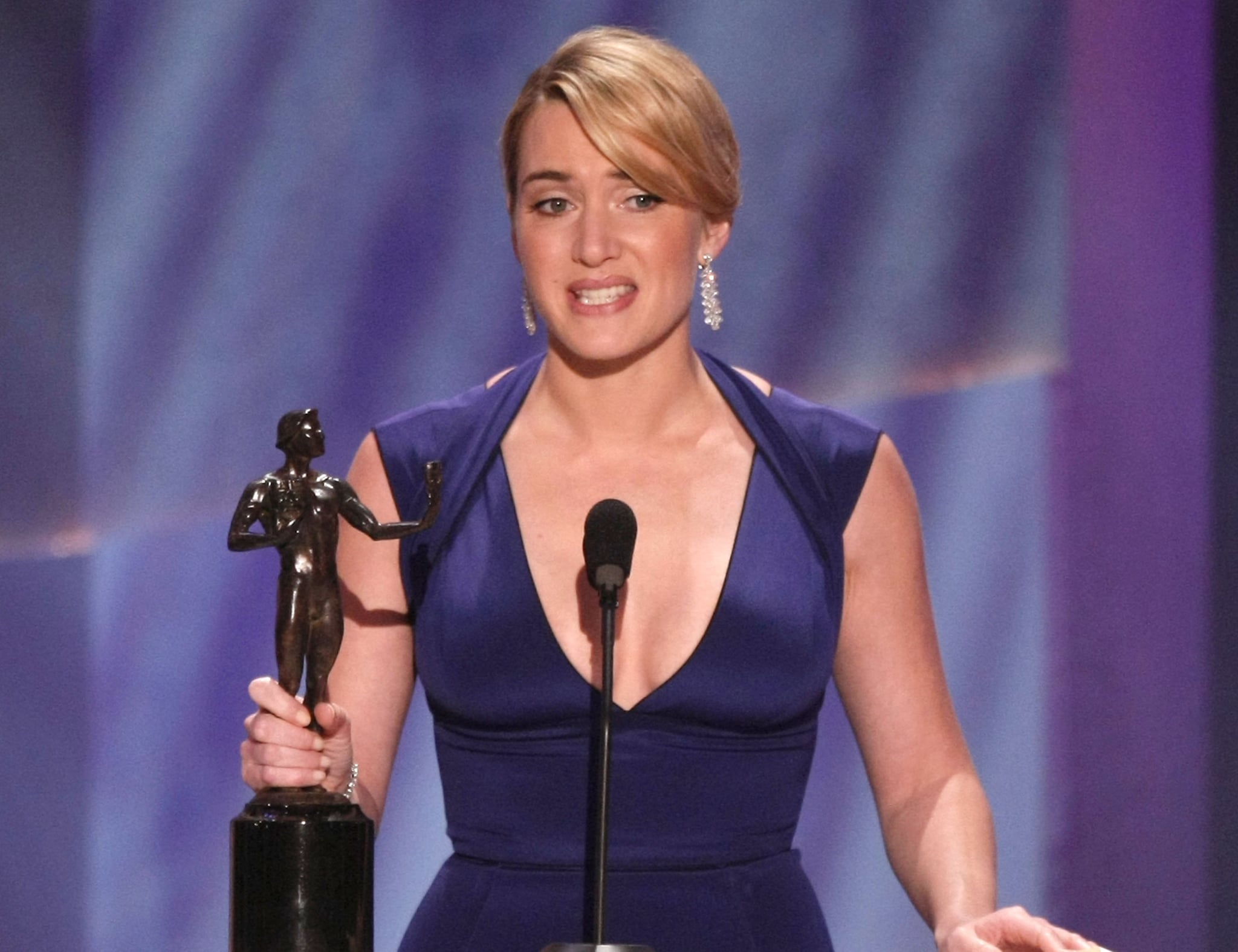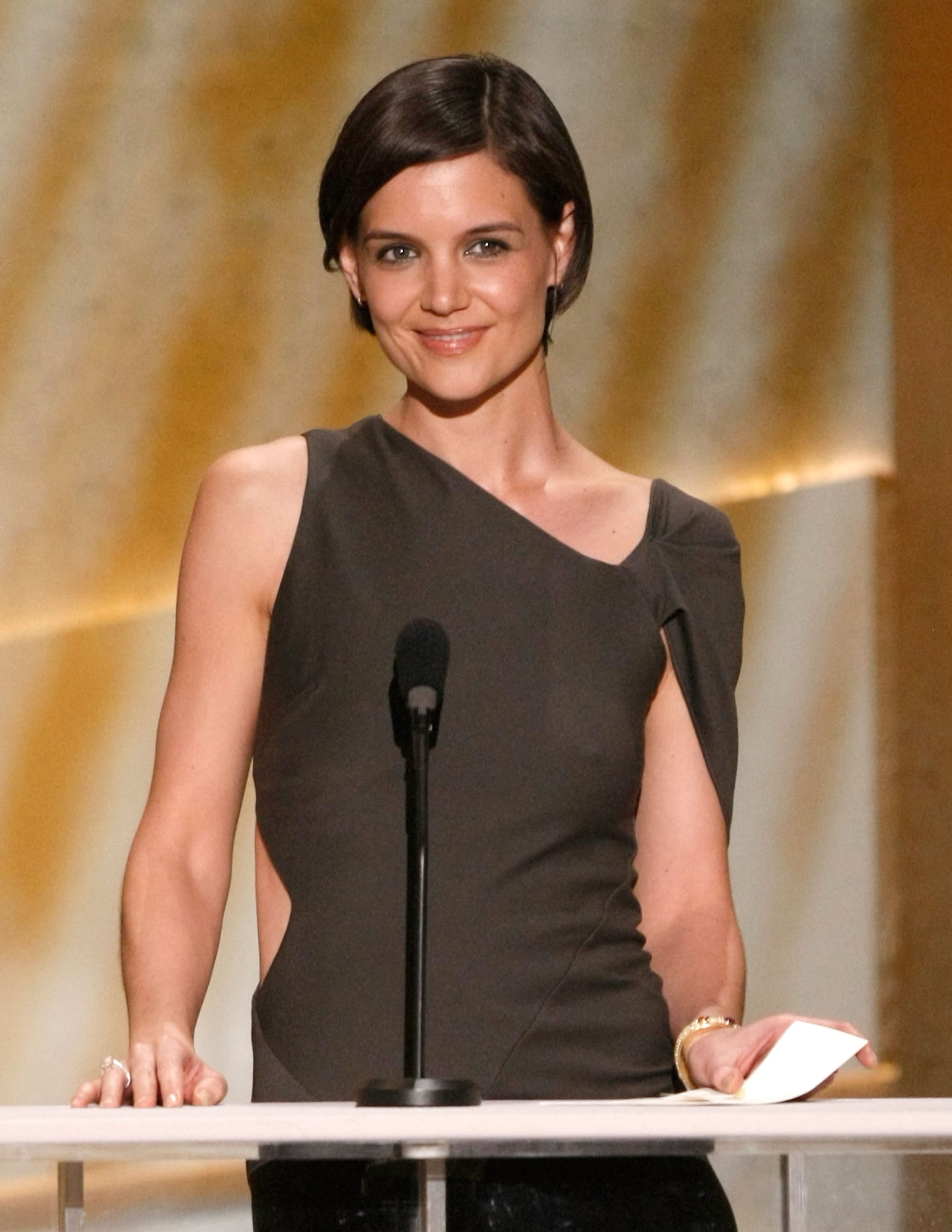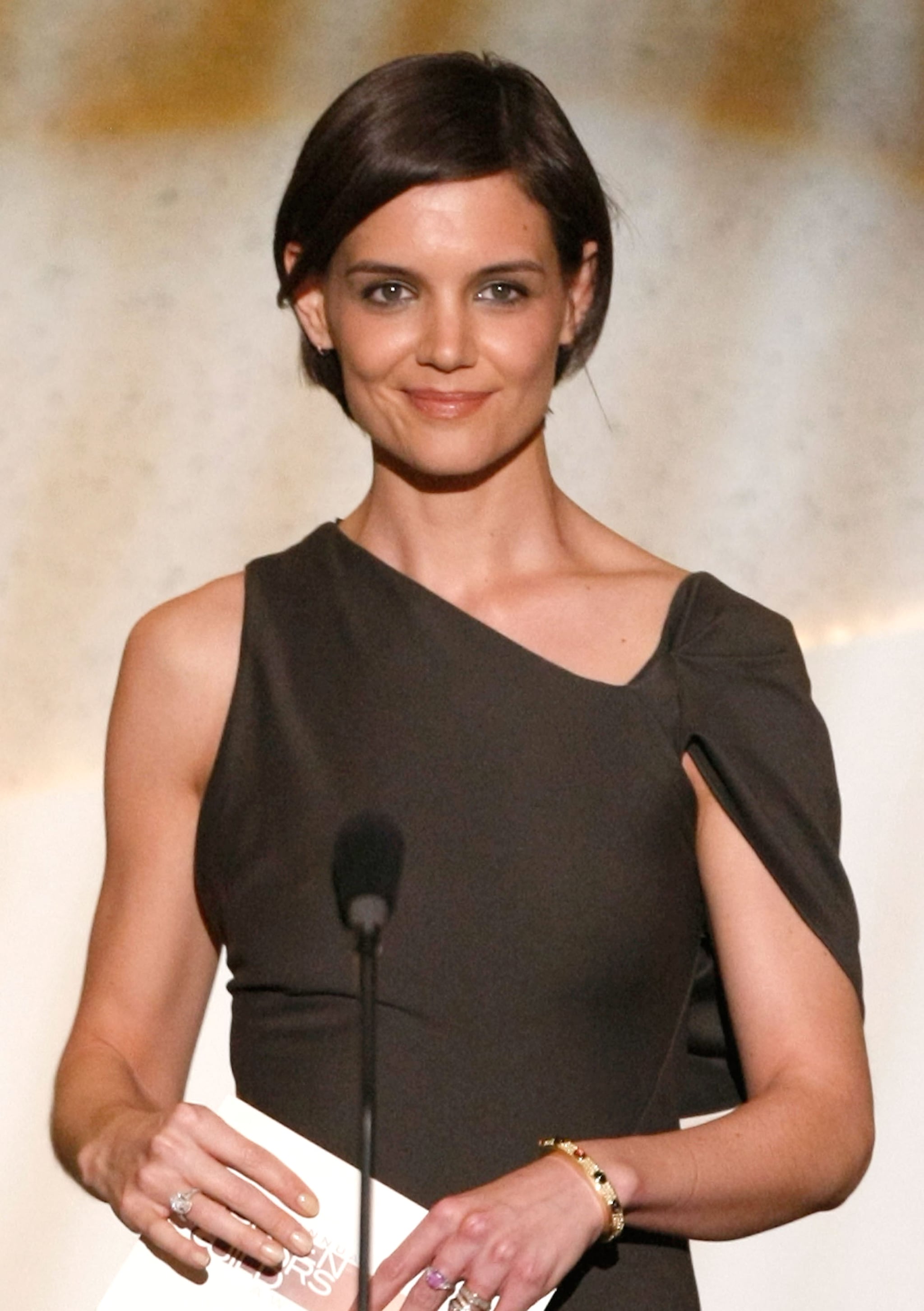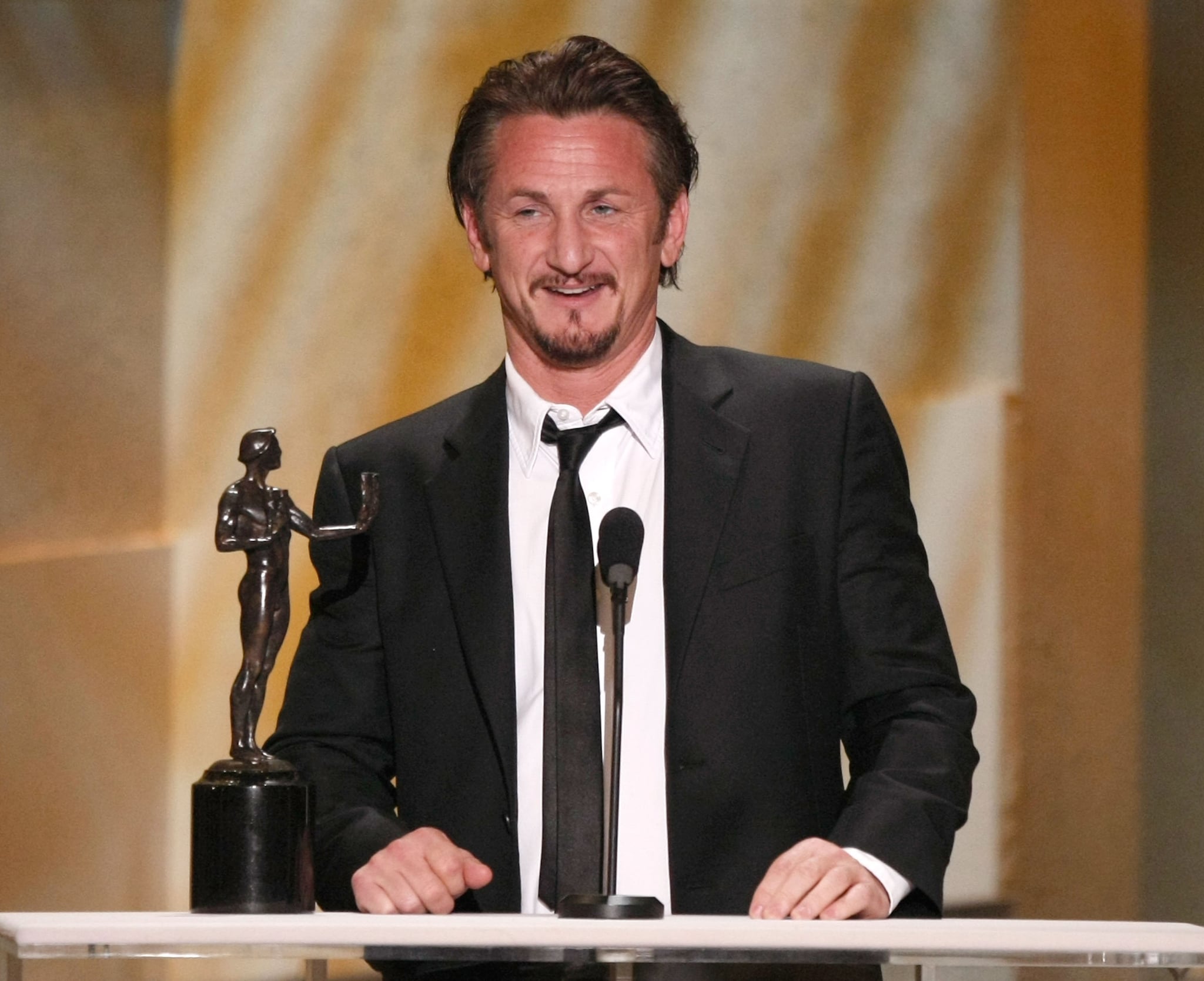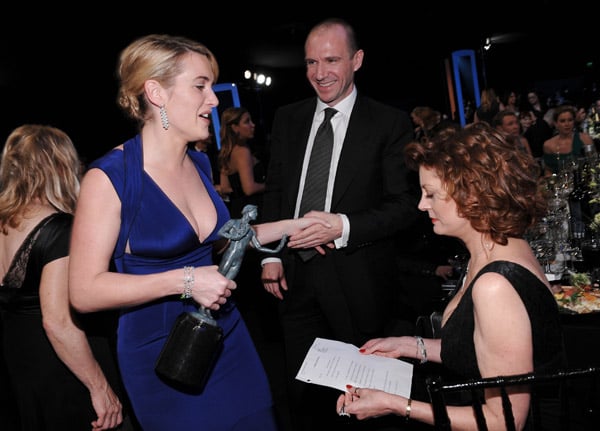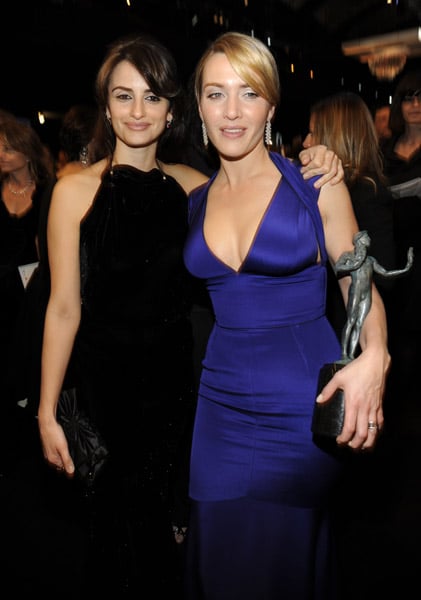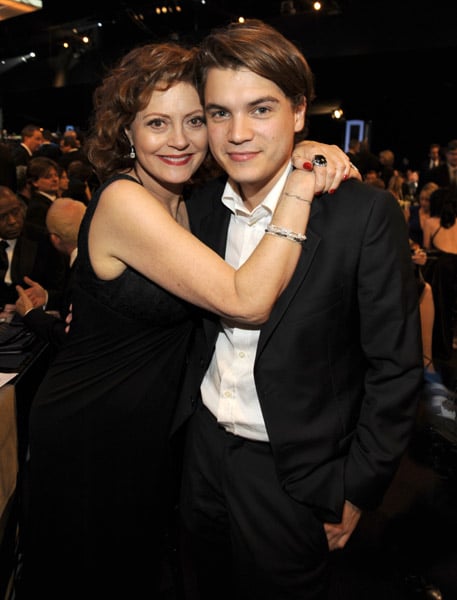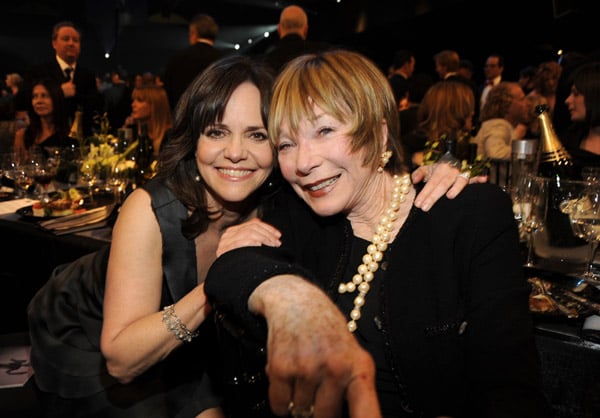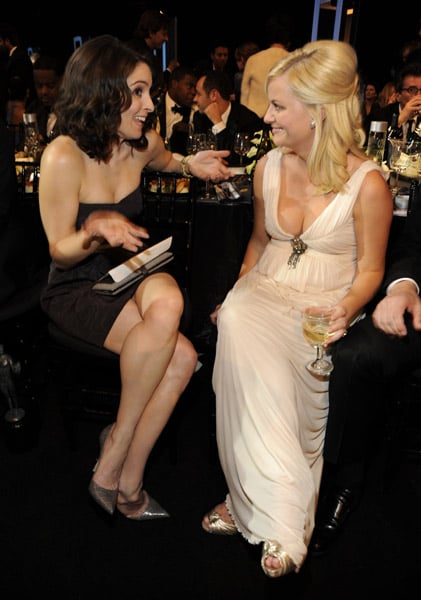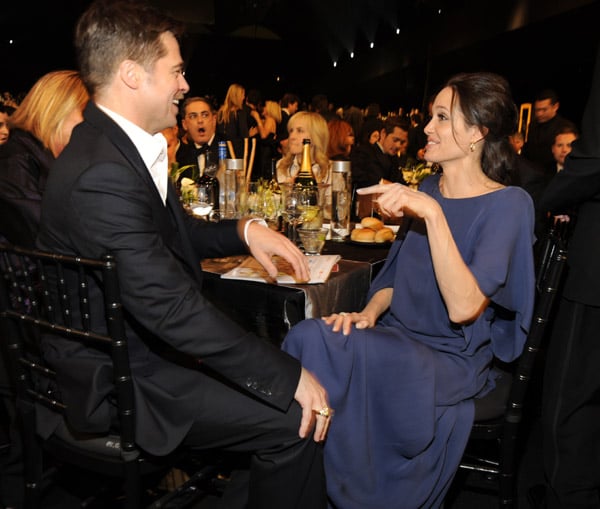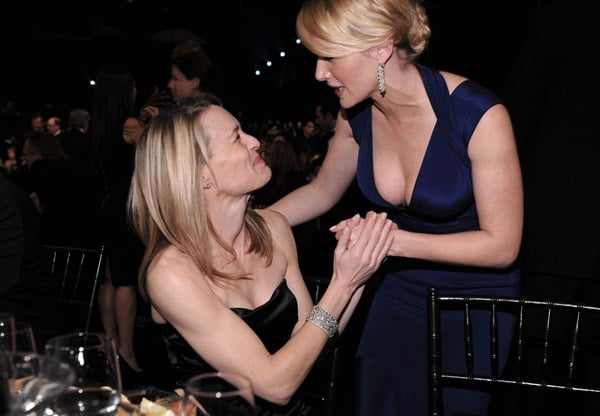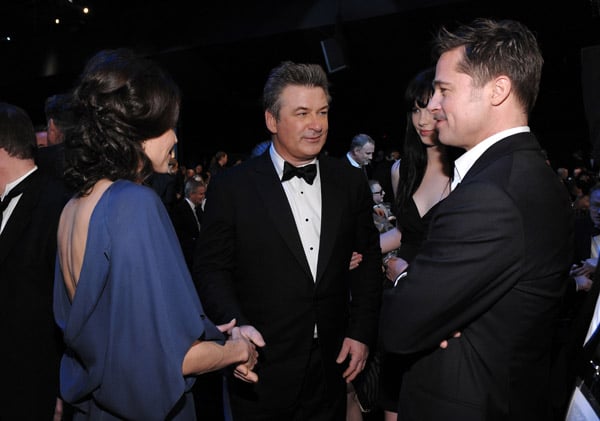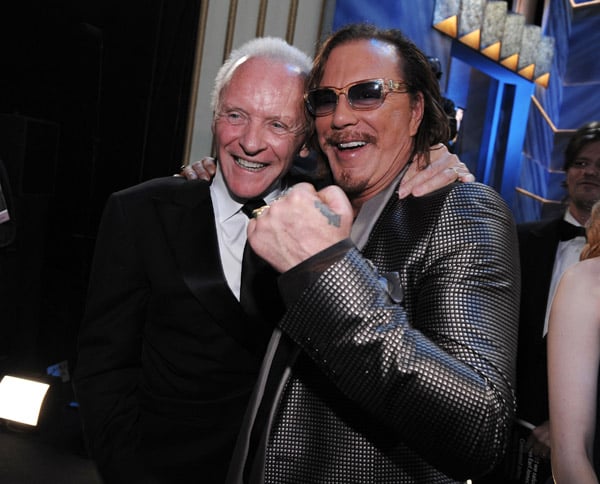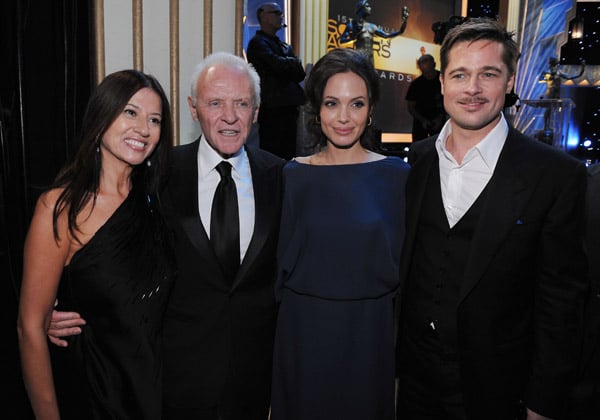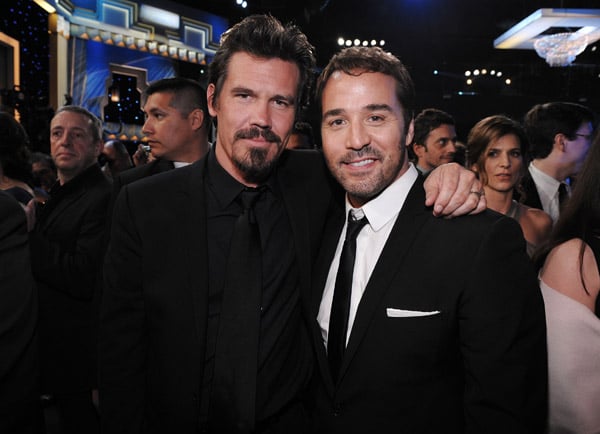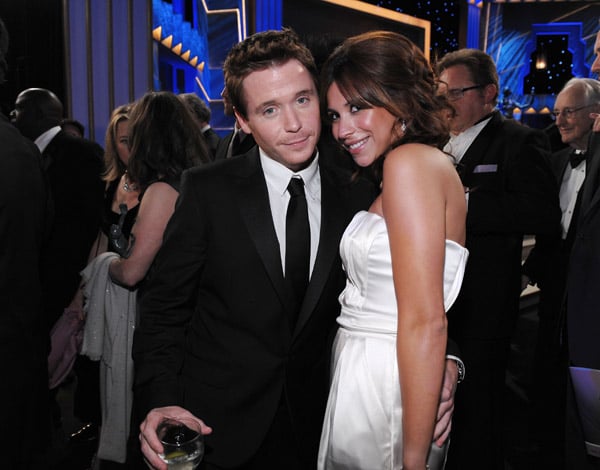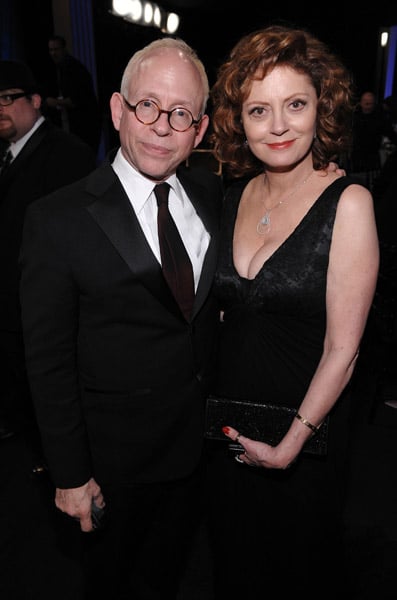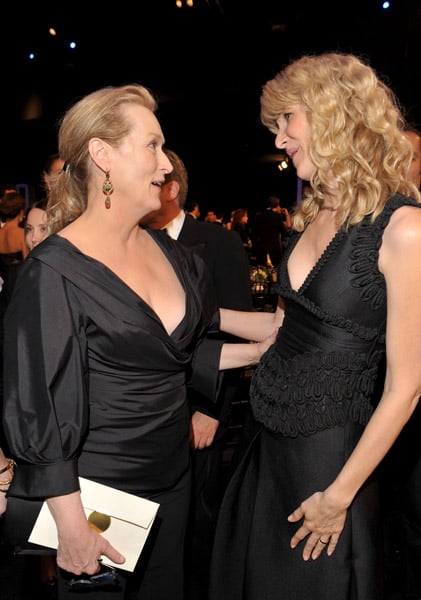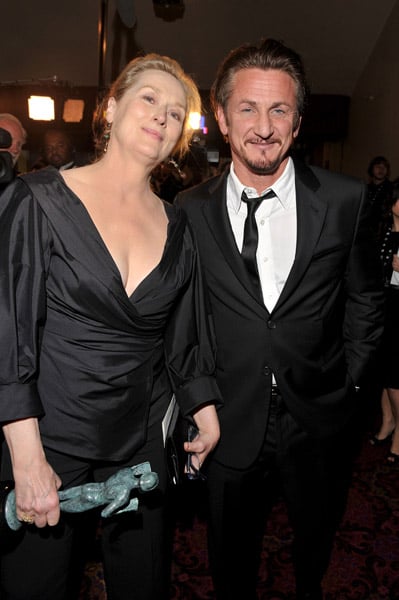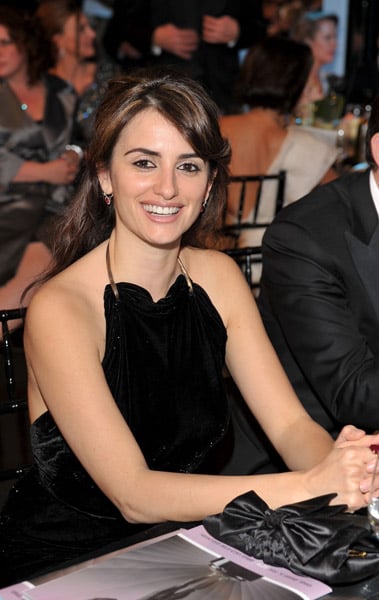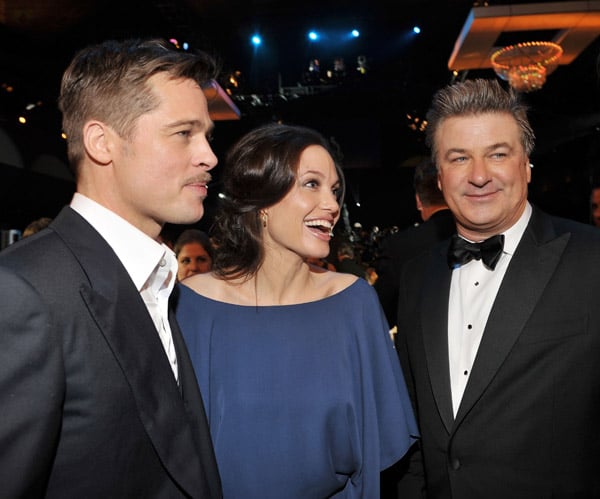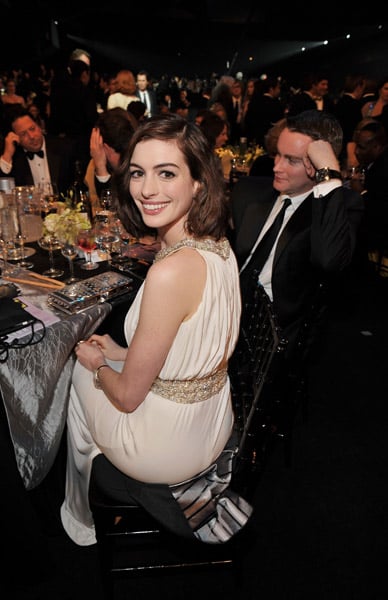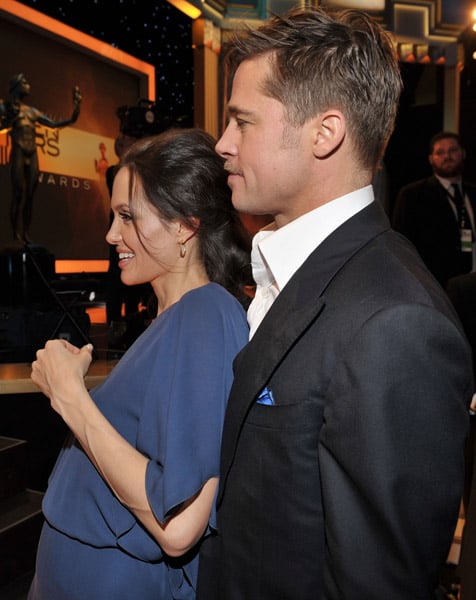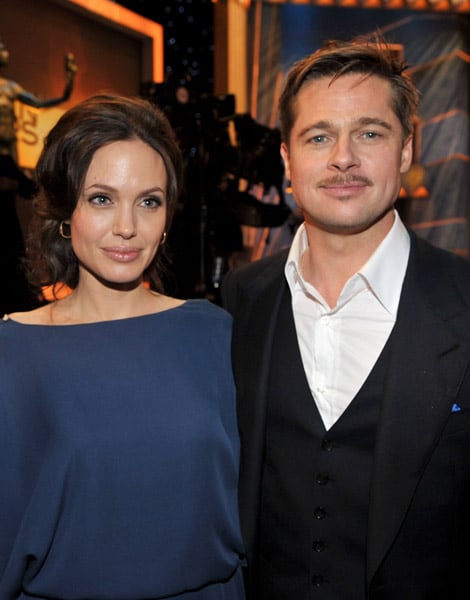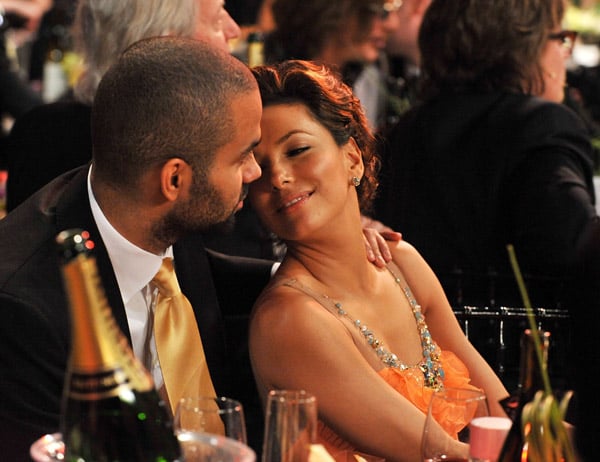 Images include: Marisa Tomei, Penelope Cruz, John Krasinski, Josh Brolin, Will Arnett, Brad Pitt, Angelina Jolie, Kate Winslet, Alec Baldwin, Sean Penn, Robin Wright Penn, Tina Fey, Eva Longoria, Kyra Sedgwick, America Ferrera, Tracy Morgan, Meryl Streep, Anthony Hopkins, Kate Winslet, Rosario Dawson, Idina Menzel, Taye Diggs, Claire Danes, Hugh Dancy, Jennifer Morrison, Hugh Laurie, Jerry Ferrara, Jamie-Lynn Sigler, Kevin Bacon, Jeremy Piven, Perrey Reeves, Kevin Dillon, Rainn Wilson, Susan Sarandon, Emily Blunt, Tracy Morgan, Jane Krakowski, Victor Garber, Teri Hatcher, Amy Adams, Andrea Bowen, Michelle Pfeiffer, Harvey Weinstein, James Franco, Leslie David Baker, Mindy Kaling, Dev Patel, Freida Pinto, Evan Rachel Wood, Kiefer Sutherland, Rosario Dawson, Jon Hamm, Hugh Laurie, Greg Kinnear, James Earl Jones, Forest Whitaker, Claire Danes, Katie Holmes, Gary Oldman, Taraji P. Henson, Anil Kapoor, Ralph Fiennes, Kristin Scott Thomas, Laura Linney, Sally Field, Eric McCormack, Christina Applegate