SJP Puts on a Party Dress For the Ballet
Sarah Jessica Parker let one of her dress sleeves fall off her shoulder while posing on the red carpet earlier this week at NYC Ballet season opening night celebration. She posed solo without Matthew Broderick and this devoted mom looked young at heart thanks to her short dress. SJP recently talked about how she couldn't see Carrie Bradshaw being a mother in any Sex and the City sequel, but I don't think the fans are worried about the plot yet so much as confirmation that it's coming our way.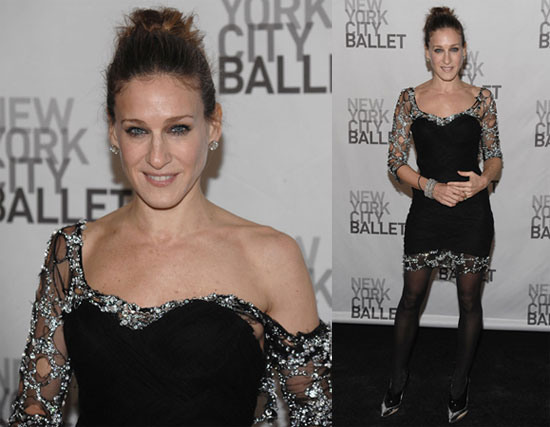 To see more of SJP and Vanessa Williams just read more.
Images include: Sarah Jessica Parker, Blythe Danner, Candace Bushnell, Vanessa Williams, Valentino Garavani