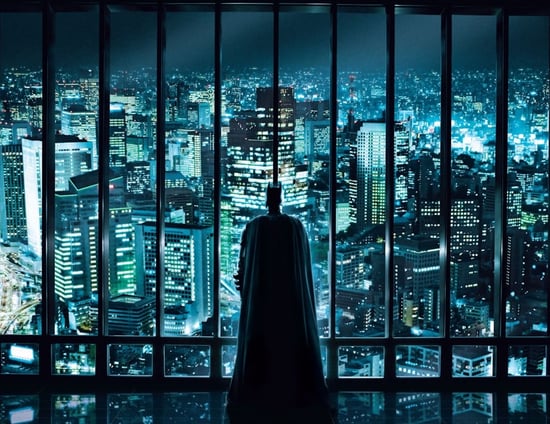 Today, San Francisco gets a new name: Gotham City. It's all going down thanks to 5-year-old Miles, who will put his fight against leukemia on hold for a day to fight crime. Miles asked the Make-a-Wish Foundation to help him become Batkid, and the organization is happily making that dream come true. Here are five things we love about this story.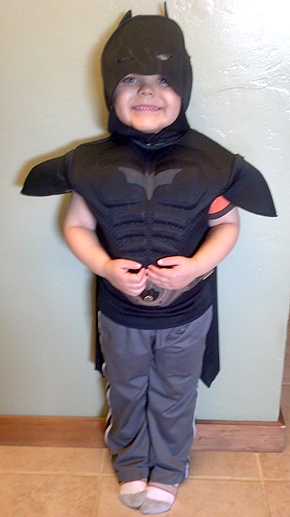 Miles surprised his parents with his wish. When the Make-a-Wish Foundation interviewed Miles, his parents had no idea he would ask to become Batkid.
Real crime fighters are getting involved. Today, the police chief of San Francisco — I mean Gotham — will ask if anyone knows where Batkid is, because he needs his help capturing some bad guys.
Crime fighting will take Miles all over the city. Batkid will rescue a damsel in distress from the iconic cable car lines, capture The Puzzler as he robs a downtown vault, and stop the evil Mr. P from kidnapping the SF Giants' mascot, Lou Seal.
He'll have an adult sidekick. An adult "Caped Crusader" will be by Miles's side as he protects the city.
Locals can participate. Make-a-Wish is asking local volunteers to cheer on Batkid. You can offer your support at SF's Union Square at 12:45 p.m. or at 2 p.m. at City Hall, where Mayor Ed Lee will present Miles a key to the city. If you can't make it, check out the action on the official hashtag, #sfbatkid.
Holy adorableness, Batkid!
Check out the special edition of the San Francisco Chronicle that will be printed today below!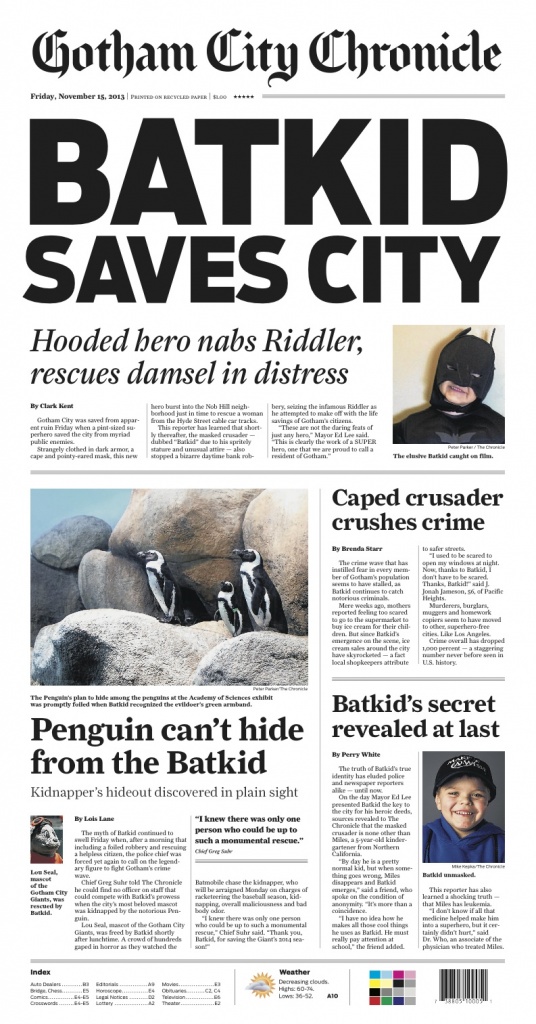 Love that Clark Kent byline!