Sandra Bullock Issues a Statement Denying Alleged Sex Tapes With Jesse 2010-04-06 11:40:00
Sandra Bullock Speaks Out For the First Time Since Jesse's Scandal
Sandra Bullock broke her silence today after weeks of seclusion following the news of her husband Jesse James's infidelity. She responded to reports that came out alleging that Jesse possessed sex tapes from their marriage and that he would try to use them against her in a possible divorce case. Sandra said: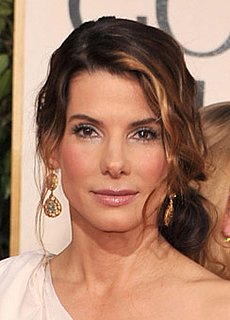 "There is no sex tape. There never has been one and there never will be one."
They're Sandra's first words since the scandal broke, but there has been increased activity around her house in recent days. Her good friend George Lopez paid her a visit yesterday, following his kind words of support last week. You guys, meanwhile, are all about Sandra taking whatever time she needs to step back into the public eye.