Sandra Predicts A Lot of Future Hospital Visits
Start Slideshow
ADVERTISEMENT ()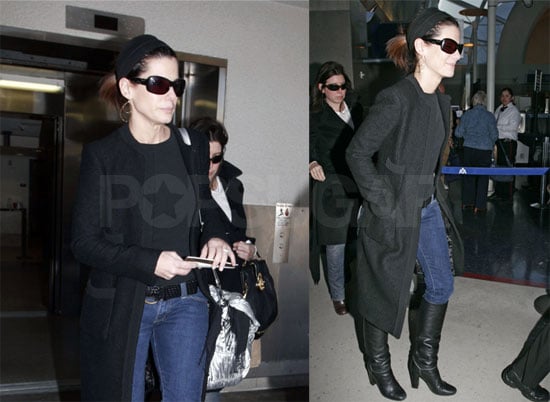 0
Sandra Predicts A Lot of Future Hospital Visits
Incognito Sandra was in LA this weekend to promote her new movie, Premonition. In the film she plays a woman who dreams her husband's death before it happens. It must have been a difficult role for her, especially considering that her real life husband, Jesse G. James', avid love of building and riding motorcycles often lands him in the hospital. Here's more:
In regard to being open minded, Bullock finds that she has to be about James' need for speed.

"I knew what I was getting into, within three months of our relationship, he wrecked a car at 120 mph and almost died," Bullock revealed.

Sandra has taken necessary steps to help her understand what drives Jesse.

"There's always going to be hospital stays," she said. "Like twice a year at least, and I know that. I have all the information for insurance always close by in a wallet or in a purse."
Okay so that would totally freak me out but good for her for being so comfortable with Jesse's ultra-dangerous lifestyle! It must be true love.