Sandra Is Sick Of The Pregnancy Rumors
Is Sandra Bullock trying to tell us something? She has been battling the baby bump rumors ever since she got married. Now it seems as if Ms Congeniality is not so nice when the topic comes up. To be fair, journalists should know better than to ask the burning question but poor Sandra got defensive and shot back at the premiere of Infamous the other night when asked if she had a baby on the way. OAN reports: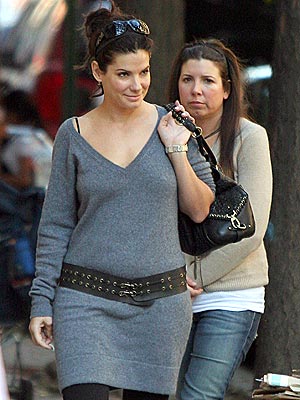 Bullock whipped around, got right in the reporter's face, and pointing her finger, yelled: "Oh my god that is just a disgusting question. And you know what? What if I couldn't have kids? You know what? That's the way you make women feel when you ask them that question."
So for now we'll just assume that she is not pregnant and that she just made a terrible fashion choice which is definitely not flattering. Let's leave it at that.