Sarah Jessica Parker in February 2008 Allure
SJP Is Not Over the Whole Unsexy Thing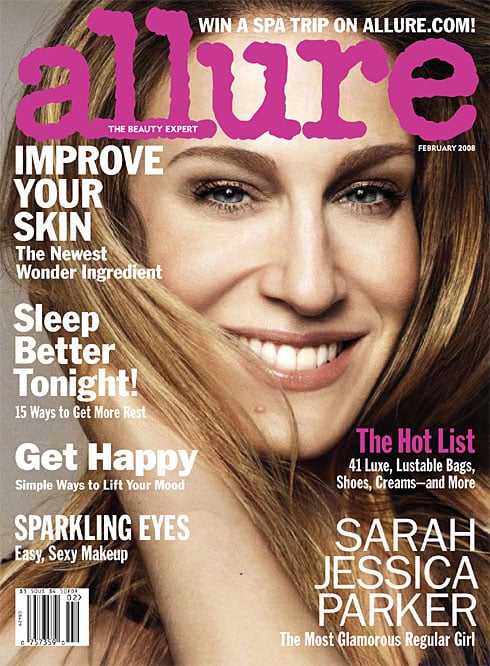 0
SJP Is Not Over the Whole Unsexy Thing
The lovely Sarah Jessica Parker is the February cover girl for Allure, and for the first time in what seems like forever, we get to hear about SJP herself again rather than Carrie Bradshaw. In the issue, Sarah Jessica answers back to being voted the "unsexiest woman alive," discusses her unconventional beauty, and talks about her undying devotion to all things food-related. Here are highlights:
On being called unsexy: "My instinct was that it felt personal. It was really about 'We don't like her.' Who were the judges and critics? I would like to ask them, 'What exactly is it that you personally find not sexy about me? Is it my figure? Is it my brain that bothers you?' My impression is what they find sexy doesn't make them very interesting, or unusual or special. That makes them common."
On her choice of career: "I've always been an actor. That's my job — I can be anything you want me to be."
On food:"Anything having to do with food is pleasurable for me. Any conversation about food, review of food, story of food, picture of food, thought of food . . . "
Love that SJP can take her criticism in stride even though it clearly hurt her feelings (so normal of her). We also had no idea how much of a foodie she is — now if only we could figure out how she manages to stay passionate about eating while keeping her fabulous body intact.