Scarlett and Biel Have the Same Taste in Men - Round 2
Ahh, Hollywood incest - there never seems to be enough hot celebrities to go around. We thought Jessica Biel was like totally over Justin and moving on with Ryan Reynolds, but now he's been seen around town getting cozy with Scarlett. The two were spotted all over NYC and spent Easter together with a group of friends. Here's more: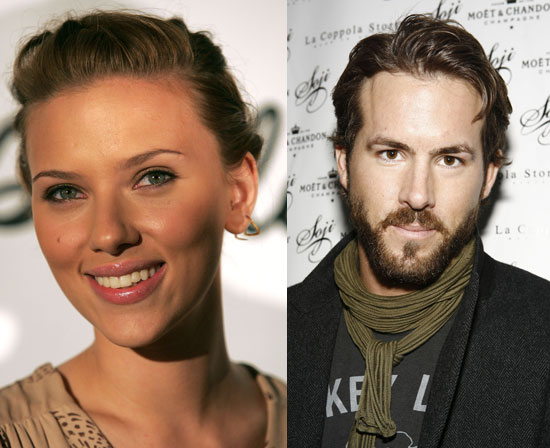 On Saturday night, the pair were seen getting close at the Manhattan restaurant Odeon. "They were in a good mood," says one eyewitness who saw them laughing and smiling.

"They were definitely holding hands," says another observer. "They were a cute couple!"

The pair, who were with a group of pals, arrived at the Carlyle hotel around 4 p.m. Sunday for the $135 prix fixe lunch.

The whole group "was having a blast," says one witness. "It looked like a group of friends. I don't even think they were celebrating Easter."
There never seemed to be any bad blood between Scarlett and Jessica, but this is the second time that they've been linked to the same guy within a matter of weeks. Well Scarlett did just reveal to Seventeen Magazine that she feels like the press always says when it comes to dating men it's her or Jessica.