Scarlett, Paz, and Eva Step Up For More Spirit
Scarlett Johansson, Paz Vega, and Eva Mendes got dressed up for the screening of The Spirit in Madrid last night. Scar pulled back the darker hair that you're all loving already in a slightly more flattering outfit than the one she wore to the photo call earlier in the day. While the gorgeous ladies might be a little less recognizable in the upcoming Frank Miller comic book adaption, there's no doubt that they'll be as sexy as ever when they hit the big screen in a few weeks.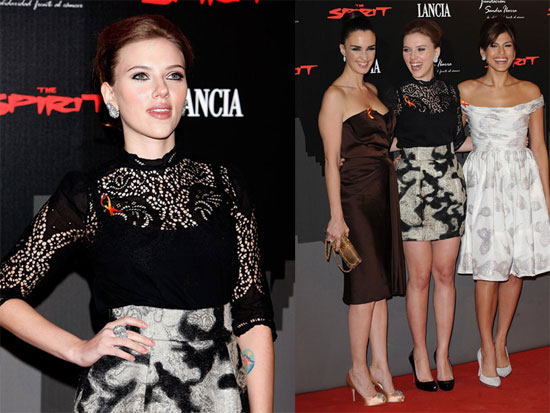 To see more from the premiere just read more.