Scream 4 Opening Weekend
Are You Going to See Scream 4 This Weekend?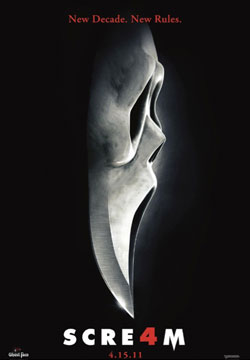 The fourth installment in the spooky Scream series hits theaters today with Courteney Cox, David Arquette, and Neve Campbell returning to their big-screen roles for the franchise. Hayden Panettiere, Emma Roberts, and Anna Paquin spice things up as new additions to the cast, which apparently sees its fair share of tragedy due to the high onscreen kill count. BuzzSugar gave a great Scream 4 review that might get you excited to see it even if scary films aren't your forte — but tell us, do you plan on running to the theater to see the movie this weekend?