Self-Enamored Sharon Not Ready to Self-Mock
Sharon Stone was happy to make her presence known around Los Angeles this weekend (see Independent Spirit Awards, Elton John's Oscar Party, the Vanity Fair Party), but she just couldn't find the time to stop by the one award show where she was actually a winner (loser?) -- The Razzies. Basic Instinct 2 dominated the show, while Sharon herself took home, or didn't take home considering she wasn't there, the Razzie for Worst Actress for her role in the film. For the full list of winners (again, losers?) click here.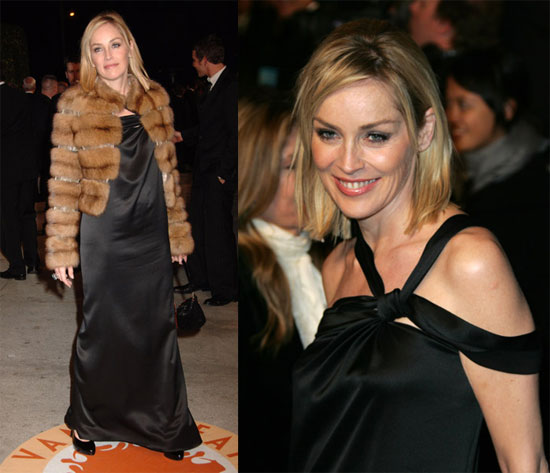 Sure, the Razzies are given away for the worst performances of the year, but there should always be room for a little self-deprecating humor (see: Halle Berry's acceptance speech when receiving her Worst Actress Razzie for Catwoman), especially when the movie that you're nominated for is as universally mocked as Basic Instinct 2. I'd make a light hearted plea for Sharon to get over herself, but I think that may be too much to ask. Plus, Cruella de Stone sort of terrifies me.