We scoured Twitter for the most hilarious tweets of the week, and we're bringing you our results! Seth Rogen got a wonderful head start on writing Lance Armstrong's biography (if only Lance would ask him), while comedy writer Mark Duplass imagined a world where aliens have access to the Twitterverse. Also, Chrissy Teigen revealed the lengths she'd go to for food, and we're pretty much on the same level.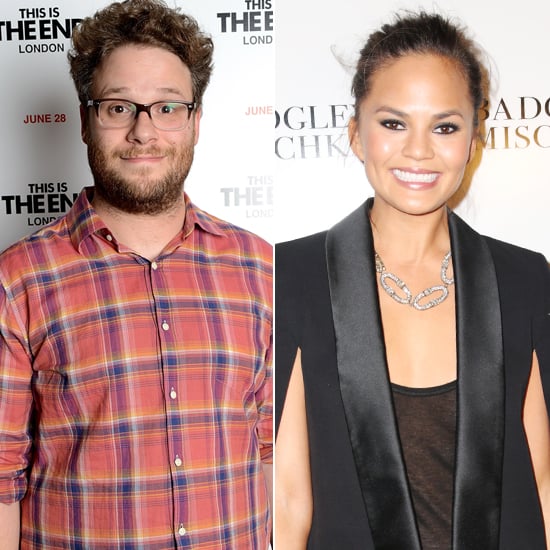 Check out this week's edition of our favorite celebrity tweets!


I actually thought this was a real quote until I finished the tweet.
"If you pedal uphill enough, peddling flat feels like going downhill." - Lance Armstrong's biography I'm writing in my head.

— Seth Rogen (@Sethrogen) September 18, 2013


If they're basing all assumptions on Twitter, they probably came and left.
I sincerely hope that aliens are taking to twitter to ascertain whether there is intelligent life on earth.

— Mark Duplass (@MarkDuplass) September 18, 2013


Same here, Chrissy Teigen. Same. Here.
If no one would ever find out, I would literally murder someone for a breakfast sandwich right now

— christine teigen (@chrissyteigen) September 19, 2013


Check out the rest of the funniest tweets when you read on.


Does someone want to go check on Julie Klausner?
Iife "hack" go to bed before the darkness creeps in and u realize how alone you are

— Julie Klausner (@julieklausner) September 19, 2013


Oh yeah? Cool! . . . Wait.
I'm watching Ethan Hawke being interviewed and he answered a question and I said out loud, "Oh yeah? Cool" like I was in the conversation.

— Chris D'Elia (@chrisdelia) September 17, 2013


Maybe Lena Dunham's grandma should be a Comedy Central roaster next year?
New proverb: If you don't have anything nice to say... go hang with my grandma at assisted living.

— Lena Dunham (@lenadunham) September 19, 2013


There's always option three: "Holy crap. There's a colonial woman on the wing!"
Things to say when you sit next to a stranger on the plane: 1) God put me next to you for a reason. 2) Are you ticklish?

— RainnWilson (@rainnwilson) September 18, 2013


Jim Gaffigan just doesn't like to have fun.
Fun Fact: It is annoying that some people think facts are fun.

— Jim Gaffigan (@JimGaffigan) September 19, 2013


I have no words, except that this description fits this tweet perfectly.
Remember as kids in P.E. class we'd make our shoes squeak on the floor and feel like athletes? That's people in internet comment sections.

— kelly oxford (@kellyoxford) September 18, 2013


But traffic cones are a close second, right?!
Ice cream cones are the best cones.

— Michael Ian Black (@michaelianblack) September 18, 2013


Hey, watch it! Pan Am was quality television!
Oh, Fall TV. How I love you so! Your promise! Your excitement! Your shows that don't make it past 2 episodes despite huge ad campaigns!!

— Busy Philipps (@Busyphilipps25) September 18, 2013


She has a good point, though. She should probably say she told me so.
Who "hates" to say I told you so? That's my favorite thing I get to say ever.

— Anna Kendrick (@AnnaKendrick47) September 17, 2013


Wait, can we start a petition?
Werewolves have officially "eclipsed" vampires hee hee. But what after werewolves? Centaurs I hope. Channing Tatum'd make a great centaur.

— Mindy Kaling (@mindykaling) September 17, 2013


"I'll never unfollow you, Jack! I'll never unfollow you!"
Fav me like one of your French tweets

— Megan Amram (@meganamram) September 16, 2013


I see what you did there, Stephen Colbert.
"I pride myself on my decisiveness. If I ever lost my ability to instantly know my next course of action, I don't know what I'd do." 11:30p

— Stephen Colbert (@StephenAtHome) September 18, 2013