Sexiest Man of 2012 | Poll
Best of 2012: Who Is the Sexiest Man of the Year?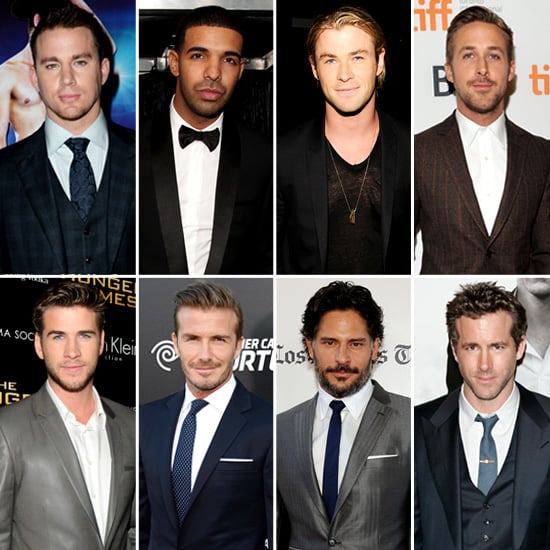 Whether on a stage, the playing field, or a red carpet, there was no shortage of sexy guys this year. Channing Tatum solidified his heartthrob status when he was crowned People's Sexiest Man Alive, though Joe Manganiello took home top honors in our 2012 Shirtless Bracket. Drake steamed the music world, while David Beckham brought his hotness to the LA Galaxy and London Olympics. Brothers Liam and Chris Hemsworth both looked supersexy on the silver screen, as did newlywed Ryan Reynolds. Ryan Gosling gave us a glimpse of his never-ending hotness over the last 12 months, too. Is it getting hot in here? It's time to crown one of them as 2012's king of hotness. So, tell us — who's your pick for sexiest guy of the year?
Don't miss out on all our Best of 2012 coverage across the PopSugar network!