Sexiest Man of 2013 | Poll
Best of 2013: Who Is the Sexiest Man of the Year?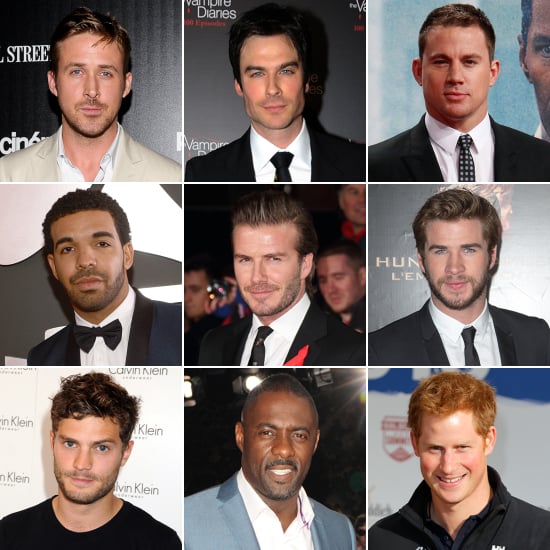 This year, the hottest male celebrities steamed up the silver screen, brought swagger to the red carpet, and flexed their athletic prowess. As Ryan Gosling put his biceps to work while directing his debut film, the upcoming How to Catch a Monster, Drake shared his seductive vocals. Channing Tatum, Liam Hemsworth, and Ian Somerhalder let their piercing eyes do the talking, while the thought of Jamie Dornan as Christian in Fifty Shades of Grey forced us to see him in a whole new light. As for our favorite British gentlemen, David Beckham and Prince Harry ignited the soccer and polo fields with their good looks, respectively, and Idris Elba's deep voice had us at hello.
But alas, only one can be crowned the sexiest man of 2013. So tell us — who do you find irresistible? Vote now, and be sure to check out all our Best of 2013 coverage!