Sexiest Woman of 2013 Poll
Best of 2013: Who Is the Sexiest Woman of the Year?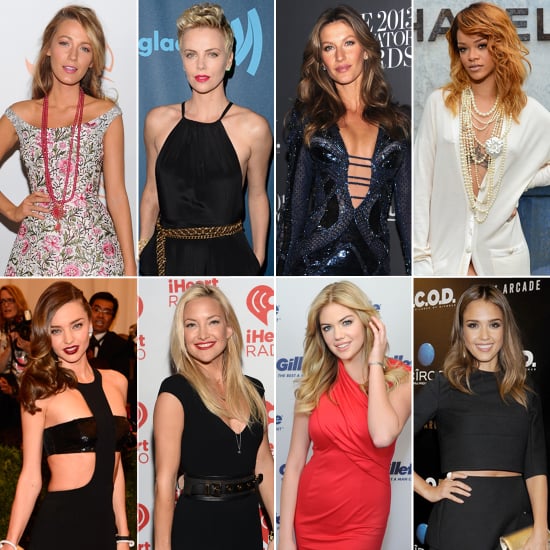 Our favorite female celebrities struck a balance between sexy and classy in 2013, giving us a plethora of fresh-faced and alluring looks. Charlize Theron proved flirty, short haircuts weren't just a trend, while Rihanna and Miranda Kerr were daring with just the right amount of skin on the red carpet. Gisele Bündchen, Kate Hudson, and Jessica Alba exemplified that sex appeal and motherhood are not mutually exclusive, and Blake Lively and Kate Upton made it look like blondes really do have more fun.
Tell us — who do you think is the sexiest woman of 2013? Vote now, and be sure to check out all our Best of 2013 coverage!