Shakira Bikini Pics in Pink For Ibiza Photo Shoot
Pics: Shakira Shows Off Her Amazing Abs in a Pink Bikini and Big Tutu in Ibiza!
Shakira was a vision in neon pink posing for a photoshoot in Ibiza, Spain, yesterday. She flaunted her very toned bikini body and showed off her flexibility in her brightly colored two-piece, which was paired with an equally eye-catching tulle skirt. Shakira and her rock-hard abs performed "Waka Waka" at the World Cup opening and closing ceremonies, and she's also up for two Teen Choice Awards. Shakira's fine form didn't make it in time for this year's celebrity hottest bikini body bracket, but weigh in on the exciting elite eight now!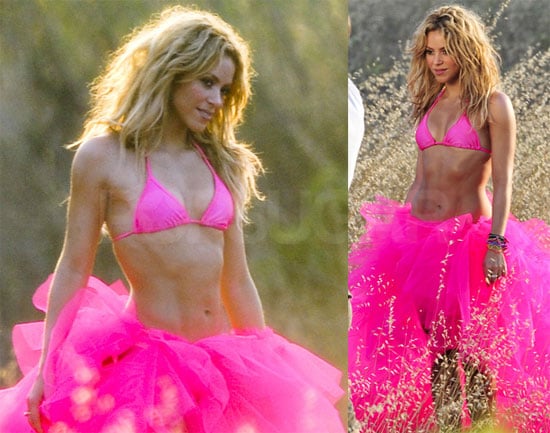 To see more photos of Shakira in action, just read more.