Shakira's Billboard Magazine Interview March 2014
Shakira's Boyfriend "No Longer Lets Her Do Videos With Men"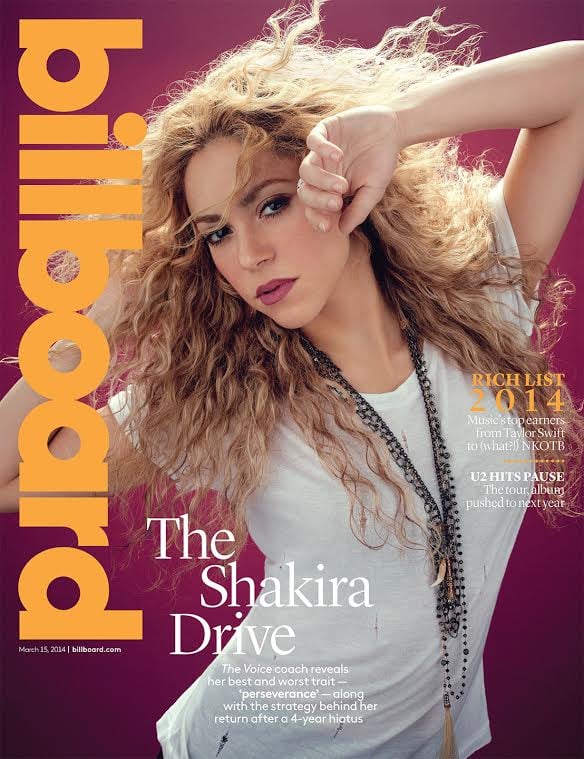 In the middle of the release of her first album in four years, titled Shakira, and her return to The Voice, Shakira covered the latest issue of Billboard. Inside the publication, she talked about juggling her busy schedule with motherhood to her 1-year-old son, Milan, and her relationship with Spanish soccer star Gerard Piqué, saying that "sometimes I yearn to stay at home with Gerard and Milan." She also revealed that Gerard has a few rules for her career:
"He's very territorial, and since he no longer lets me do videos with men, well, I have to do them with women. It's more than implied in our relationship that I can't do videos like I used to. It's out of the question — which I like, by the way. I like that he protects his turf and he values me, in a way that the only person that he would ever let graze my thigh would be Rihanna."
Shakira and Rihanna released the sexy video for "Can't Remember to Forget You," which she apparently asked Gerard permission to shoot, in January. Gerard and Shakira have been dating since 2010, and it looks like he has a lot of say about how she handles her music. What do you think of the candid quotes?
Front Page , Source: Billboard