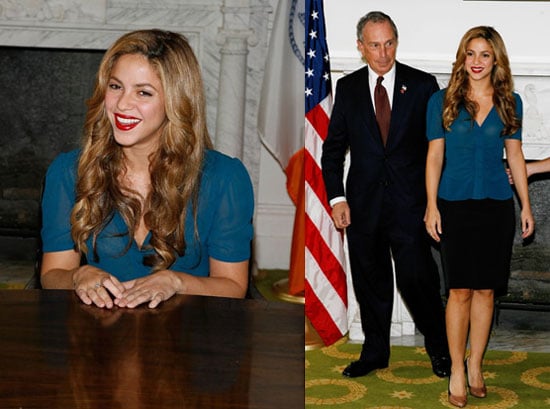 0
Shakira Is Happy to Give it Away
Brad Pitt and Angelina Jolie weren't the only celebrities at the Clinton Global Initiative in New York last week. Shakira was also in attendance to announce a $40 million dollar donation dedicated to helping Latin American victims of natural disasters. Adding to her impressive generosity, the singer also announced a $5 million three-year project to help impoverished children in the region. While she was in town, Shakira made time to meet with New York's Mayor Bloomberg to discuss other anti-poverty initiatives. About her philanthropic efforts, she said:
"I believe that some of these issues need a vehicle, a bridge that brings people together and that somehow can affect directly and touch directly our generation."
It's nice to see a celebrity matching words with action. And Shakira's awareness of world issues should definitely earn her an A+ in her Western Civilization course at UCLA.
To see more of Shakira with Mayor Bloomberg just