Shia Gets Serious In Nylon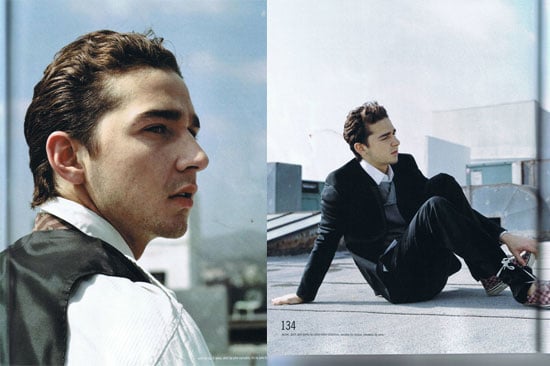 0
Shia Gets Serious In Nylon
Shia was looking serious, brooding and as good as we've ever seen him in a photoshoot for Nylon magazine. He may know how to ham it up for the cameras, but at the core Shia is very serious about his career and himself. In the interview he talks about how much he appreciates the opportunities he's had and what it means to have his dreams come true. Here's more:

"This is the first time my family has received any kind of recognition as artists. It's not just my dreams. I'm talking about a lot of people."

"It's insane - there's no explanation for it. I still remember the pressure of [Spielberg's] handshake, how many hairs were on George Lucas's face."
It's pretty refreshing to hear such a young star appreciating his fame, instead of taking it all for granted. He may be a relatively new face on the Hollywood radar, but we have a feeling Shia will be sticking around for awhile and even making the PopSugar 100 next time around.
To see more Shia and read the full article, just