Shirtless Michael J. Fox and Wife Tracy Pollan in a Bikini in St. Barts
Shirtless Michael J. Fox and Bikini-Wearing Wife Tracy Hit the Beach in St. Barts!
A shirtless Michael J. Fox and Tracy Pollan hit the waves together in St. Barts yesterday. She looked fantastic in her bikini, holding hands with her husband of over 20 years. They'll be back in New York by Friday, when Michael will be honored with an honorary doctorate from Sweden's Karolinska Institute for his work helping raise awareness and donations for Parkinson's Disease. This comes after his appearance at the Olympics in his native Canada, but he managed to squeeze in a tropical break between cold weather obligations.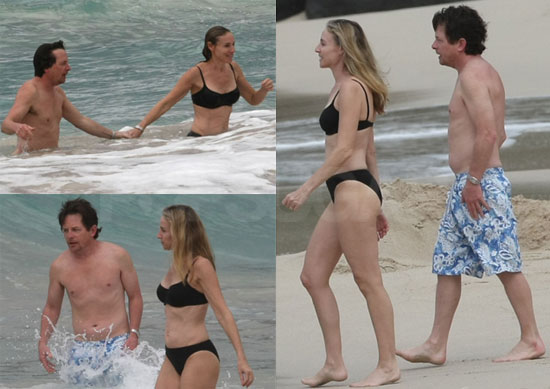 More photos of Michael and Tracy at the beach, so
.