Should Britney Get Slumber Party Privileges?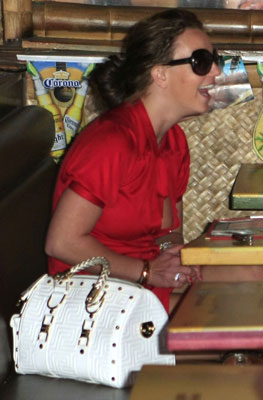 With her album being rushed out earlier than expected, Britney wants to move things along more quickly with getting her boys back too. Only a week after being granted monitored visitation rights with SP and JJ, Brit is expected in court this morning with her lawyers to ask if her boys can spend the night at her house. Kevin's lawyer says says Federline will appeal the motion.
This will be the first time that Britney herself will appear in court in this ongoing custody battle, which is definitely a step in the right direction after missing last week's hearing. She's also passed multiple drug tests (not to mention stayed out of the clubs for a little while), so maybe a week without her kids was enough to snap her into shape. That being said, her family has been let down by her enough times it wouldn't be surprising if the judge isn't ready to trust her yet.
What do you think — should Britney be granted overnight privileges with her boys?