Sienna Miller and Josh Hartnett?!
Award season has become hook up central. All the newly single celebs are in one place and clearly pairing up. The latest combination is Josh and Sienna. Just last week Sienna was linked with her Factory Girl co-star Will Carter but like most Hollywood relationships, it was short-lived. Plus she said she was tired of dating older guys. So the Josh Hartnett thing makes sense. The two were spotted together getting very friendly at Chateau Marmont on Tuesday night. They sat together in the restaurant talking and laughing for about an hour until they met up with one of Sienna's friends. The third wheel didn't slow things down for the two though. Here's more: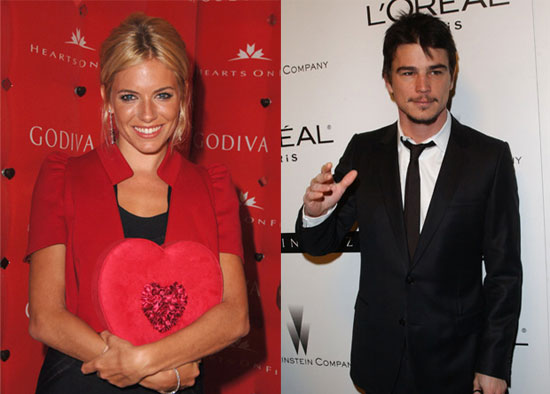 But they kept things intimate – at one point, Miller stood in front of a seated Hartnett, who held on to her thigh with his hand. The pair eventually headed out, cocktails in hand, to the hotel's poolside bungalow area.

So are the single actors (she split with Jude Law in November; he most recently dated his Black Dahlia costar Scarlett Johansson) an item? "They're friends, just friends," Miller's rep tells PEOPLE. "They were just hanging out."
It's getting hard to keep track of all the new rumored couples, especially since these pairings are not lasting very long. As for Sienna and Josh, stay tuned to see if anything develops.